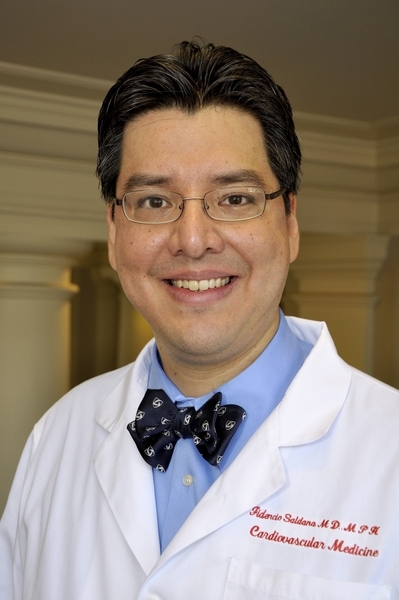 Fidencio Saldaña, MD, MPH
Fidencio Saldaña was appointed dean for students at Harvard Medical School in July 2016. Dr. Saldaña oversees the Office of Student Affairs, which collaborates with the HMS academic societies to support and guide students in their individual and professional growth. He also supervises the activities of the dormitory resident counselor, the student council, and the Office of Advising Resources and chairs the Council of Academic Societies. He works with students and administrative offices to develop and clarify relevant policies for students as well as to plan major events such as Orientation, Family Day, Match Day, and Class Day. He leads the new HMS Wellness and Mental Health Initiative, a student-faculty program whose mandate is to develop programs and initiatives that promote the health and wellness of students.
Dr. Saldaña has an abiding commitment to diversity in medicine. From 2010 to 2016 he served as faculty assistant dean for student affairs in the Office of Recruitment and Multicultural Affairs and received the Excellence in Diversity and Inclusion Award from HMS, a Brigham and Women's Health Care Center for Faculty Development and Diversity Pillar Award, and an Excellence in Mentoring Award from the Latino Medical Student Association. In 2016 he received national recognition for advising with the Careers in Medicine-Excellence in Medical Student Career Advising Individual Award from the Association of American Medical Colleges. He is a devoted teacher and mentor, and co-chairs the Practice of Medicine course for first-year students at HMS. He has received numerous awards recognizing his teaching and mentoring, including the Award for Excellence in Mentoring by a Junior Faculty Member, and the Charles McCabe Faculty Prize for Excellence in Teaching at HMS.
Dr. Saldaña received his bachelor's degree from Stanford University, his MD from HMS, and his MPH from the Harvard T.H. Chan School of Public Health. He completed his internal medicine residency, chief residency, and cardiology fellowship at Brigham and Women's Hospital. Currently, Dr. Saldaña is a clinical cardiologist at the Brigham, specializing in cardiovascular imaging and is an assistant professor of medicine at HMS.
Dr. Saldaña is a Fellow of the American College of Physicians, American College of Cardiology and American Society of Echocardiography. He is a member of the Massachusetts Medical Society Committee on Diversity in Medicine, serves as the Northeast Representative on the Committee for Student Diversity Affairs for the American Association of Medical Colleges, and is vice-chair of the Northeast Group on Student Affairs.