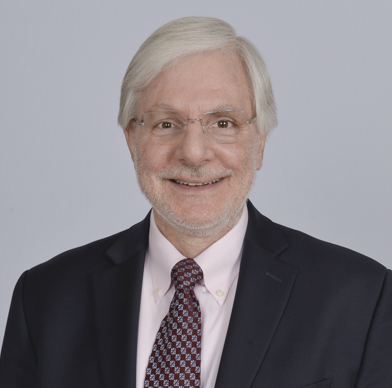 David E. Golan, MD, PhD
Dean for Research Operations and Global Programs
George R. Minot Professor of Medicine
David E. Golan, MD, PhD, became dean for basic science and graduate education at Harvard Medical School in 2014, after serving as dean for graduate education since 2008. He is a professor in the HMS Department of Biological Chemistry and Molecular Pharmacology, where his laboratory applies biophysical and cell-imaging methods to the study of membrane proteins in blood cells. He is also the HMS George R. Minot Professor of Medicine and senior physician in the Department of Medicine at Brigham and Women's Hospital and the Dana-Farber Cancer Institute, where he sees patients as a practicing hematologist and clinician-teacher.
Golan founded the core course in pharmacology in the New Pathway curriculum at HMS and directed it from 1989 to 2006. He currently co-directs a translational pharmacology course in the Therapeutics Graduate Program, the Leder Human Biology and Translational Medicine Graduate Program, and the Master of Medical Sciences in Clinical Investigation at HMS. The curriculum is guided by the principle that drug mechanisms are best understood in the context of the physiological, biochemical and pathophysiological pathways on which the drugs act. By translating this principle into his course design, Golan has provided thousands of Harvard students with a foundation for lifelong learning in pharmacology and therapeutics.
Golan is editor-in-chief of Principles of Pharmacology: The Pathophysiologic Basis of Drug Therapy, 1st Edition (2005), 2nd Edition (2008), 3rd Edition (2011) and 4th Edition (2016) and co-editor of the Principles of Pharmacology Workbook (2008); both texts are authored with the same guiding principle as the HMS pharmacology courses. The 3rd Edition of Principles of Pharmacology won first prize in pharmacology in the British Medical Association Medical Book Award competition (2012).
In his role as dean for basic science and graduate education, Golan advises and assists the dean of the faculty of medicine on the articulation, design and implementation of a strategic vision for HMS's basic and social science enterprise, including cross-departmental, cross-School, and cross-institutional initiatives and collaborations.
Golan also oversees the PhD and Master's programs at HMS, and he works closely with the dean for medical education to oversee the MD-PhD and HST programs. He directs the program in graduate education, which brings together leaders of graduate education at HMS, the Harvard T.H. Chan School of Public Health and the Harvard School of Dental Medicine. He also chairs the FAS graduate curricular committee on higher degrees in medical sciences; directs the Harvard Therapeutics Graduate Program; and coordinates the design, development, implementation and oversight of the master's degree programs at HMS.
Golan also serves as special advisor to the dean on global programs at HMS. In this role, he works with HMS and Harvard University in strategizing and designing the School's global education programs and research collaborations.