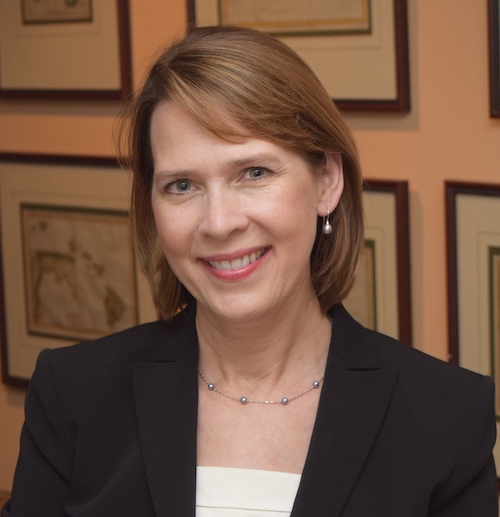 Anne E. Becker, MD, PhD, ScM
Dean for Clinical and Academic Affairs
Anne E. Becker is the Maude and Lillian Presley Professor of Global Health and Social Medicine at Harvard Medical School, where she serves on the MD-PhD Program Leadership Council. She is also founding and past director of the Eating Disorders Clinical and Research Program at Massachusetts General Hospital. She was named HMS dean for clinical and academic affairs in April 2020.
Dr. Becker is an anthropologist and psychiatrist whose research focus includes the social and cultural mediation of presentation and risk of eating disorders, social barriers to care for mental disorders and school-based mental health promotion. She has led investigations of the impact of rapid social transition on eating pathology and other youth health-risk behaviors in the small-scale indigenous iTaukei population of Fiji and has served as co-PI on school-based mental health interventions in Haiti and Lebanon.
Dr. Becker has authored or co-authored more than 150 publications in the scientific literature and is author of Body, Self, and Society: The View from Fiji, which probes the cultural mediation of self-agency and body experience and is co-editor of a forthcoming book on global mental health training. She serves on the editorial boards of Anthropology & Medicine and the Harvard Review of Psychiatry and is former co-editor in chief of Culture, Medicine and Psychiatry. In addition, Dr. Becker is former associate editor of the International Journal of Eating Disorders, past president of the Academy for Eating Disorders and has served as a member of the American Psychiatry Association's DSM-5 Eating Disorders Work Group.
Dr. Becker served as vice chair of the HMS Department of Global Health and Social Medicine from 2009 to 2016 and is also past director of the HMS MD-PhD social sciences program. Her teaching was recognized by the Mass General Department of Psychiatry with the Exceptional Mentorship of Women Faculty award in 2014. She was the inaugural recipient of the Barbara J. McNeil Faculty Award for Exceptional Institutional Service to HMS in 2015 and received the 2013 Price Family Foundation Award for Research Excellence from the National Eating Disorders Association and the 2018 Leadership Award in Research from the Academy for Eating Disorders.
Dr. Becker graduated from Harvard College, summa cum laude, in 1983, and received her MD from HMS and her PhD in anthropology from the Harvard Graduate School of Arts & Sciences in 1990. She completed her residency in the Department of Psychiatry at Mass General in 1994. She also received a Master of Science in Epidemiology from the Harvard School of Public Health. She was a Radcliffe Institute Fellow in 2008-2009.