About The Forsyth Institute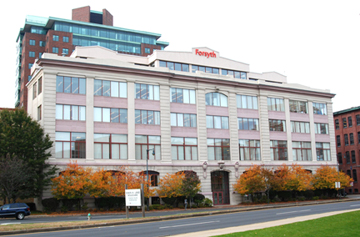 The Forsyth Institute is the world's leading independent research institute dedicated to improving oral health, and reducing interrelated systemic diseases and conditions. Forsyth's portfolio includes basic, translational and clinical research, an active technology transfer and corporate relations effort, and community programs that benefit underserved populations locally, nationally and internationally.
The Forsyth Institute's goal is to improve health through innovative research, education and community care in oral and related biomedical science. Key areas of investigation include:
Oral-Systemic Disease Connections—unlocking the relationships between the mouth and the body including linkages to heart disease, stroke and diabetes.
Global Infectious Diseases
Molecular Microbiology and Genetics
Immunology
Skeletal Biology/Biomineralization
Development Biology and Regenerative Medicine
Some future research directions include: human genomics and systems biology for individualized oral medicine; collaborations with engineering, bioengineering and materials sciences to develop new diagnostics and therapies; deciphering the interplay between humans and the trillions of our bacterial passengers—to promote a lifetime of wellness, and vaccine development for global infectious diseases.