Advisory Councils
Advisory Councils are teams of national leaders whose collective efforts nurture an environment in which innovation is valued and rewarded.
Discovery Council
Co-chairs
Joshua S. Boger, AM '75, PhD '79
Peter S. Lynch
Rodman W. Moorhead III, AB '66, MBA '68
Gwill E. York, AB '79, MBA '84
Loreen Arbus
Christopher W. Brody, AB '66, MBA '68
Marvin H. Caruthers, PhD
Nancy T. Chang, PhD '82
Juan Enriquez, AB '81, MBA '86
Elizabeth Marie Fago
Gerald D. Fischbach, MD
Cynthia A. Fisher, MBA '90
Mark C. Fishman, MD '76
Daniel N. Freudenberger, AB '67
Ansbert K. Gadicke, MD
Claude P. Ghez, MD '64
Robert H. Glassman, AB '83, MD '87
Marc E. Goldberg, AB '79, MBA '82, JD '83
Lawrence E. Golub, AB '80, JD '83, MBA '83
Ellen R. Gordon, GSA '69
Phillip T. Gross
Virginia M. Kaneb
Torin Koester
Jeffrey Leerink
Freda Lewis Hall, MD, DFAPA
J. Michael McKenzie, AB '62
John Mendelsohn, AB '58, MD '63
Robert J. Mulroy
Barbara Perlmutter
Alice Rosenwald
Jonathan M. Rothberg, PhD
Edward Schulak
Clarence Ernest Schutt, PhD '77
Eileen C. Shapiro, MBA '81
Kenneth Z. Slater
Jean-Pierre Sommadossi, PhD
Jennifer P. Stone, AB '80, MD '86
Andrew B. Suzman, MBA '93
Ralph C. Sweetland, AB '61, MD '66
Henri A. Termeer
Arthur Ullian
Christopher Varma, PhD
J. David Wimberly, MBA '58
Advisory Council on Education
Co-chairs
Laurence E. Paul, AB '86, MD '90
John W. Rowe, MD
Neal Baer, EdM '79, AM '82, MD '96
Christiana G. Bardon, MD '98, MBA '03
David Blumenthal, AB '70, MD '74, MPP '75
Jordan J. Cohen, MD '60
Lucy Fisher, AB '71
Phyllis I. Gardner, MD '76
G.S. Beckwith Gilbert
Griffith R. Harsh IV, AB '75, MD ' 80
Mark S. Hochberg, MD '73
Stephen A. Kahn, MD '99
Marlene R. Krauss, MBA '67, MD '79
Louis G. Lange III, MD '74, PhD '76
Matthew H. Liang, MD '69, MPH '72
Lyle J. Micheli, AB '62, MD '66
Gilbert Stanley Omenn, MD '65, PhD
Michael Rosenblatt MD '73 
Bror V. Haug Saxberg, MD '90, PhD
Lynn B. Thoman, MBA '79
Skip Victor, MBA
Alan C. Yeung, MD '84
Jeanne J. Yu, AB '95, MD '99
Global Health and Service Advisory Council
Chair
Christopher J. McKown, MBA '81
Jeanne B. Ackman, AB '87, MD
Mary "Missy" Carter, MS
Raymond G. Chambers
Henri R. Ford, MD '84, MHA
William H. Frist, MD '78
William W. Helman IV, MBA '84
Amy Herskovitz, MSW
Stephen A. Kahn, MD '99
Robert S. Kaplan, MBA '83
Michele Kessler
Carmella R. Kletjian
Scott D. Malkin, AB '80, MBA '83, JD '84
Ronda Stryker
Lynn B. Thoman, MBA '79
Adrian Thomas, MD
Tachi Yamada, MD
Advisory Council on Health Care Policy
Ari Bousbib
Michael G. Bronfein
Mark Carlin
George W. Carmany III
William N. Clark Jr., MBA '02
Joel L. Freedman
Jay Gellert
Mel Hall Jr.
Robert F. Higgins, AB '68, MBA '70
Robert P. Kocher, MD
Susan Levine
Robert Margolis, MD
Alexandra E. Page, MD '92
Lonny Reisman, MD
Owen L. Robinson, AB '75, MD
Leonard D. Schaeffer
Our
Mission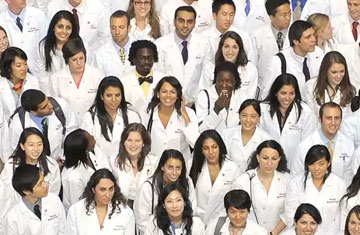 To create and nurture a diverse community of the best people committed to leadership in alleviating human suffering caused by disease.