2015-16 Administrative Fellowship Program
The 2015-16 Administrative Fellowship Program (AFP) begins in September 2015.  The AFP, which is administered by the Office of the Assistant to the President for Institutional Diversity and Equity, and now currently in its twenty-fourth year of operation, is one of the cornerstones of our diversity and inclusion efforts.  This valuable program seeks to attract talented professionals, and in particular members of historically underrepresented groups, to promote leadership opportunities and careers in higher education. 
Application process for Resident and Visiting Administrative Fellows
Please click here to find information about how individuals can apply to be a Resident Fellow or a Visiting Fellow.
Application process for department sponsorship of an Administrative Fellow
Below, please find information regarding the process for department sponsorship of an Admin Fellow, including a letter regarding the 2015 Administrative Fellows Program from Lisa M. Coleman, Chief Diversity Officer and Special Assistant to the President, as well as an AFP brochure outlining the program  and a sponsor form which you can submit should your department be interested in a sponsor placement.
AFP Brochure
Sponsor Request Letter
Sponsor Proposal Form (Application)
Transit Gallery
Members of the Harvard Longwood Campus community are invited to visit Gordon Hall's Transit Gallery to view a new exhibit of photography by James Hull.
Personal Propaganda: Reading Early Portraits / The Restoration Series 
In this solo exhibition James Hull draws on years of experience working in museums to connect his decade-long documentary photo project: "The Restoration Series." These photographs depict conservation and repairs to famous artworks, alongside a collection of early photographic portraits from the 1870's and 1880's gathered from James' own family archives. 
This exhibit will be on display from September 9th – October 27th
Contact Tania Rodriguez (tania_rodriguez@hms.harvard.edu)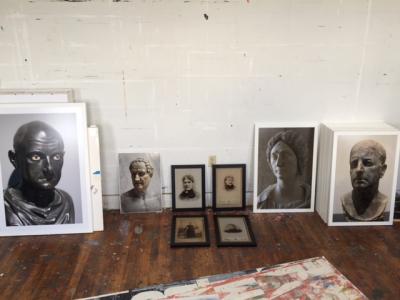 Performance Management
Planning/Goal Setting for FY16 is underway!  Resources and information can be found here. 
Contact Linda Miklas (linda_miklas@hms.harvard.edu) or Jennifer G. Ryan (jennifer_ryan@hms.harvard.edu) with any questions.