Society of the Silver Stethoscope
Society of the Silver Stethoscope: Classes of 1955 & Earlier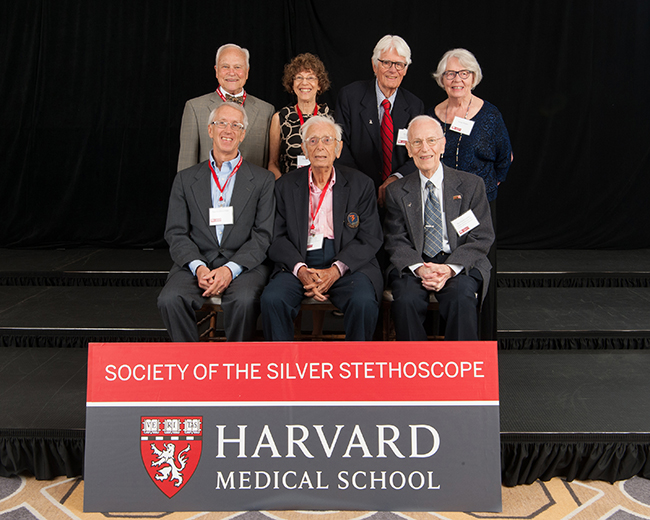 Established in 2010 by the Harvard Medical Alumni Association, the Society of the Silver Stethoscope welcomes alumni following their 60th Reunion who share a passion for medicine and HMS and enjoy the camaraderie of fellow alumni. The Society strives to foster these passions and relationships.
In addition to core Reunion programming, members of the the Society will enjoy a private dinner during the Reunion Gala on Thursday, May 31. Registration will open February 14, 2018.
The majority of Reunion information will be provided electronically. Please check back frequently for updates! To ensure you receive important announcements, please visit key.harvard.edu to claim your HarvardKey, the University's replacement for alumni.harvard, and update your contact information.
2018
Reunion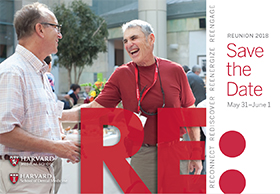 Classes ending in 3 or 8, Reignite the curiosity you enjoyed as a student. Start planning to Reconnect with your classmates and Rediscover the campus during your Reunion May 31 - June 2.

To provide you with the best Reunion experience the Office of Alumni Engagement reserved rooms at special rates at premier Boston venues. Click here for details »