Recent Graduate Gathering in Boston
Recent Graduate Gathering in Boston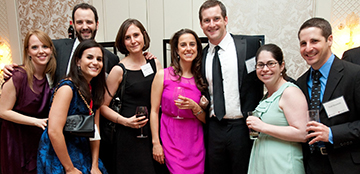 One of the most coveted rooftop lounges and bars in Boston, Rooftop@Revere is a seasonal refuge. Take this opportunity to gather with your classmates and mingle with local alumni.
Date:
 
Friday, June 1
 
Time:
 
7–9:30 p.m.
 
Location:
 
Rooftop@Revere Bar
Revere Hotel Boston
200 Stuart Street
 
Cost:
 
$25 per person
 
Dress:
 
Casual
 
Parking:
 
Parking is available at surrounding public garages and at the Revere Hotel Boston
 
Directions:
 
Click here for directions »
 
To register, alumni celebrating their 5th, 10th, or 15th Reunion should visit hms.harvard.edu/reunion and select their class page and register as part of their Reunion. Registration for non-Reunion alumni opens April 11.