2015
2015 Talks@12
---
---
November 16, 2015
Mindfulness for a new year and a new you
"Mindfulness meditation is an ancient technique that has been scientifically shown to be highly effective for reducing stress and promoting well-being." – Sara Lazar, PhD
Take time for yourself and step out of the stress that can come with the holidays. In this talk, Sara Lazar will explain the neuroscience of meditation and mindfulness and teach simple techniques that can lead to a healthier and happier you, and in turn, benefit those around you.
Sara Lazar, PhD
Associate Researcher in Psychiatry
Massachusetts General Hospital
Assistant Professor of Psychology
Harvard Medical School
---
September 22, 2015
The Future Is Now:
Medical education for the 21st century
Our understanding of how people learn is changing as rapidly as the field of medicine itself. How is Harvard Medical School leading the way? Edward Hundert and David Roberts will discuss the innovative teaching methods being introduced to support new ways of learning at HMS—and beyond.
Edward Hundert, MD
Dean for Medical Education 
Daniel D. Federman, M.D. Professor in Residence of Global Health and Social Medicine and Medical Education
Harvard Medical School
David Roberts, MD
Dean for External Education
Associate Professor of Medicine
Harvard Medical School
Introduction by:
Jeffrey S. Flier, MD
Dean of the Faculty of Medicine, Harvard University
Caroline Shields Walker Professor of Medicine
Harvard Medical School
---
July 29, 2015
Opioid Crisis:
The Neuroscience and Treatment of Addiction
Elena Chartoff and Hilary Connery will discuss the nationwide opioid addiction crisis, how neuroscience has revolutionized the understanding of drug addiction and how this understanding may lead to new approaches for treatment.
Elena Chartoff
Assistant Professor, Department of Psychiatry, Harvard Medical School
Director, Neurobiology of Motivated Behavior Laboratory, Division of Neuroscience, McLean Hospital
Hilary Connery
Assistant Professor, Department of Psychiatry, Harvard Medical School
Clinical Director, Alcohol and Drug Abuse Treatment Program, Division of Alcohol and Drug Abuse, McLean Hospital
 
---
June 16, 2015
Gene Therapy to Germline Editing:
Promises, Challenges, Ethics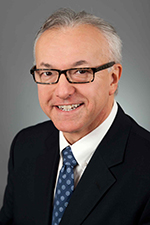 George Q. Daley will discuss the ways that new technologies in gene therapy and gene editing are opening doors to novel treatments, but also to ethical and regulatory dilemmas.
George Q. Daley
Professor of Biological Chemistry and Molecular Pharmacology and Pediatrics,
Harvard Medical School
Samuel E. Lux IV Professor of Hematology/Oncology and Director,
Stem Cell Transplantation Program,
Boston Children's Hospital
 
---
February 27, 2015
Top Medical Discoveries of the 20th Century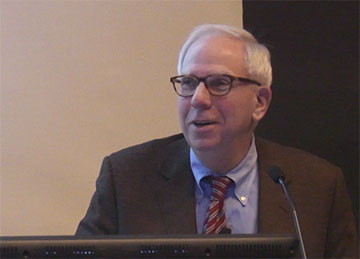 Sanjiv Chopra and Mark Aronson share stories of how intuition, persistence and luck converged in major medical discoveries of the last century and present insights into breakthroughs that may be just around the corner.
SPEAKERS:
Sanjiv Chopra, MD, MACP
Professor of Medicine, Harvard Medical School
James Tullis Firm Chief, Department of Medicine
Beth Israel Deaconess Medical Center
Mark Aronson, MD, MACP
Professor of Medicine, Harvard Medical School
Vice-Chair, Department of Medicine and
Interim Chief, Division of General Medicine
Beth Israel Deaconess Medical Center