News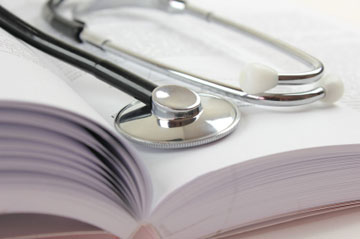 Medicine is a service profession, two physicians said in this week's New England Journal of Medicine, but depending on how "service" is defined, it can appear to conflict with medical education.
An opinion piece by Jennifer Cohn Kesselheim, HMS assistant professor of pediatrics at Boston Children's Hospital and Dana-Farber Cancer Institute, and Christine Cassel of the American Board of Internal Medicine cited a survey of medical residents by the Accreditation Council for Graduate Medical Education. One question suggests service and medical education are opposed, asking whether one interfered with the other. While acknowledging that menial tasks devoid of educational value—known as "scut work" in residents' parlance—have no place in training, the authors worry that trainees and educators might lose sight of the opportunities for enhanced learning that true service to patients can provide.
"We believe that service should not be a burdensome barrier to effective training that must be minimized or controlled to allow for unfettered learning," they wrote. "On the contrary, resident duties that confer a high degree of service may still provide high educational value, in the form of genuine experience with patient care or—of increasing importance—understanding of systematic aspects of care that affect patient safety and care quality."
For example, the authors asked, would repeated consultations about the same mild coagulation abnormalities before elective surgery be service or education for a hematology resident? Or, would staying late to see a clinic patient and missing a lecture harm a family practice resident's education? These examples and others contain lessons in skill building and responsibilities to patients, the authors argue.
Framing service as education is important as medical educators seek to optimize physician training, Kesselheim and Cassel concluded. "As we train future physicians, we should convey the message that service to patients is fundamental to our professional role and an invaluable mechanism for learning."
Read "Service: An Essential Component of Graduate Medical Education" at www.nejm.org.
Follow
HMS
Stay informed via email on the latest news, research, and media from Harvard Medical School.