News
NIH Grant Funds Program on Antibiotic Resistance
The Massachusetts Eye and Ear Infirmary has received an $11 million grant from the National Institute of Allergy and Infectious Disease to coordinate the Harvard-wide Program on Antibiotic Resistance. This is the largest National Institutes of Health grant in this hospital's 187-year history.
The goal of the project, led by Michael Gilmore, Sir William Osler Professor of Ophthalmology, is to develop new antibiotics to treat highly resistant infections caused by staph and other related bacteria. Gilmore is a part of the Howe Laboratory of Ophthalmology at Mass. Eye and Ear. Since 2005, drug resistant Staphylococcus aureus has killed more people in the United States than HIV/AIDS, and it has become a leading public health concern.
New Consortium Investigates Molecular Basis of Rett Syndrome
Michael Greenberg, Nathan Marsh Pusey Professor of Neurobiology at HMS, is one of three distinguished scientists named to the MeCP2 Consortium, a new collaborative initiative announced recently by the Rett Syndrome Research Trust (RSRT). MECP2 is a gene linked to Rett Syndrome, a neurological disorder that leads to the loss of speech and motor function.
Each Consortium scientist has made novel contributions to the MeCP2 field.  Greenberg, chairman of the HMS Department of Neurobiology, identified and demonstrated the importance of phosphorylation of MeCP2 at specific sites in response to neuronal activity.
The Consortium, made possible by a $1 million gift by RSRT trustee Tony Schoener and his wife Kathy, was formed to definitively determine how MeCP2, a complex protein, functions and exerts its influence on the human brain. Knowledge of the protein's structure and role in neurological development and maintenance will inform the design of treatments for disorders caused by abnormalities in MECP2. RSRT will invest an additional $1.8 million in the Consortium.
Gates Foundation Supports HSPH-based Global Initiative on Maternal Health
A new three-year, $12 million grant from the Bill & Melinda Gates Foundation will support a Harvard School of Public Health effort to improve maternal health in developing countries. The project will be led by Ana Langer, professor of the practice of public health and coordinator of the Women and Health Initiative at HSPH.
Beginning on November 1, HSPH will host the Maternal Health Task Force—an initiative bringing together major global and country-level maternal health organizations to improve maternal health in developing countries by leading, coordinating and promoting innovative and effective knowledge management, technical exchanges and consensus building activities; strengthening countries' health care capacity through mentoring and training; and supporting strategic research on critical issues.
Grant Supports New Techniques for Imaging Large Molecules
Agilent Technologies and the Agilent Technologies Foundation recently awarded $373,000 to Gerhard Wagner, Elkan Blout Professor of Biological Chemistry and Molecular Pharmacology, for research into large proteins using nuclear magnetic resonance spectroscopy.
This Agilent Thought Leader Award will support Wagner's laboratory in the biological chemistry and molecular pharmacology department in developing fast and efficient assignment methods for large proteins using high magnetic field NMR spectroscopy, and then making them accessible to the structural biology community.
CDC Funds HIV Prevention Work in Botswana
A four-year, $20 million grant from the Centers for Disease Control and Prevention will enable Harvard School of Public Health researchers to evaluate the impact and cost-effectiveness of a unique combination of HIV prevention strategies in Botswana. Principal investigator Max Essex, professor of health sciences and chair of the AIDS Initiative at HSPH, and co-principal investigator Victor De Gruttola, professor of biostatistics and chair of the biostatistics department at HSPH, predict that their prevention strategies can reduce HIV infection by at least 50 percent.
The study will be conducted in collaboration with the Botswana Harvard AIDS Institute Partnership, a 15-year-old collaborative research and training initiative between the HSPH AIDS Initiative and the Botswana Ministry of Health. The CDC grant is part of a U.S. President's Emergency Plan for AIDS Relief initiative that commits $45 million to examine the effectiveness of combination approaches to HIV prevention over four years. The largest evaluation of its kind, the research initiative is poised to help partner countries strengthen their efforts to prevent new HIV infections and save lives.
NIH Supports
Innovators and Transformative Projects
The National Institutes of Health is awarding $143.8 million to support transformative projects with potential for broad impact throughout medical science, particularly translational research. The three innovative research programs are supported by the NIH Common Fund. A total of 79 awards were given nationally; recipients from Harvard Medical School and its affiliates are listed below.
2011 NIH Director's New Innovator Award: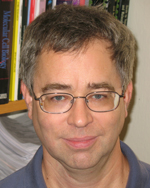 Christopher Hug, assistant professor of pediatrics at Children's Hospital Boston. Hug's research will focus on developing novel yeast-based therapeutic strategies to target the macrophage and treat multiple systemic conditions that involve this cell type, including inflammatory, metabolic and infectious diseases. This approach may be applicable to both rare and common diseases in developed and developing countries.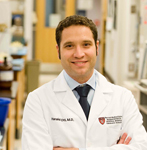 Harald Ott, instructor in surgery at Massachusetts General Hospital, discovered and refined the method of stripping an organ of its own cells to isolate its native extracellular matrix scaffold, and then infusing the remaining scaffold with new progenitor cells. He began with the heart and lungs. With the support of the award, he aims to use this technology with other organs such as kidney, liver and pancreas, and to bring this technology closer to clinical applications.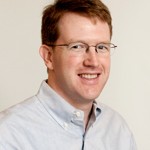 Timothy Padera, assistant professor of radiation oncology at Mass General, focuses on critical questions related to the growth, maturation and function of lymphatic vessels and how the lymphatic system plays a role in immune function and cancer dissemination. He plans to characterize the biological triggers for the growth of metastatic cancer cells in lymph nodes using novel intravital imaging methods.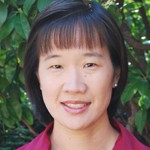 Joy Wu, instructor in medicine at Mass General, is an endocrinologist with a clinical interest in osteoporosis and metabolic bone disease. Her research focuses on the role of bone-forming osteoblasts in the support of hematopoiesis within the bone marrow. Her laboratory is working to differentiate induced pluripotent stem cells into cells of the osteoblast lineage, and will use this approach to determine which stages of osteoblasts can support the expansion of hematopoietic stem cells.
2011 NIH Director's Transformative Research Projects Award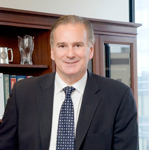 Thomas Kupper, Thomas B. Fitzpatrick Professor of Dermatology and chief of dermatology at Brigham and Women's Hospital, will study tissue-resident T cells and their role as a first line of defense against viral, fungal and bacterial infections, as well as certain cancers. He will also investigate their potential in the development of better and more effective vaccines.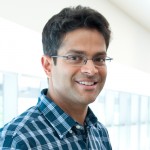 Vamsi Mootha, HMS professor of systems biology and professor of medicine at Mass General, Jon Clardy, the Hsien Wu and Daisy Yen Wu Professor of Biological Chemistry and Molecular Pharmacology, and Stanley Shaw, assistant professor of medicine at Mass General, are collaborating on a project that will address the orphan mitochondrial disorders, a devastating collection of inborn errors of metabolism for which no therapies are currently available.
DARPA Support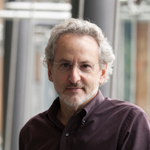 The Wyss Institute for Biologically Inspired Engineering was awarded a $12.3 million, four-year grant from the Defense Advanced Research Projects Agency (DARPA) to develop a treatment for sepsis, a commonly fatal bloodstream infection. Wyss Institute Founding Director Donald Ingber is the Principal Investigator on the grant.
Sepsis is a major cause of injury and death among combat-injured soldiers in the field, as well as patients in hospital intensive care units. The proposed treatment would involve a miniaturized, dialysis-like device that could rapidly clear the blood of a wide range of pathogens, much as a living human spleen does, without removing normal blood cells, proteins, fluids, or electrolytes.  This novel "Spleen-on-a-Chip" would be portable, self-contained, and easily inserted into the peripheral blood vessels of a septic patient or soldier.
Spaulding Selected by NIDRR as an SCI Model System Site
Spaulding Rehabilitation Hospital announced today that it's Spinal Cord Injury Program has been selected as a Spinal Cord Injury Model System site by the National Institute on Disability and Rehabilitation Research. The Spinal Cord Injury Model Systems program was established by the Rehabilitation Services Administration in the early 1970s. The grants are awarded in five year cycles by NIDRR through an extremely selective process with only 14 national sites. NIDRR awards SCI Model Systems grants to institutions that are national leaders in medical research and patient care.  Each site provides the highest level of comprehensive specialty services, from the point of injury through rehabilitation and community reentry. Leslie Morse, assistant professor of physical medicine and rehabilitation will serve as program director and Ross Zafonte, Earle P. and Ida S. Charlton Professor of Physical Medicine and Rehabilitation amd head of the department of physical medicine and rehabilitation will serve as administrative co-rirector.
NIH Funds Genetic Search at Joslin
The National Heart, Lung, and Blood Institute of NIH awards $3.8 million over four years to Alessandro Doria, HMS associate professor of medicine and investigator in the Joslin Diabetes Center's section on genetics and epidemiology, to conduct a study to find out whether there are genes that modulate patient response to an intensive glucose-lowering therapy in type 2 diabetes. The glucose-lowering treatment was part of ACCORD (Action to Control Cardiovascular Risk in Diabetes), a large clinical trial of adults with established type 2 diabetes who are at especially high risk of cardiovascular disease.
Follow
HMS
Stay informed via email on the latest news, research, and media from Harvard Medical School.