News
Nurturing a Passion for Research
With their first year of medical training barely behind them, Harvard Medical School students are already beginning to make real contributions in the fight against HIV in South Africa and southern China.
As part of the new Scholars in Medicine Program launched last year, 173 students from HMS and the Harvard School of Dental Medicine are also adding to the understanding of the pathways of puberty and digging into the ethics of genetics research as they explore dozens of fields across the full spectrum of medical inquiry. At the same time, they're building vital relationships and learning skills crucial to their development as physicians, scientists and leaders. 
Student Aleksandra Olszewski came to HMS with a background in therapy for autistic children. She looked for a project that would allow her to work with special-needs children and is now working on creating assessment tools for Boston Children's Hospital's Complex Care Service. The goal is to provide comprehensive, coordinated and centralized care for children with complex medical and developmental needs.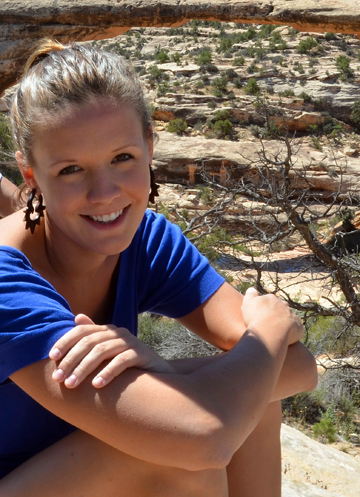 "In the past I have tried different types of basic science research and have always concluded that, while I liked the idea of research, I didn't really see it fitting into my career," Olszewski said. "But from the start of this project, my passion for research in quality improvement and health care delivery has surprised me. I now want to incorporate this type of research focus into my future work."
Ilana Yurkiewicz, a student surveying institutional review boards at research institutions across the nation to explore ethical perspectives on whether to return unexpected findings to participants in genetics research, is also appreciating the benefits of a strong working relationship with her mentor.
"I feel very lucky with my mentor, Dr. Lisa Lehmann, the director of the Center for Bioethics at Brigham and Women's Hospital," she said. "Earlier in the year, as I was going over data analysis for our first project, there was a point when I felt like I was asking too many questions, and I apologized for it. She told me that I was not bothering her with questions, saying, 'This is what I am here for.' I think that is how a mentor should be."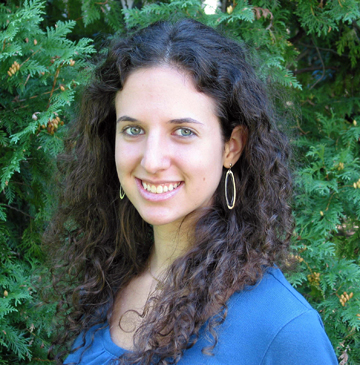 Moving out of the classroom and into the world
This summer, the rising second-year HMS students will spread out in labs and clinics across the Quad, around the affiliate community and around the world, to continue conducting research for the SIM program.  
As members of the first class to participate, each student was required to undertake a scholarly project. These ran the gamut from basic science to translational and clinical research, medical humanities, health care policy and global health, according to Gordon Strewler, the faculty director of the program.
Last fall, all first-year medical and dental students identified a mentor and developed an idea for a summer project. Proposals were due in January. For many students, the work will evolve into a definitive scholarly project, one that may occupy from four months to a year. While some choose this route, there is also the option to pursue a different project later on, perhaps related to a joint degree.
"The goal is to hone critical thinking and foster curiosity among students while equipping them with the tools for discovery," said program director Gordon Strewler, professor of medicine at Beth Israel Deaconess Medical Center and master of the Cannon Society, one of five student societies at HMS.
This program is an important educational experience for all students, said Barbara Gottlieb, a member of the SIM advisory committee on global and community health and a mentor to students in the program.
"No matter how hard we try to make it innovative and experiential, so much of medical education emphasizes a certain kind of problem solving and learning," Gottlieb said.
Students are under great pressure to absorb a large body of knowledge and to be able to demonstrate that knowledge in the form of standardized tests, Gottlieb said. "While this body of knowledge is important, there is so much more to the practice of medicine than this. The Scholars in Medicine program gives students an opportunity to pursue an interest in depth, longitudinally, with solid mentorship but also with a certain amount of independence and autonomy."
Gottlieb added that the specific area of scholarship is less important than the characteristics of the experience, saying that formulating good questions, learning to deal with the unexpected, learning to think creatively and learning to work effectively with a mentor is enriching and enjoyable. This kind of learning also prepares students for the broad challenges they will face in their careers as physicians.
Contributing from the ground up
The projects also provide avenues for students to contribute, in small or large ways, to scientific knowledge, community-based activities, the humanities, practice redesign, ethics and many more fields, depending on their chosen area of scholarship, said Gottlieb, HMS associate professor of medicine at Brigham and Women's Hospital and associate professor in the Department of Society, Human Development and Health at Harvard School of Public Health.
"For many students, this will be a once-in-a-lifetime opportunity," said Patricia D'Amore, chair of the Faculty Committee on Scholarship in Medicine. "This program provides a unique opportunity for a student to be involved in cutting-edge research, often as part of a larger team of collaborators." 
Depending on the student, the program can deepen an existing interest in a defined area of research, or motivate them to think broadly about the variety of research options available to them, said D'Amore, HMS professor of ophthalmology (pathology) at Schepens Eye Research Institute.
The educators' enthusiasm for the program is echoed by the students.
Jia Zhu is conducting research on genetic mutations that have been implicated in delayed onset of puberty. Zhu said that puberty remains one of medicine's "black boxes."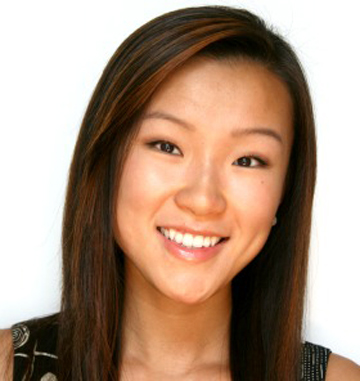 "My interest in the topic sparked because of the mystery. Because pubertal development plays such a huge role in psychosocial and physical development, gender identity and reproduction, it affects every individual. As a result, research in the area has tremendous scientific and clinical impact potential," Zhu said.
She also noted the importance of the dynamics of her working relationship with her mentors and teammates.
"As a medical student, I am an integral part of the research team that includes clinical fellows, post-doctoral candidates and full-time lab assistants," she said. 
Zhu is solely responsible for developing and managing her own project, just as any other member of the research group is.
"The most valuable thing my mentor has taught me is how to learn for myself," she said. "Sure, I have made plenty of mistakes along the way, but having the opportunity to explore and make those mistakes has been the greatest learning opportunity my mentor has given me. "
Learning to navigate rough waters
Several students mentioned the importance of learning how to overcome unexpected obstacles and think creatively about solutions. James Miller arrived in Neno, Malawi, planning to analyze health care utilization data that had been collected by the government in the region. The data he found was jumpy, rife with unexpected peaks and valleys, Miller said. He didn't have the means to determine whether the pattern was an artifact of uneven data collection or an accurate representation of a chaotic situation.
Miller switched his focus from analyzing existing data to developing new data collection tools that will enable the local clinic and the regional health center to better manage their resources. 
Miller particularly appreciated the opportunity to gain perspective on how his work at HMS fits in with his career.
"Medical school is very regimented," he said. "You get caught up in basic science, and there's so much to learn. This is a nice opportunity to look around and say, 'Where am I going, long term?'"
With mentors at HMS and on the ground in Malawi, Miller also had a unique perspective on the different ways to build a career in global health. He learned that a physician can be based in Boston and fly all over the world, or in a rural community in the developing world, for years at a time.
"It was interesting to see how different doctors make that work, personally and professionally," he said.
Ramon Lee is researching the potential for instituting a social entrepreneurship model to improve testing rates for HIV and syphilis in Hong Kong and Guangzhou, China. He said the most exciting thing he's learned so far is the idea that, even though there are great needs throughout the world, there are dedicated and sincere people who are devoting their careers to seeing that those needs are met.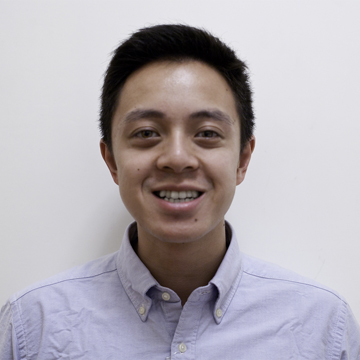 "As a young medical student, I believe that it is important to be inspired and use that inspiration to find a future in medicine that I am absolutely passionate about—even if it means I need to go halfway around the world," Lee said.
Making a difference worldwide
Investigating the factors that prevent many people who are newly diagnosed with HIV from presenting for treatment in Durban, South Africa, Anna Pendleton said she sees applications—and inspiration—for her work, both in global health delivery and closer to home.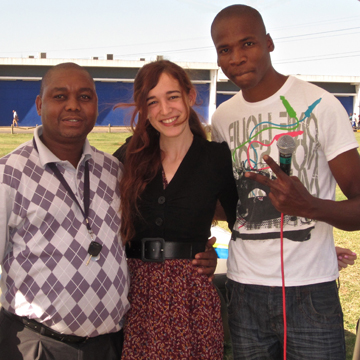 "I currently volunteer as an HIV tester and counselor at a Boston community health center, and this work has only emphasized to me the need for additional research in regard to HIV/AIDS not only abroad, but within my own neighborhood as well. Ultimately, I hope to work both overseas and in the United States providing medical care and conducting clinical research to serve traditionally underserved populations," Pendleton said.
Charles Liu is researching the impact of closing emergency departments on health outcomes in California. His summer research mentor, Renee Hsia, an assistant professor in the Department of Emergency Medicine, UCSF School of Medicine, was asked to testify before the San Francisco Board of Supervisors about a potential hospital development project that might include closing a local emergency department.
"She was able to present her research on how ED crowding results in worse outcomes for people who have heart attacks. It was powerful to see that her academic research could have a direct impact on a policy decision that could literally be a question of life and death for people in the community," Liu said.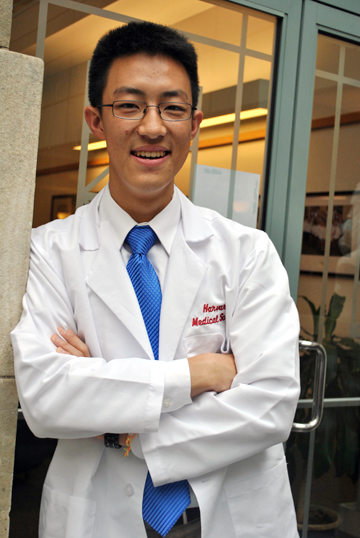 Excited by the opportunity to think about patients' lives holistically, Nicole Jackson said her project involves analyzing the factors that drive some patients to frequent urgent care clinics rather than seeking treatment at a primary care office.
"I believe that incorporating knowledge of basic medical sciences with an understanding of people's social context and home environment is one way that doctors can contribute to the reduction of health disparities among the vulnerable and the underserved," Jackson said.  
While she brought this philosophy and a passion for primary care with her to the project, Jackson said she was encouraged to work with mentors and other teammates who have found academic and clinical opportunities in primary care.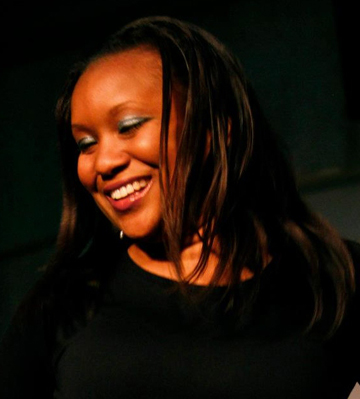 "I could be a professor, a mentor, an innovator, a leader, a researcher, an author, a world traveler . . . the list goes on," Jackson said.
Faculty and students alike can reap tremendous rewards from the bonds that form while working together, said Strewler.
"It is thrilling to see the world of possibilities that opens up for students when they gain the mastery that comes only through completing this kind of scholarship," he said.
Follow
HMS
Stay informed via email on the latest news, research, and media from Harvard Medical School.