News
Medical Education Fellows Named
Four faculty members have been awarded the Harvard Medical School Academy Fellowship in Medical Education for the academic year 2014-2015.  This endowed, competitive program seeks to develop and enhance the fellows' analytical skills as medical education researchers and teaching skills as medical educators. Each fellow applies with a project to be completed during the fellowship year, which is designed to contribute to the quality of medical student education at HMS.    
Fellowship seminars meet at least twice per month with the Director of the Academy Fellowship, Edward Hundert, to discuss topics related to curriculum development, educational research and program assessment, the application of adult learning theories, and the enhancement of teaching skills needed for both lecturing and small group teaching. In addition, each Academy Fellow completes a fellowship project over the course of the year. Projects focus on curriculum development, faculty development, assessment of learners, and outcomes research. 
The selection process seeks faculty whose proposed projects will contribute to the education of Harvard medical students through curriculum innovation, outcomes assessment, faculty development, or enrichment opportunities. Upon completion of the program, fellows present their work at HMS Medical Education Day.
Graduates have led significant curricular and programmatic changes and served as education leaders in the HMS community and around the world.
"Each of the fellows' projects has the potential to make a real impact on the continuous improvement of teaching and learning at HMS and our affiliated hospitals," said Hundert, the director of the HMS Center for Teaching and Learning and senior lecturer in medical ethics in the Department of Global Health and Social Medicine. "We were thrilled with the high quality of the faculty who applied, the projects they proposed, and the mentors who are committed to helping them succeed," he said.    
Academy Fellowships are made possible through contributions to the Morgan-Zinsser, Curtis Prout, Eisenberg Family, and Susan and James Jackson Academy Fellowship Funds. This year for the first time, the Harvard School of Dental Medicine is also sponsoring one Academy Fellow.
2014-2015 Academy Fellows in Medical Education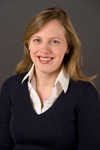 Curtis Prout Fellow of the Academy
Dr. Holly Gooding
Division of Adolescent and Young Adult Medicine
Boston Children's Hospital
---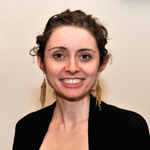 Eisenberg Family Fellow of the Academy
Dr. Monica DeMasi
Department of Ambulatory Medicine, Division of Family Medicine
Cambridge Health Alliance
---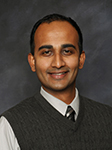 HSDM Fellow of the Academy
Dr. Romesh Nalliah
Department of Restorative Dentistry and Biomaterials Sciences
Harvard School of Dental Medicine
---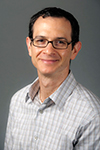 Morgan-Zinsser Fellow of the Academy
Dr. Daniel Kamin
Division of Gastroenterology and Nutrition
Boston Children's Hospital
Follow
HMS
Stay informed via email on the latest news, research, and media from Harvard Medical School.