2015 Longwood Seminars Video Archive
2015 Longwood Seminars Video Archive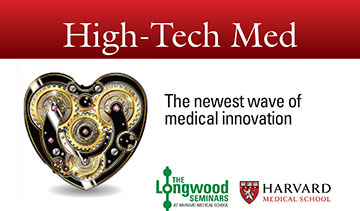 High-Tech Med: The newest wave of medical innovation (March 10, 2015)
From the introduction of the smallpox vaccine to the first successful kidney transplant to developing genome sequencing methods, Harvard Medical School researchers have been on the cutting edge of scientific discovery. In this seminar learn about today's innovative wonders being developed in Harvard laboratories, and what's next on the horizon as medicine and technology converge.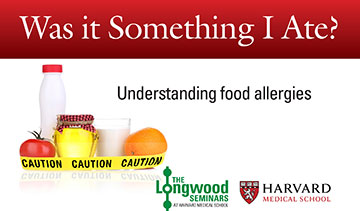 Was It Something I Ate? Understanding food allergies (March 31, 2015)
Are the foods we eat making us sick? The occurrence of allergic disease is skyrocketing and some estimate that as many as one in five Americans have an allergic condition, including reactions to foods. This seminar aims to improve our understanding of food allergies and intolerances, and explain how our modern diet may be contributing to a rise in these kinds of autoimmune disorders.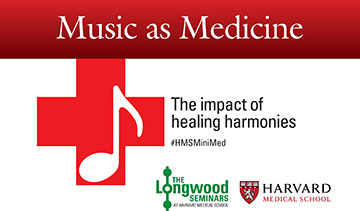 Music as Medicine: The impact of healing harmonies (April 14, 2015)
It's been said that music soothes the soul, but can it also help heal our bodies and help us learn? In this seminar, Harvard Medical School scientists and physicians share how they use music as a tool to help patients—from premature newborns to elderly stroke victims—survive and thrive.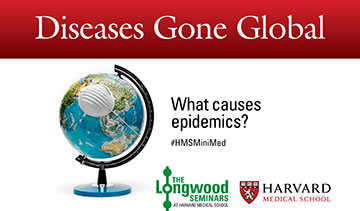 Diseases Gone Global: What causes epidemics? (April 28, 2015)
Humankind is in an ongoing struggle against infectious invaders. New diseases are spreading around the globe and diseases that were once considered eradicated are now making a comeback. What's driving the resurgence? Where do these bugs come from? How do they spread? In this seminar researchers explain how they are developing ways to track, control and eventually cure these diseases.