2014 Longwood Seminars Video Archive
2014 Longwood Seminars Video Archive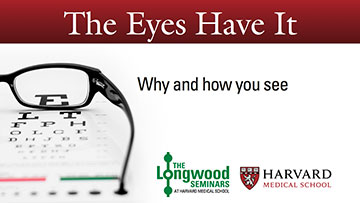 The Eyes Have It: Why and how you see (March 6, 2014)
There's more to eyes than meets the eye. Our eyes are small machines containing complex circuitry and our understanding of this machinery advances every day. How does the process of vision work? What happens when sight fails – whether it is traced to disease or genetics? In this seminar, faculty experts from Harvard Medical School explain the complexities behind the eye, the latest research related to vision and eye disorders, and pointers for keeping these important organs healthy.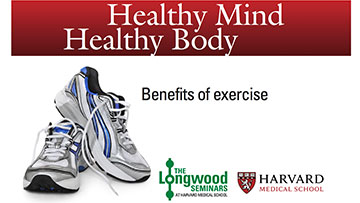 Healthy Mind, Healthy Body: Benefits of exercise (March 13, 2014)
There is no question that exercise aids weight loss and helps the body grow stronger. A consistent commitment to fitness also improves heart health and boosts energy, among other numerous benefits. No matter your age or ability level, experts agree that regular physical activity is good for your health. At this seminar, learn about the science behind exercise, how it contributes to physical and mental health, as well as tips for maintaining a healthy exercise regimen.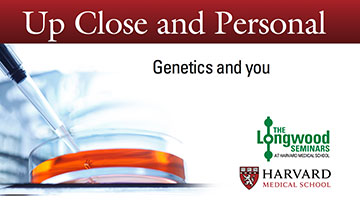 Up Close and Personal: Genetics and you (March 20, 2014)
As technologies improve and costs decrease, genome sequencing at the doctor's office could one day be as common as a cholesterol test. Genetic, or DNA, testing can be a powerful tool for investigating disease and genetic disorders, and it can also reveal information about an individual's ancestry. At the same time, increasing availability of testing raises ethical issues that until recently didn't even exist. Physicians, scientists, and ethicists alike are grappling with the myriad of issues that the unfolding genetic revolution is raising. At this seminar, HMS faculty experts discuss how and why DNA testing is done and what this fast-evolving field means for you.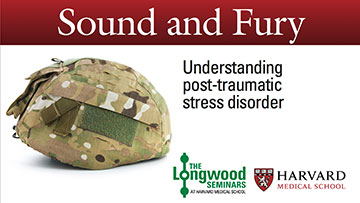 Sound and Fury: Understanding post-traumatic stress disorder (April 10, 2014)
Sometimes after a terrifying event, a person can develop post-traumatic stress disorder, or PTSD. What are the risk factors, signs and symptoms of this condition? Scientists and clinicians are examining the scientific underpinnings of PTSD in an effort to better understand it and care for patients effectively. A panel of Harvard Medical School faculty members discusses how it is diagnosed and treated and share advice for family members and friends who have loved ones coping with the condition.
Longwood Seminars video archive form