News
John Czajkowski Named Executive Dean for Administration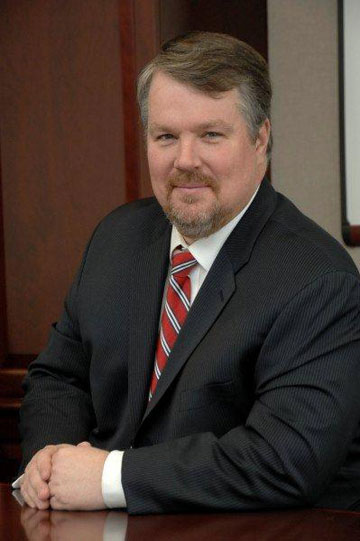 Jeffrey S. Flier, dean of the Faculty of Medicine at Harvard University, has announced the appointment of John Czajkowski as the new executive dean for administration at Harvard Medical School.
Czajkowski is currently serving as deputy director for management at the National Cancer Institute (NCI), where he reports to its director, Harold Varmus. In this capacity, Czajkowski oversees an annual budget of nearly $5 billion and a workforce of approximately 3,500. He directly supervises the NCI Office of Management, which is responsible for NCI's administrative and legislative efforts.
"John is a remarkable individual who has been enthusiastically endorsed by my advisory committee," Flier wrote to the HMS community. "Throughout his many years of leadership, John has established an impressive reputation for being an effective problem solver within complex scientific and administrative environments."
In addition to the NCI, Czajkowski has held senior administrative positions at the National Institutes of Health, overseeing budgets in the Office of the Director, the Center for Information Technology, the Center for Scientific Review, and the Office of Strategic Management Planning. He was also director of the Office of Management for the U.S. Department of the Treasury, where he was chief financial officer.
"I am incredibly grateful to have had the opportunity to serve at the NIH for so many years," said Czajkowski. "My time there has been very rewarding. And now I am looking forward to joining HMS. I have the utmost regard for the mission of this institution, and I am amazed at how that mission is fulfilled through Harvard Medical School's research and education programs, as well as global outreach. I am thrilled to soon be a part of this extraordinary community."   
At HMS, Czajkowski will manage vital administrative functions, including finance, facilities and operations, communications and external relations, human resources, institutional planning, information technology and research operations. He will also serve as a key strategic advisor to the dean for developing plans for the future of HMS.
"I have been greatly impressed by John's belief in our mission, and I am confident that he possesses the strategic and management skills necessary to help navigate the School through the opportunities and challenges ahead," said Flier.
Czajkowski succeeds Richard Mills, who held the position from 2010 to 2013 before becoming executive vice president of Dartmouth College. Wes Benbow, HMS chief financial officer, has been serving as interim executive dean for administration since Mills's departure. "I also want to express my deep gratitude to Wes Benbow," Flier said. "Wes has consistently demonstrated his managerial acumen through the creation and shepherding of important initiatives such as HMS Next . . . For these and many other reasons, Wes continues to be a trusted advisor and a valuable member of the HMS leadership team."
Czajkowski began this role on June 1 of 2014. He left HMS at the end of October 2016.
Follow
HMS
Stay informed via email on the latest news, research, and media from Harvard Medical School.