News
HMS to Oversee Undiagnosed Diseases Network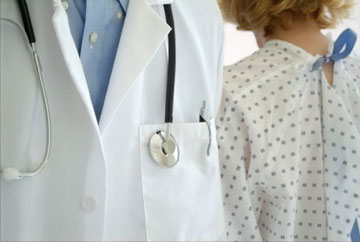 In an effort to reveal the origins of undiagnosed diseases and better understand human physiology, the National Institutes of Health (NIH) has awarded $9 million to Harvard Medical School (HMS) to serve as the coordinating center for a new Undiagnosed Diseases Network (UDN).  This network builds upon a successful NIH-based Undiagnosed Diseases Program.  According to the NIH, undiagnosed diseases are medical conditions with long-lasting symptoms that have not received a formal diagnosis, often because they are extremely rare or because they are mysterious disorders that have previously not been seen by practitioners.
The School's Center for Biomedical Informatics will coordinate the efforts of a set of Undiagnosed Diseases Network clinical sites across the nation, which will be selected in the summer of 2014.
"As the coordinating center, the Center for Biomedical Informatics will develop the blueprint for this new UDN," said Rachel Ramoni, executive director of the UDN Coordinating Center at HMS. "Using the blueprint, we will oversee the infrastructure's construction and operation, including sharing the data it will produce with the scientific community. The goal is to bring to bear the full breadth of scientific expertise to help solve these challenging cases while providing compassionate diagnostic care to individuals and families who live with an undiagnosed condition."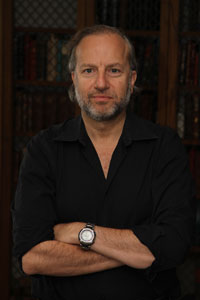 "What excites me the most is that working with the clinical sites, we have a rare opportunity to foster collaboration among clinicians and researchers," said Isaac Kohane, director of the Countway Library of Medicine at HMS and the Lawrence J. Henderson Professor of Pediatrics at HMS and Boston Children's Hospital and principal investigator of the coordinating center.  "We can match patients with the right experts, establish best practices and really design a clinical diagnosis network that looks like it belongs to the new millennium."
"The added capacity of the Undiagnosed Diseases Network will help us immensely in our work," said William Gahl, National Human Genome Research Institute (NHGRI) clinical director and founding director of the NIH Undiagnosed Diseases Program. "We are thrilled that we will soon have a network to engage in this work with us. We are learning a great amount from studying difficult-to-diagnose disorders."
The UDN at HMS will build upon the NIH Intramural Research Program's Undiagnosed Diseases Program and will be administered by the NHGRI. The network is funded by the NIH Common Fund, which supports programs that are intended to be unique, transformative, catalytic, synergistic and cross-cutting across multiple NIH Institutes and Centers.
About the Center for Biomedical Informatics
The Center for Biomedical Informatics (CBMI) at Harvard Medical School (HMS) conducts informatics research with a strong emphasis on translational science informed by innovative computational strategies. Since its founding in 2005, CBMI faculty and research staff have conducted a broad range of funded research projects across the spectrum of medical and genomics research as well as developing innovative educational programs for individuals at various stages of their careers. The Center promotes and facilitates collaborative activities in biomedical informatics among researchers at HMS and its affiliated institutions.
Follow
HMS
Stay informed via email on the latest news, research, and media from Harvard Medical School.