News
HMS Community Marathon Anniversary Tributes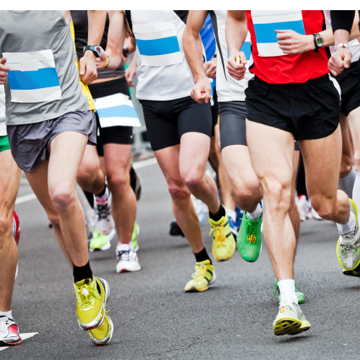 Day of Remembrance
At HMS and its affiliates around the city, the Apr.15 anniversary of the bombings will be marked with ceremonies and events to remember the victims and honor the patients, their families, first responders, and the work of HMS medical caregivers and their colleagues. 
·      Beginning at noon on Apr. 15, members of the Harvard Medical School community will be able to watch the Boston Marathon tribute, which will be co-hosted by Boston Mayor Martin Walsh and Massachusetts Gov. Deval Patrick, on screens located in the Courtyard Café, the TMEC atrium and at the New England Primate Research Center in Southborough. The School will observe a moment of silence at 2:49 p.m.
·      At Beth Israel Deaconess Medical Center, there will be forums and meditation offered for all staff on and Apr. 14. On the Apr. 15 anniversary, hospital staffers will be able to view the Boston tribute live and observe the moment of silence that will be part of short public ceremonies held in the lobbies of the east and west campus facilities, or take time for personal reflection in the chapels. Throughout the month, members of the BIDMC community will be invited to create messages of support, hope and peace that will be displayed on special panels in locations on both campuses.
·      Brigham and Women's will hold a "Day of Hope and Healing," with events that include reflections from patients and their families, and a discussion among members of the multidisciplinary teams that were involved with the hospital's response; participants will reflect on their collective efforts in a grand rounds-style talk. The hospital will also broadcast the city's marathon tribute live at 12:15 p.m. An institution-wide moment of silence will be held at 2:49 p.m., and a hospital forum honoring "Unsung Heroes," those who played vital, behind-the-scenes roles during the response, will be held at 4 p.m.
·      The Dana-Farber Cancer Institute will stream close-captioned live TV coverage of the Apr. 15 marathon tribute in the Lavine Family Dining Pavilion starting at 12:15 p.m. The chaplaincy will host a gathering, "We Remember and We Go On Strong" in the Yawkey Lobby beginning at 12:30 p.m. Staff and patients will be invited to write thoughts, prayers and reflections in a Book of Hope in the Dana-Farber chapel or to share a message on the Wall of Hope and Healing that will be outside the dining pavilion.
·      At Mass Eye and Ear, where many of the victims have been treated for blast-related injuries, a special tribute will be held at 10 a.m. A live broadcast of the city ceremonies will run in an auditorium as well as in cafeterias and, as appropriate, clinics. A moment of silence will also be observed at 2:49 p.m.
·      Mass General will host a day of "Remembrance, Reflection and Renewal." The hospital chapel will feature music and readings, and MGH medical personnel will participate in a panel discussion on lessons learned in the O'Keeffe Auditorium from 10 to 11 a.m. The panel discussion will be introduced by former Boston Mayor Thomas Menino and followed by commemoration and service of peace scheduled to run from 2:30 p.m. to 3:15 p.m.
·      At McLean Hospital, officials are planning to hold a Schwartz Center Rounds on Apr. 24, entitled "Boston Strong and Beyond: One Year Later." A brown bag lunch discussion is planned focusing on "Resiliency after Trauma," and there will be a prayer tree in the cafeteria for members of the community to express feelings and messages of hope. McLean will also partner on a number of activities with the larger Belmont-Watertown communities, which were directly affected by police actions in the aftermath of the bombings.
·      Thirty-two of the Boston Marathon bombing survivors who suffered limb loss, burns and shrapnel injuries were taken to Spaulding Rehabilitation Hospital, where they received inpatient care for five months. Many continue to receive outpatient care and support there. 
Spaulding held a private, pre-Marathon reception for survivors, first responders, families, clinicians and others. At the reception, a painting donated by artist Brian Fox and entitled "Endurance" was unveiled. Fox said the painting is meant to reinforce Spaulding's "Find your Strength" message that is shared daily with patients, their families and practitioners.
Follow
HMS
Stay informed via email on the latest news, research, and media from Harvard Medical School.