News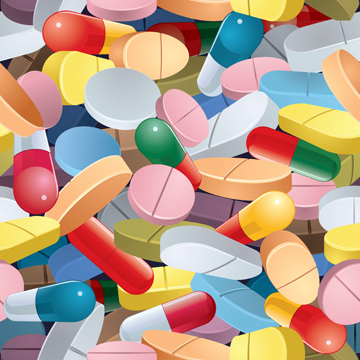 More than 30 percent of Medicare beneficiaries who receive opioid prescriptions get these prescriptions from multiple providers, raising the risk of hospitalization from narcotics-related conditions such as injuries from falls, altered consciousness and respiratory depression for millions of patients.
The findings, reported today in BMJ, come in the midst of what the Centers for Disease Control calls a nationwide epidemic of prescription drug overuse and abuse.
From 1991 to 2009, prescriptions for opioid analgesics increased almost threefold in the United States, to over 200 million per year, according to the NIH. While opioids are important painkillers that fill a crucial clinical need, they also have many associated risks. The CDC notes that drug overdose rates in the U.S. have more than tripled since 1990.
Physicians have argued that obtaining opioid prescriptions from more than one provider can increase the risks of taking these medications, but no comprehensive study has been done which document the extent of multiple-provider prescribing and its associated consequences for patient health.
Anupam Jena, study author and assistant professor of Health Care Policy and Medicine at Harvard Medical School and physician at Massachusetts General Hospital, knows that some of the patients he sees who are taking opioids are likely getting prescriptions for the medication from more than one doctor. While this goes against the standard of care, it occurs nonetheless.
Jena and colleagues looked at a sample of 20 percent of subscribers to Medicare's prescription benefit, or Medicare Part D, from 2010, including 1.8 million beneficiaries who filled at least one opioid prescription that year. When the researchers analyzed the prescriptions patterns, Jena was surprised at how common multiple-prescribers were.
"I thought it would be 5 to 10 percent," Jena said. "When we ran the numbers and it turned out to be 30 percent, we were shocked."
They also found a strong correlation between the number of prescribers for a patient and the patient's risk of an opioid-related hospitalization. Patients who received their opioid prescriptions from more than one doctor were at a significantly greater risk of hospitalization from complications of narcotic use than patients with a single provider managing their opioid prescriptions, and risk went up with the number of prescribers.
"Patients with four or more prescribers were twice as likely to be hospitalized for narcotics-related complications than patients receiving the same number of prescriptions from a single caregiver," said Professor Pinar Karaca-Mandic, a study co-author and assistant professor at University of Minnesota School of Public Health.
Jena believes that these findings provide important insight into the risks of fragmented care in opioid prescribing.  Many health systems and state governments are building and piloting tools that will make it easier for physicians to monitor whether their patients are already receiving opioid prescriptions from another provider, Jena said, but doctors need to make sure that they communicate to patients the unique risks of fragmented opioid prescribing.
"As physicians, we tell patients not to drive when they take opioids, but we also need to tell them that it can be dangerous to receive these medications from more than one provider. And we need to use tools like Massachusetts' new drug monitoring program to follow up and make sure that doesn't happen," Jena said.
Jena collaborated with Dana Goldman, Leonard D. Schaeffer Chair in Medicine and Public Policy, Leonard D. Schaeffer Center for Health Policy and Economics, University of Southern California; RAND Corporation; Lesley Weaver, graduate student at the University of Minnesota School of Public Health; and Pinar Karaca-Mandic, assistant professor, University of Minnesota School of Public Health.
This study was funded by the Office of the Director, National Institutes of Health (NIH Early Independence Award, Grant 1DP5OD017897-01), the National Institute on Aging (Grants 5P01AG033559 and 5K01AG036740) and a University of Minnesota Academic Health Center Faculty Development Grant.
Follow
HMS
Stay informed via email on the latest news, research, and media from Harvard Medical School.