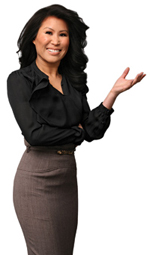 As part of my dermatology practice in Los Angeles, I've prepped many famous faces for red-carpet and on-camera appearances. For Hollywood celebrities, whose faces appear on screens large and small, having healthy, flawless skin is essential. To help them unlock that starlit glow, I coach my celebrity patients to use the same simple skin-care regimen that I offer all my patients. Those same tips can help you shine in Hollywood style for your upcoming photo shoot or special event.
Just add water.
Care for your skin from the inside out starting at least two weeks before an event. Hydration is key. Drink plenty of water and avoid the dehydrating effects of caffeine and alcohol. This tip is especially important in the winter months, when lower humidity and dry heat can cause your skin to lose up to 25 percent more moisture than during the warmer months.
Feed your face.
Incorporate omega-3s into your diet every day to replenish fatty acids and keep your skin soft and pliable. Try natural sources of omega-3s—such as salmon, sardines, mackerel, walnuts, flaxseeds, and tofu—or take omega-3 supplements.
Shed the dead.
Dry flakes dull your skin and magnify wrinkles. Instead of accentuating these unbecoming features, shed some skin. Scrubbing off dead layers will help your face reflect light beautifully for the camera. I recommend exfoliating twice a week—or once a week for sensitive skin. And don't forget your body, especially if you're planning to bare some skin.
Keep it simple.
Don't go overboard with skin-care products; using too many can cause skin irritations and breakouts. Products that serve multiple functions, such as a combination moisturizer and sunscreen, are good solutions.
Fake a glow.
I confess that I prefer a sun-kissed glow. Luckily, bronzers and tinted body lotion can generate a soft, healthy radiance without risk of sun damage or skin cancer. Actually, this is a time-honored Hollywood secret: celebrities often hide pale complexions beneath bronzers and tanning lotions.
Jessica Wu '93, an active voluntary clinical professor of dermatology at the Keck School of Medicine at the University of Southern California, also maintains a private practice in Los Angeles.