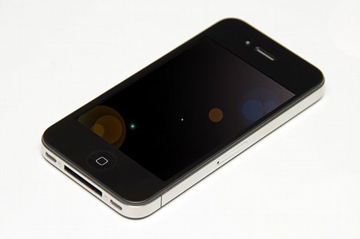 New research is showing that a "social playbook" application can help teenagers with Aspergers syndrome, a form of autism characterized by difficulty in social interactions, learn to read social cues. Ronald Calvanio, an HMS instructor in neurology at Massachusetts General Hospital, developed the smartphone app in 2006 and, since then, has been testing the tool's effectiveness in schools in Massachusetts and North Carolina. Using the app, students track their reactions to an array of situations. They then compare their choices and their own assessments of their behavior to those of an observer. From the feedback, they can learn whether their choices were optimal and their assessments accurate.
In 2010, Calvanio and colleagues at SymTrend, Inc., the makers of the app, reported that teens with Aspergers who used the app were more likely to modify their behavior than peers who did not use the app. The teens improved by exhibiting more self–control and choosing more appropriate social responses. The results were more significant, Calvanio says, in environments where teachers and aides had time to provide reliable, immediate feedback to students.
The research team is now evaluating three new apps for Aspergers and autism, one for professionals and two for parents monitoring their children's life skills.