News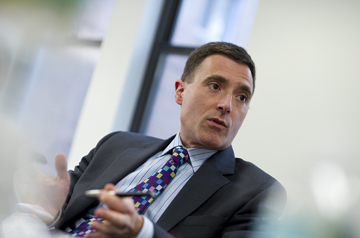 John Meara has been named the inaugural incumbent of the Kletjian Professorship in Global Surgery at Harvard Medical School, among the first global surgery professorships to be established at an academic institution.
The professorship is funded by a $4 million gift from the Steven C. and Carmella R. Kletjian Foundation.
"John Meara is a leader in the field of global surgery and an outstanding member of our faculty," said Jeffrey S. Flier, HMS dean. "We are grateful for the generosity of Carmella Kletjian and the Kletjian Foundation for creating this professorship, which honors John and which will help establish and expand an academic foundation for global surgery. I am delighted that they chose to do this at HMS."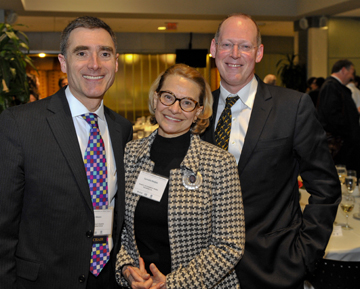 Meara is an HMS associate professor of surgery at Boston Children's Hospital. As a clinician, he focuses on innovation in the areas of craniofacial anomalies, cleft lip and cleft palate. He is also the director of the Program in Global Surgery and Social Change in the HMS Department of Global Health and Social Medicine.
For the billions of people around the world for whom surgery is out of reach, many conditions that are routinely treated in the developed world—appendicitis, a broken leg, common complications of childbirth—can have devastating, even deadly, effects. Meara and his colleagues in the program work across the HMS community and beyond to find ways to reduce this preventable suffering.
Meara emphasizes that surgery must be integrated into holistic health care delivery systems that can provide the full spectrum of care to patients everywhere.
"We need wholesale health system strengthening that involves surgery as an equal partner," Meara said. "We must work in accompaniment with our partners in resource-poor regions to move together toward solutions that are culturally and contextually appropriate."
Working toward these goals, Meara has served as one of three co-chairs of the Lancet Commission on Global Surgery, a collaborative international effort to address what the commission calls the "gross disparities in access to safe, essential surgical care worldwide." The commission's findings and plan of action will be represented in a report to be published in The Lancet later this spring.
Follow
HMS
Stay informed via email on the latest news, research, and media from Harvard Medical School.