News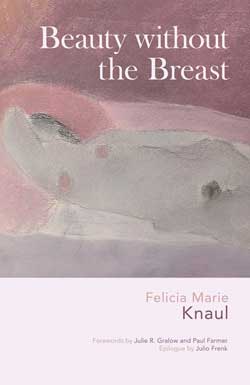 Felicia Knaul
Beauty without the Breast
Harvard University Press
Felicia Knaul, HMS associate professor of global health and social medicine, tells the story of her personal struggle with breast cancer while contrasting her experience with that of women cancer patients throughout the world in her book Beauty without the Breast.
Knaul, an economist who has lived and worked in Latin America for two decades, traces how people with chronic illness move through the health care system. She provides epidemiological data, focusing on poor women in low- and middle-income countries who face breast cancer—a leading killer of young women in developing countries—in addition to discrimination and poor access to health care.
Knaul, director of the Harvard Global Equity Initiative, exposes the social stigmatization that women with the disease face in the developing world, highlighting the role of men, family and community in responding to breast cancer. Knaul, also associate professor of medicine at Brigham and Women's Hospital, demonstrates the need to develop more effective policies to meet this challenge. 
The book also includes Knaul's personal reflections as a patient and the impact of the disease on her family, sharing both the trauma of diagnosis and treatment as well as insight and joy.
Beauty without the Breast is the English follow-up to Knaul's previous book Tómatelo a Pecho, a Spanish narrative of her first 20 months of life with cancer.
Follow
HMS
Stay informed via email on the latest news, research, and media from Harvard Medical School.