News
The Boston Family Van is an urban mobile health clinic that travels to some of the city's poorest and most medically underserved communities—Dorchester, Roxbury, East Boston, Hyde Park and Mattapan—caring for patients with the highest rates of preventable illness, hospitalizations and avoidable emergency department visits.
Now, a new study shows the Family Van model is leading to improved patient health while at the same time leading to reduced costs for emergency care.
In a study published in the January 2013 issue of Health Affairs, patients who arrived with high blood pressure on an initial visit to Harvard Medical School's Family Van showed significant reductions in blood pressure and risk of heart attack and stroke during follow-up visits, the HMS researchers said.
In addition to reducing risk for heart disease and stroke the Family Van model also saves costs by lowering emergency department usage.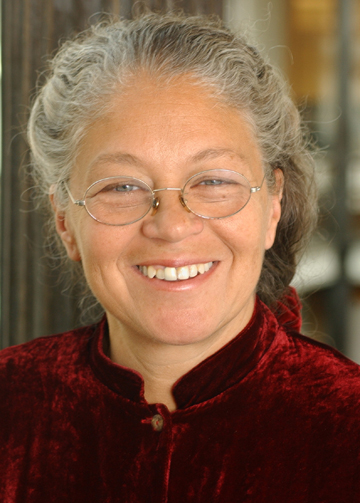 The Van, staffed by community health workers, and sometimes by doctors and nurses, makes regular visits to the neighborhoods it serves.
"We can meet people where they're at," Jennifer Bennet, executive director of the Family Van and one of the study's authors, said. "We're not bringing the hospital to the community. We're a part of the community."
The researchers used a longitudinal sample of 5,900 patients who made a total of 10,509 visits from January 2010 to June 2012. 
To assess the average change in blood pressure between patients' initial and follow-up visits, investigators used a linear regression model, controlling for potential confounders.  They found that patients who presented with high blood pressure during their initial visit experienced average reductions of 10.7 mmHg in systolic blood pressure and 6.2 mmHg in diastolic blood pressure during their follow-up visits.  Through modeling, the researchers determined that these changes would be associated with a 32 percent reduction in relative risk of myocardial infarction and a 45 percent reduction in relative risk of stroke.
Using modeling techniques, they also ruled out the influence of other interventions that were part of patient care.
"The more you engage with the mobile clinic, the better your outcome," said study co-author Caterina Hill, the organization's research program director.
In order to present a welcoming environment to at-risk groups who might hesitate to share personal information, many mobile clinics do not collect personal data on patients, so it has been challenging to conduct studies that measure the impact of these services on individual patients. Like many other innovations in this patient-driven operation, researchers said, the idea to collect data to analyze effectiveness came from the patients.
"They wanted us to know how they were doing," said Nancy Oriol, HMS Dean for Students and associate professor of anaesthesia, who founded the Van program in 1992.
A previous study using standardized measures of the statistical benefits of the program's interventions showed a strong return on investment, but this was the first study to track the effectiveness of a particular intervention for specific individuals, measuring real improvements in the lives of Family Van patients.
"These results are new, but not a surprise," Oriol said. "We know that people are healthier if you can meet them where they live and work each day."
Treating their patients as whole people, not as a collection of symptoms, is critical to the success of their work, the researchers said.
"No health care problem exists in a vacuum. For any person, the effectiveness of a particular treatment might depend as much on their social, cultural or economic conditions as on their medical diagnosis," Oriol said.
This integrated approach to dealing with health is a key facet of many health reform initiatives—including experiments with accountable care and medical home models in federal health reform plans, and experiments being developed by private providers and health insurance companies attempting to control the rising costs of health care.
"Innovations in health care delivery are needed to both lower the costs and improve the quality of care. Mobile clinics like the Family Van provide an example of a care delivery model that tries to think out of the box and engage vulnerable populations in a more active way, especially as it relates to preventive care. Our study offers just one small piece of evidence that suggests this kind of patient-inspired care can be clinically beneficial and potentially cost-effective," said co-author Zirui Song, an HMS medical student.
Follow
HMS
Stay informed via email on the latest news, research, and media from Harvard Medical School.