News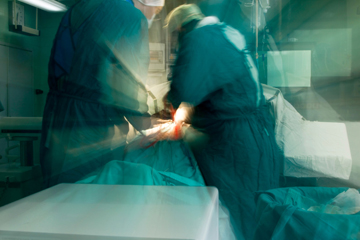 To help caregivers and researchers in the Harvard Medical School community and beyond deal with rapidly evolving ethical questions about the ever-shifting terrain of biomedicine, HMS is transforming the Division of Medical Ethics into the Center for Bioethics.
When advances in genetics make it possible to predict the risk of a rare disease years before it might ever become clinically apparent, physicians and patients need to decide whether, how and when to take advantage of that information.
Innovative clinical techniques can now enable physicians to extend the lives of critically ill patients, but only with great financial cost and potentially limited quality of life. As a result, physicians, patients and their families need tools to help weigh the costs and benefits of treatment.
At the same time, discoveries in neuroscience, synthetic biology, genomics and other domains open new opportunities for medical diagnostics and treatments and raise new ethical questions or make old questions—such as how we make moral judgments—compelling in a new way.
"The Harvard Medical School community is home to world-class thinkers about the ethical dimension of new discoveries and new ways of delivering care," said Jeffrey S. Flier, Dean of the Faculty of Medicine at Harvard University. "In this time of extraordinary change and rapid advances in biomedical science, bringing together leaders from throughout our community in the Center for Bioethics will provide a crucial focal point for these discussions."
The center, built on the foundation of the DME, will serve as a convener for faculty who will collaborate with the ethics services at the HMS affiliates and with ethics programs at schools throughout Harvard University. Faculty at the center plan to develop a new master's degree program in biomedical ethics that will welcome its first class in the fall of 2015.
Robert Truog, HMS Frances Glessner Lee Professor of Medical Ethics, Anesthesia and Pediatrics at Boston Children's Hospital, has been named director of the center. Truog has had a leading role in the DME for 10 years.
"As physicians and scientists increase what we can do, it raises new questions about what we should do," Truog said. "We are looking forward to furthering our understanding of these new questions as we deepen the relationships we have built throughout the HMS-affiliated clinical care and research community, and to building new relationships with our colleagues in ethics across Harvard and beyond."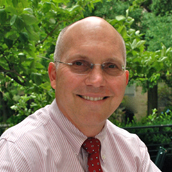 "Bob Truog has long been a leader in advancing critical medical ethics discussions on a national and an international level," Flier said. "He has also been instrumental in building a robust community of ethicists at HMS and throughout the Harvard biomedical community."
Until assuming this new role, Truog served as director of clinical ethics in the DME. Truog will continue his clinical work in pediatric critical care medicine at Boston Children's, where he has practiced for more than 25 years, including a decade as chief of the Division of Critical Care Medicine. He is also director of the Institute for Professionalism and Ethical Practice at Boston Children's and chair of the Harvard Embryonic Stem Cell Research Oversight Committee.
When the DME was established in 1989, it was closely tied to the Department of Social Medicine, since renamed the Department of Global Health and Social Medicine. The transformation of the DME into an independent center was based upon recommendations gleaned from a far-reaching review process that solicited feedback from clinical and research faculty from throughout the HMS community and the University. Nancy Tarbell, dean for academic and clinical affairs, and Lisa Muto, associate dean for institutional planning and policy, were charged by Dean Flier to lead this year-long review. Dan Brock, Frances Glessner Lee Professor of Legal Medicine, Emeritus, through his long and influential leadership role in the DME and in the field of ethics, also made crucial contributions to the formation of the center.
"Ethical concerns have been a driving force of the work we do in the Department of Global Health and Social Medicine; this work takes place in a dozen different contexts," said Paul Farmer, chair of the department and Kolokotrones University Professor at Harvard. "We are thrilled that the new, independent center will provide a venue for broadening and deepening the conversation about ethics and biomedicine, and about the relevance of the social sciences to pressing ethical concerns confronted in our research, teaching and training, across the HMS community and around the globe."
The Center for Bioethics will continue the core activities developed by the DME, including a required course for medical students on medical ethics and professionalism, and its fellowship program in bioethics, which counts among its graduates many leaders in medical ethics at Harvard-affiliated hospitals as well as ethics leaders at hospitals, health care facilities and faculties throughout the U.S. and in several other countries.
Christine Mitchell, who will be the center's executive director, noted that ethical questions, debates and controversies are inevitably part of medical and scientific advances.
"When we learn more about our genomes and the way the brain works, for example, we must also rethink our understanding of ourselves and develop public education and policies about good, right and fair uses of new knowledge and capabilities," Mitchell said.
In addition to developing and running the ethics program at Boston Children's for the past 30 years, Mitchell has been involved recently in working with colleagues in the Ethics and Society Programme for the European Commission's flagship Human Brain Project. She has played key roles in developing ethics education programming for clinical and research faculty across HMS and the affiliates and with the wider Boston community.  
Edward Hundert, a psychiatrist and previous associate dean for student affairs at HMS, will serve as associate director of the center. Hundert currently serves students as senior lecturer in medical ethics and director of the medical ethics and professionalism curriculum and serves faculty as the director of the HMS Academy Center for Teaching and Learning. He will have a leading role in developing the new master's degree program.
Hundert reflected, "I was there in the 1980s when Leon Eisenberg, who founded the Department of Social Medicine, launched the Division of Medical Ethics and asked me to teach what was then just an elective medical ethics course for the students. I know his spirit is smiling at how his vision has now come to fruition with the creation of the Center for Bioethics."       
Follow
HMS
Stay informed via email on the latest news, research, and media from Harvard Medical School.