News
Disparities Seen in Addiction Treatment
Roughly half of all black and Hispanic patients who enter publicly funded alcohol treatment programs complete treatment, compared to 62 percent of white patients, according to a new study by researchers from the University of Pennsylvania, Harvard Medical School and Cambridge Health Alliance. Comparable disparities were also identified for drug treatment program completion rates. The study, published in the latest issue of Health Affairs, shows that completion disparities among racial/ethnic groups are likely related to differences in socioeconomic status and, in particular, greater unemployment and housing instability for black and Hispanic patients.
The researchers analyzed data from more than 1 million discharges from treatment programs across the United States and found significant disparities between white patients and most minority groups in completion of treatment programs. The statistical differences roughly translated to 13,000 fewer completed episodes of drug treatment for black patients and 8,000 fewer for Hispanic patients, compared to white patients. Other minority groups, including Native Americans, also showed lower completion rates than white patients. Only Asian American patients fared better than white patients for both drug and alcohol treatment completion.
According to study co-author Benjamin Cook, assistant professor of psychiatry at Harvard Medical School and senior scientist at the Center for Multicultural Mental Health Research at Cambridge Health Alliance, the fact that racial and ethnic disparities in treatment completion persist even after adjustment for socioeconomic characteristics suggests that some patients are being treated differently because of their race or ethnicity.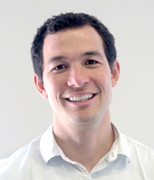 "Add to these results a host of other studies that identify mental health care disparities and racial/ethnic minorities' higher likelihood of being incarcerated for drug abuse-related offenses, and we begin to see a picture of a substance abuse treatment system that is coming up far short in treating racial/ethnic minorities in the United States," he said.
The researchers suggest that funding for integrated services and increased Medicaid coverage under the Affordable Care Act could help to dramatically improve access to treatment programs for minorities. "While health care reform holds promise for improving the substance use treatment of the nation, more attention needs to be paid to addressing disparities in care going forward," Cook said.
Adapted from a Cambridge Health Alliance news release.
Follow
HMS
Stay informed via email on the latest news, research, and media from Harvard Medical School.