News
Awards & Recognitions: May 2014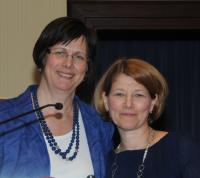 Two Harvard Medical School faculty members were recently honored with The Association for Research in Vision and Ophthalmology (ARVO) 2015 achievement awards:
Patricia D'Amore, Charles L. Schepens Professor of Ophthalmology and director of research Schepens Eye Research Institute, is the recipient of the 2015 Proctor Medal, honoring her outstanding research contributions to ophthalmology. An internationally recognized expert in the field of angiogenesis, D'Amore will present the Proctor Award Lecture at the ARVO 2015 Annual Meeting in Denver Colorado, at which time she will receive the Proctor Medal. The Proctor Lecture will also be published in the journal Investigative Ophthalmology & Visual Science.
Joan Miller, Henry Willard Williams Professor of Ophthalmology and head of the Department of Ophthalmology at the Massachusetts Eye and Ear, is the recipient of the 2015 Mildred Weisenfeld Award for Excellence in Ophthalmology recognizing her distinguished scholarly contributions to the clinical practice of ophthalmology. Miller is the first woman to ever win this honor. Miller will receive the Weisenfeld Award and deliver the honorary lecture at the ARVO 2015 Annual Meeting. The Weisenfeld Lecture will also be published in the journal Investigative Ophthalmology & Visual Science.
D'Amore and Miller have made numerous seminal discoveries in the field of ophthalmology — forming new paradigms in basic science and successfully translating groundbreaking discoveries into the most compelling benefits of anti-angiogenic therapy. Their foremost transformative contributions include the identification of vascular endothelial growth factor (VEGF) as the elusive "Factor X" that causes pathological blood vessel growth in blinding neovascular eye diseases. These investigations formed the scientific foundations of anti-VEGF therapies, which were first approved for clinical use in 2004 and currently used to treat various cancers and intraocular vascular diseases such as diabetic retinopathy and age-related macular degeneration (AMD). The impact of their research has been extraordinary: more than 500,000 ophthalmic patients in the U.S. and over 1 million worldwide are treated annually with all anti-VEGF agents combined, and it is estimated that two years of anti-VEGF treatment for neovascular AMD reduces visual impairment by 37% and legal blindness by 72%.
D'Amore also developed a widely used mouse model of oxygen-induced retinopathy that has served as the cornerstone of many basic scientific and preclinical studies of vascular development and disease. More recently, D'Amore's studies have also uncovered important physiological roles of vascular growth factors — yielding crucial insight into the safe use of antiangiogenic therapies. Ongoing investigations are elucidating the molecular regulation of inflammation at the cellular level and the role of immune responses in the pathogenesis of AMD. While performing the preclinical research for ocular anti-VEGF therapies.
Miller also developed a pharmacological breakthrough for patients with neovascular AMD: photodynamic therapy (PDT) with verteporfin (Visudyne). Verteporfin, a light-sensitive dye, is injected systemically, and a laser specifically activates the drug in the choroidal vessels, which blocks vessel leakage and prevents further vessel growth. In 2000, Visudyne became the first drug approved by federal agencies for treating AMD, laying the groundwork for the pharmacological treatment of neovascular retinal disease. Miller continues investigations to elucidate the pathophysiology of vision loss and improve therapies for retinal diseases. In 2002 Miller became the first woman physician to be appointed professor of ophthalmology at Harvard Medical School, and in 2003 she became first woman ever appointed to chair the Mass. Eye and Ear department.
Established in 1949, The Proctor Medal is named for Francis Proctor, an ophthalmologist who conducted extensive research on the etiology and treatment of trachoma. This was the first ophthalmology-related award to recognize basic scientists in the field.This award honors outstanding research in the basic or clinical sciences as applied to ophthalmology.
The Mildred Weisenfeld Award for Excellence in Ophthalmology was established as a tribute to Ms. Weisenfeld's outstanding contributions to the field, which include the founding of Fight for Sight in 1946.
---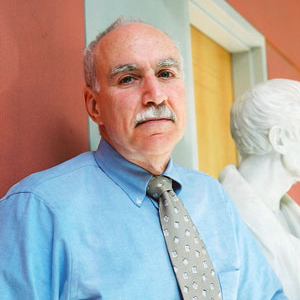 Edward Krupat, associate professor of psychology at Beth Israel Deaconess Medical Center and director of the Center for Evaluation at HMS is leading a team of Harvard Medical School faculty members who were awarded one of three Harvard Initiative for Learning and Teaching (HILT) Cultivation Grants of up to $200K for their proposal assessing curricular innovation.
Krupat along with Richard Schwarzstein, Ellen and Melvin Gordon Professor of Medical Education and director of the HMS Academy, Jeremy Richards, assistant professor of medicine at Beth Israel Deaconess, Amy Sullivan, assistant professor of medicine at Beth Israel Deaconess and HMS Academy associate director for research, and David Roberts, associate professor of medicine at Beth Israel Deaconess and HMS dean for external education, will evaluate the impact of curriculum renewal at HMS and develop a model for educational assessment by analyzing student data of cohorts from both the previous curriculum and the new curriculum being implemented in 2015.
---
Tomas Kirchhausen, professor of cell biology and director of the HMS-Portugal Program, is one of 106 outstanding researchers in the life sciences who were newly elected to membership in the European Molecular Biology Organization (EMBO).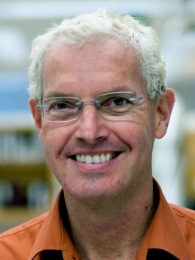 Kirchhausen was appointed professor of cell biology at Harvard Medical School in 1999 and was an investigator at the Program in Cellular and Molecular Medicine at Children's Hospital Boston from 1992 until 2012.
Kirchhausen's lab researches the processes that mediate and regulate the movement of membrane proteins throughout cells. In particular the lab studies the molecular mechanisms that underlie the cell's sorting machineries responsible for receptor-mediated endocytosis and for secretion, and how they are hijacked by toxins, viruses and bacterial pathogens to enter cells. The lab also studies how during cell division, cells control their size and organelle architecture.
EMBO is an organization that promotes excellence in the life sciences. The major goals of the organization are to support talented researchers at all stages of their careers, stimulate the exchange of scientific information, and help build a European research environment where scientists can achieve their best work.
EMBO membership currently comprises more than 1,600 life scientists. Kirchhausen is one of only six associate members selected this year who reside outside of Europe.
---
Four faculty members have been awarded the Harvard Medical School Academy Fellowship in Medical Education for the academic year 2014-2015.  This endowed, competitive program seeks to develop and enhance the fellows' analytical skills as medical education researchers and teaching skills as medical educators. Each fellow applies with a project to be completed during the fellowship year, which is designed to contribute to the quality of medical student education at HMS.    
2014-2015 Academy Fellows in Medical Education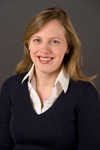 Curtis Prout Fellow of the Academy
Dr. Holly Gooding
Division of Adolescent and Young Adult Medicine
Boston Children's Hospital
---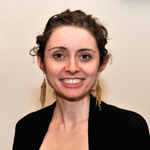 Eisenberg Family Fellow of the Academy
Dr. Monica DeMasi
Department of Ambulatory Medicine, Division of Family Medicine
Cambridge Health Alliance
---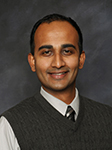 HSDM Fellow of the Academy
Dr. Romesh Nalliah
Department of Restorative Dentistry and Biomaterials Sciences
Harvard School of Dental Medicine
---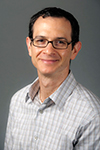 Morgan-Zinsser Fellow of the Academy
Dr. Daniel Kamin
Division of Gastroenterology and Nutrition
Boston Children's Hospital
---
Recognizing their "distinguished and continuing achievements in original research," the National Academy of Sciences on April 29 announced the election of 84 new members, 11 of them from Harvard's faculties of arts and sciences and of medicine.
Joining the academy from Harvard Medical School are:
Follow
HMS
Stay informed via email on the latest news, research, and media from Harvard Medical School.