News
Awards & Recognitions: June 2014
James Barrett, instructor in psychology at Cambridge Health Alliance, has been awarded the Dr. Lynne Reid/Drs. Eleanor and Miles Shore Fellowship from Harvard Medical School. The award, one of the Eleanor and Miles Shore 50th Anniversary Fellowships for Scholars in Medicine, aims to enhance the quality and diversity of Harvard Medical School faculty at all ranks.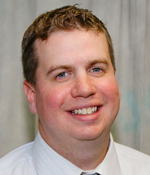 Barrett specializes in making mental health services more relevant and accessible to boys and young men.As the co-founder of the Cambridge Safety Net Collaborative, an innovative partnership between CHA, the Cambridge Police Department, Cambridge Public Schools, and the Cambridge Department of Human Service Programs, he has played a key role in addressing issues that have led to problematic behavior for youth in schools and in the community. 
Barrett's work has already been recognized by the Substance Abuse and Mental Health Services Administration (SAMHSA) and other federal entities, and he recently co-hosted a national working meeting sponsored by CHA that explored innovative efforts to meet the needs of youth through partnerships with law enforcement.
The fellowship will enable Barrett to pursue research integrating his clinical findings into a curriculum focused on preventing retaliatory violence in young people who are served by the Cambridge Safety Net Collaborative. Once the curriculum is complete, the efforts of the Collaborative can be replicated in other communities across the United States and beyond.
The 50th Anniversary Program for Scholars in Medicine was established in 1995 to celebrate the 50th anniversary of the admission of women to Harvard Medical School and to acknowledge the important contributions of women to the School. A fellowship program was established to help junior faculty, women and men, at the point in their careers when they must teach, do research, compete for grants, publish, or practice at the same time they may be assuming increased family or other responsibilities.
The program was renamed in 2004 to honor the efforts of Eleanor Shore, former dean for faculty affairs, and Miles Shore, Bullard Professor of Psychiatry, Emeritus, on behalf of the 50th Anniversary Program for Scholars in Medicine.
_____________________________________________________________________________________________________________________________________________________________
The American Society for Radiation Oncology (ASTRO) announced it will award Nancy J. Tarbell,  the C.C. Wang Professor of Radiation Oncology and HMS Dean for Academic and Clinical Affairs, with the society's highest honor—the ASTRO Gold Medal.
ASTRO's Gold Medal, first awarded in 1977, is bestowed annually on esteemed ASTRO members who have made exceptional contributions to the field of radiation oncology, including work in research, clinical care, teaching and service. 
Candidates must be nominated by one active member of ASTRO and must receive letters of support from two additional active members of ASTRO that detail the nominee's impact on the advancement of radiation oncology.
Nominees may be from any of the scientific disciplines represented in ASTRO's membership, including radiation oncology, biology and physics.  Mary K. Gospodarowicz, MD, FASTRO, Leonard L. Gunderson, MD, MS, FASTRO will be honored along with Tarbell.
Passion for Care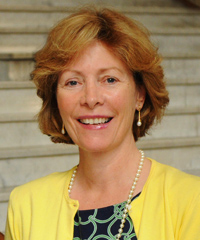 "Congratulations to my distinguished colleagues, Drs. Tarbell, Gospodarowicz and Gunderson for being recognized with the ASTRO Gold Medal," said ASTRO Chair Colleen A.F. Lawton, MD, FASTRO.
"They have each greatly impacted the field of radiation oncology through their research, clinical work and passion for providing high-quality care. Their contributions to our specialty will continue to improve the lives of cancer patients worldwide," she said.
 The 2014 awardees will receive the ASTRO Gold Medal during the Awards Ceremony on Tuesday, Sept. 16, 2014, at ASTRO's 56th Annual Meeting in San Francisco. Including the three 2014 awardees named above, only 75 of ASTRO's more than 10,000 members have received the Gold Medal.
Major Influence
Tarbell, a radiation oncologist at Massachusetts General Hospital and a 29-year ASTRO member, has had a major influence on pediatric oncology and radiation therapy, and has worked to expand the role of women faculty in radiation oncology and beyond. She specializes in pediatric brain tumors and has made significant contributions in cancer biology and radiation physics.
"I feel fortunate to be able to take care of children with cancer, and I am proud of the multidisciplinary team approach, which has included medical physicists, biologists and clinicians who provided me with the opportunity to help improve the treatment of children with cancer," Tarbell said. "Studying the long-term effects of treatment allowed me to move precision radiation techniques forward."
An internationally recognized expert in pediatric oncology and radiation therapy, Tarbell's research has examined ways to provide curative treatment programs for children with malignant disease and to develop effective strategies to decrease the late effects of treatment.
For more than 20 years, Tarbell has been an active member of the Brain Tumor Committee of the Children's Oncology Group and served as the principal investigator on medulloblastoma protocols. She is credited with establishing the current standard of care for children with high-risk medulloblastoma. 
More recently, her research has focused on the use of proton beam therapy in pediatric brain tumors and sarcomas, examining the feasibility, effectiveness, and dosimetric and physics aspects of particle radiation therapy.
She is the co-author of the medical textbook Pediatric Radiation Oncology, now in its fifth edition, and is a member of the Institute of Medicine of the National Academies of Science.
Fostering Growth
Tarbell has also dedicated her career to fostering the growth of students, residents, fellows and faculty in radiation oncology, particularly women. She was the founding director of the Office for Women's Careers and the Office of Faculty Development at Massachusetts General Hospital, and introduced programming to support and educate women about paths to promotion, improving negotiating skills and managing work/family balance.
She also co-chaired the Women in Academic Medicine Committee at Massachusetts General Hospital, which brought in senior leaders from across the institution to address policy concerns and identify institutional obstacles to women's advancement.
"I grew up in a house of six girls. This was a wonderful environment for true 'division of labor' without gender bias. In addition, I benefited greatly from the mentorship of Sam Hellman, FASTRO, while he was chair of the Harvard Joint Center for Radiation Therapy. He mentored deeply and intuitively and continues to be an extraordinary leader today. He gave me opportunities when there were few women role models. I hope that I have shared like-opportunities with the many young men and women whom I have taught, particularly women," Tarbell said. 
_______________________________________________________________________________________________________________________________________________________________________________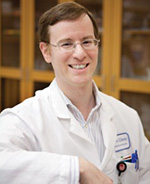 Aaron Cypess, assistant professor of medicine at Joslin Diabetes Center, recently received the 2014 Armen H. Tashjian Jr. Award for Excellence in Endocrine Research.
The award was presented to Cypess at a reception at HSPH, where he delivered the lecture "Determining the Endocrine Roles of a New Organ, Human Brown Adipose Tissue." Cypess' lecture on brown adipose tissue, also known as brown fat, linked the information that he and his colleagues at Joslin have discovered about brown fat with the themes and interests of Tashjian.
In 2009, Cypess and colleagues discovered that brown fat is a functional organ in adult humans, which was a monumental finding because prior to this, many people doubted the existence of brown fat.
As a renowned investigator of brown fat, Cypess concentrates on brown fat as it relates to metabolism in an effort to better understand whether brown fat can contribute to the treatment of obesity. This includes the study of white adipose tissue or white fat, skeletal muscle and the liver – the three main organs involved in controlling glucose and fat metabolism. Cypess is particularly interested in understanding how these organs communicate with and regulate one another.
Currently, Cypess and his team are studying drugs that have promise for activating brown and white fat, which can potentially be used to combat type 2 diabetes, obesity and other metabolic diseases.
The award is presented annually by the Department of Genetics and Complex Diseases at Harvard School of Public Health (HSPH) to recognize young Harvard-affiliated faculty members and post-doctoral scholars who are pursuing novel areas of discovery in endocrine and related areas of research. Tashjian was a professor of toxicology, emeritus, in the Department of Genetics and Complex Diseases at HSPH, where he led the toxicology program for nearly three decades.
---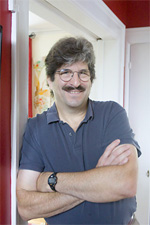 Gary Ruvkun, professor of genetics at Harvard Medical School and Massachusetts General Hospital, will be awarded the 2014 Gruber Genetics Prize. Ruvkun is being recognized alongside Victor Ambros, professor of molecular medicine at the University of Massachusetts Medical School, and David Baulcombe, professor of botany at the University of Cambridge, for their pioneering discoveries of the existence and function of microRNAs and small interfering RNAs, molecules that are now known to play a critical role in gene expression.
The award will be presented in San Diego on Oct. 19 at the annual meeting of the American Society of Human Genetics.
"The discoveries of these three pioneering scientists have opened major new areas in chemistry, biology, agriculture and medicine and have revealed fundamental mechanisms that are shared among organisms as diverse as plants and animals, including humans," said Robert Horvitz, the David H. Koch Professor at MIT and a Gruber and Nobel Prize laureate.
The road to the discovery of microRNAs and their function began in the 1980s, when Ambros and Ruvkun were postdoctoral fellows in Horvitz's lab at MIT, studying the lin-4 and lin-14 genes that regulate developmental timing in the nematode Caenorhabditis elegans.
Mutation of lin-4 kept the worm's larvae from developing into fully formed animals, while mutations in another gene, lin-14, caused the larvae to mature prematurely. Ambros and Ruvkun collaborated on the isolation of the lin-14 gene. 
In 1989, Ambros, in his own lab at Harvard, established that lin-4 acts as a repressor of lin-14 activity, although the molecular mechanism for that repression awaited further investigation.
In 1991, Ruvkun and colleagues in his Harvard lab established that genetic anomalies in lin-14's sequence—specifically in an area of the gene called the 3' untranslated region (3' UTR)—were associated with excess production of the lin-14 protein produced from the messenger RNA that lin-4 targets.
In 1999, British plant biologist David Baulcombe reported on his own groundbreaking discovery that a similar class of RNAs is involved in a related silencing process affecting viruses, transposable elements and gene expression in plants.
In the ensuing years, the study of these and other related classes of small RNAs has exploded into an exciting new field of research. Scientists have linked the gene-silencing abilities of these tiny molecules to a diverse range of important developmental and physiological processes in both plants and animals.
"At one time, these small RNAs were considered just an unimportant scientific oddity," says Huda Zoghbi, chair of the Selection Advisory Board to the Prize. "But thanks to the exciting work of Victor Ambros, Gary Ruvkun, and David Baulcombe, we now know that they are anything but unimportant, both to human health and to the health of the planet."
---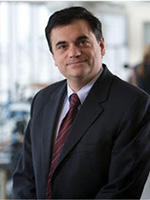 Ross Zafonte, Earle P. and Ida S. Charlton Professor of Physical Medicine and Rehabilitation and
head of the Department of Physical Medicine and Rehabilitation at Spaulding Rehabilitation, was recognized with the 2014 Robert Moody Prize of Distinguished Initiatives in Brain Injury Research and Rehabilitation.
The Robert L. Moody Prize is presented annually by The University of Texas Medical Branch to honor and recognize individuals or a team of individuals who have made significant contributions in acquired brain injury rehabilitation and research. The objective of the award is to increase national and international awareness of the need to expand and improve treatment for persons who have experienced traumatic brain injury, stroke and related nervous system insults, and to provide incentives for future initiatives in clinical research, rehabilitation and support.
This award also honors the distinguished contributions of Robert L. Moody in the field of brain injury rehabilitation and research. The Moody Prize is administered by a board of governors, and awards are considered by a panel of experts. Criteria to be considered include the total impact of a candidate's work, achievements and unique contributions, as well as recognition by peers within the scientific or rehabilitation communities.
---
Three Harvard Medical School faculty members were presented with awards at the American Diabetes Association's (ADA) 74th Scientific Sessions: They are:
Edward Horton, professor of medicine at Joslin Diabetes Center and Beth Israel Deaconess Medical Center, received the 2014 Albert Renold Award. The Albert Renold award is one of the ADA's highest scientific awards that is given annually to an individual who has made a significant impact as a mentor to diabetes researchers or to a community of diabetes investigators.
Andrzej Krolewski, professor of medicine at Joslin Diabetes and Beth Israel Deconess, received the 2014 Kelly West Award in Epidemiology. This award recognizes Krolewski's triumphs in diabetes epidemiology and is given annually to an individual who has made significant contributions to the field. Krolewski will also deliver the lecture, "Time to Retire 'Microalbuminuria': Early, Progressive Renal Decline is the New Paradigm."
Katie Weinger, associate professor of psychiatry at Beth Israel Deaconess, received the 2014 Outstanding Diabetes Educator Award, which is bestowed to a health professional who makes exceptional educational efforts in the field of diabetes and demonstrates significant contributions to the understanding of diabetes education. Weinger will also present the lecture, "Six Impossible Things Before Breakfast:  Examining Diabetes Self-care" at the ADA Scientific Sessions.
The annual Scientific Sessions, hosted by the ADA, is the world's largest diabetes meeting and brings together nearly 18,000 participants, with more than 14,000 clinicians and researchers from 118 countries. The five-day meeting showcases timely and significant advances in basic science and the prevention, diagnosis and treatment of diabetes.
---
Seven Harvard Medical School students have been awarded a 2014 Paul & Daisy Soros Fellowship for New Americans. Arnav Chhabra, Carlos Eduardo Estrada Alamo, George Karandinos, Daniel Kim, Azucena Ramos, Sana Raoof, and Winston Yan will receive a fellowship of up to $90,000 to cover tuition and stipends.
 
The HMS awardees were selected from a field of more than 1,200 applicants. The Paul and Daisy Soros Fellowships are awarded annually to the most accomplished and promising immigrants and children of immigrants in American graduate education.
 
Arnav Chhabra was born in India and moved to US at 15. He published his first paper on chemotherapy in high school before completing a BS at UT-Austin.  Chhabra is currently working on creating an on-chip model of the liver for noninvasive study of liver function.
 
Carlos Eduardo Estrada was born in Mexico and came to US at 5. He holds a BS from the University of Washington where he helped develop a novel HIV diagnostic system for the developing world. He is interested in health care delivery system reform.
 
George Karandinos is studying towards his PhD in medical anthropology and MD at HMS. Born in Alabama to Greek parents, George has a BA from UPenn. He is co-authoring a book on his experience living in the heart of Philadelphia's open-air heroin street-market examining the narcotics economy and its effect on public health.
 
Daniel Kim was born in California to Korean parents. He completed his BA at Harvard where he served as co-president of Harvard Red Cross and conducted research on skin cancer. Daniel is looking forward to a career involved in the fight against cancer.
 
Azucena Ramos is completing her MD at HMS, as well as her PhD in Biology at MIT. Born in California to Mexican parents, Azucena holds a BA from Smith College. She conducted hematopoiesis and cancer research at the Harvard Stem Cell Institute. Her goal is to impact scientific change while serving and empowering underprivileged communities.
 
Sana Raoof was born in Long Island to Indian parents. She has a BA from Harvard. An Intel International Science Fair winner, she was the youngest keynote speaker for the American Mathematical Society. Currently she is studying resistance mechanisms to targeted therapies for non-small cell lung cancer.
 
Winston Yan was born in Boston and raised in China and the US. He holds a BA from Harvard. Winston is developing molecular tools to probe circuits of the brain. He hopes to treat psychiatric and neurodegenerative diseases as a physician-scientist.
 
This program was established in 1997 by Paul & Daisy M. Soros of New York as a charitable trust, which now has a corpus of $75 million to support graduate study by New Americans - immigrants and children of immigrants.
---
Marcin Imielinski, an HMS clinical fellow in pathology at Mass General, was awarded the 2014 Burroughs Wellcome Fund Career Award for Medical Scientists for his research on reconstructing complex loci in lung adenocarcinoma with large-insert whole genome sequencing. The awards, announced in June 2014, provide funding to support early career scientists in basic biomedical research to bridge advanced postdoctoral training and the early years of faculty service.
Follow
HMS
Stay informed via email on the latest news, research, and media from Harvard Medical School.