News
Awards & Recognitions: June 2013
Four members of the Harvard Medical School faculty were recently elected to the National Academy of Sciences (NAS). They were among 84 new members and 21 foreign associates chosen from 14 countries in recognition of their distinguished and continuing achievements in original research.
Members include some of the world's most accomplished scientists, writers, scholars, artists and civic, corporate and philanthropic leaders. Scientists are elected into membership by their peers based upon their contributions to research.
The four HMS inductees include: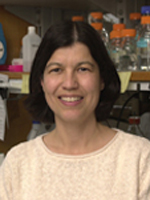 Mitzi Kuroda, professor of genetics. Kuroda's research focuses on Chromatin organization, non-coding RNAs and epigenetic gene regulation;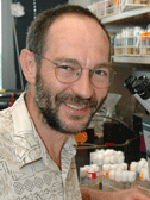 Norbert Perrimon, James Stillman Professor of Developmental Biology. Perrimon's research includes using the fruit fly, Drosophila, to understand the mechanisms by which cells and tissues communicate to coordinate the formation of specific structures during development and to maintain homeostasis;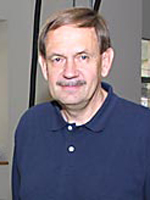 Gerhard Wagner, Elkan Rogers Blout Professor of Biological Chemistry and Molecular Pharmacology. Wagner's research is concerned with structures of proteins and protein complexes, as well as biomarker identification and measuring metabolite levels for characterizing and monitoring human disease;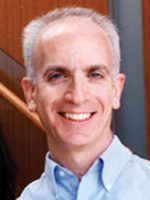 Fred Winston, John Emory Andrus Professor of Genetics. Winston's research focuses on understanding eukaryotic gene expression and chromatin structure by using the yeasts Saccharomyces cerevisiae and Schizosaccharomyces pombe.
---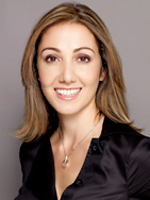 Pardis Sabeti, HMS assistant professor of immunology and infectious disease, has been selected as a 2013 National Geographic Emerging Explorer. National Geographic's Emerging Explorers Program recognizes and supports gifted and inspiring adventurers, scientists and innovators who are at the forefront of discovery, adventure and global problem solving while still early in their careers. A $10,000 award is given to each recipient to assist with their future research.
Sabeti explores medical and evolutionary genetics to better understand the origins of our acquired traits as well as to help prevent the spread of infectious diseases. She also uses algorithms that she has invented to help crack genetic codes in an effort to learn how infectious diseases adapt, spread and may one day be prevented.
Sabeti has characterized malaria's enormous genetic diversity, which allows it to rapidly adapt and evade treatment, in order to better understand its drug resistance, help eliminate disease epicenters, track its transmission and ultimately treat the disease with more effective drug strategies. Sabeti is also conducting research on the Lassa virus and shedding new light on typhoid.
Sabeti joins a roboticist, an astrobiologist, a glaciologist, a planetary geologist, an artist and an entrepreneur as one of 17 young professionals from around the world who have been selected as Emerging Explorers.
---
Two members of the Harvard Medical School faculty have been awarded the 2013 Wellcome Career Award for Medical Scientists. The award provides $700,000 over five-years to help physician scientists obtain a faculty position and continue their research.
The two HMS awardees are: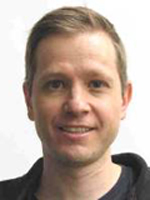 Andrew Eugene Hermann Elia, instructor in radiation oncology at Massachusetts General Hospital. The title of his project is "Proteomic Analysis of Ubiquitination and Protein Stability in the DNA Damage Response."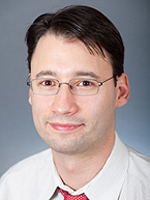 Alex Kentsis, instructor in pediatrics at Boston Children's Hospital. The title of his project is "Tumorigenesis by Endogenous DNA Transposons in Human Cancer."

The Burroughs Wellcome Fund is an independent private foundation that is dedicated to advancing the biomedical sciences by supporting research and other scientific and educational activities. Since its creation in 2006, the program has funded 72 researchers, 69 of whom are still conducting research.
---
Shekinah Elmore and David Duong are the two Harvard Medical School students honored this spring with Fulbright grants from the Fulbright U.S. Student Program.
Fulbright grant recipients are selected on the basis of academic or professional achievement, as well as demonstrated leadership potential in their fields. The academic fields include the social sciences, humanities and the sciences.
The Fulbright Program operates in more than 155 countries worldwide.  Sponsored by the U.S. government, it is one of the country's flagship international educational exchange programs, designed to increase mutual understanding between the people of the U.S. and other countries.
The Fulbright program provides fellowships for graduating college seniors, graduate students, young professionals and artists from the U.S., allowing study abroad for one academic year. It offers the opportunity to study, teach and conduct research, exchange ideas and contribute to solutions around shared international concerns.
---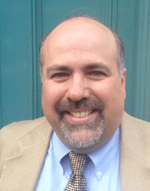 Rafael Campo, HMS associate professor of medicine at Beth Israel Deaconess Medical Center, recently received a Hippocrates Prize for Poetry and Medicine. The Hippocrates Prize winners where announced at the International Symposium on Poetry and Medicine in London on May 18, 2013.
The Hippocrates Prize is one of the most valuable international poetry prizes, with a yearly purse of £15000. For his first prize award Campo received £5000.
"The Fellowship of Postgraduate Medicine is delighted with the increasing success of the Hippocrates Open Awards in reaching out globally to poets, health professionals and the public," said Donald Singer, Hippocrates Prize co-founder and president of the Fellowship of Postgraduate Medicine, the major patron of the Hippocrates Initiative.
"This year's winner Rafael Campo eloquently shows the power of poetry to help both health professionals and patients to engage with and learn from each other under the most testing of medical and personal challenges".
The awards symposium considered themes including poetry as therapy to help in recovery from stroke, poetry in health professional training, the impact of illness on the poet, and the history of poetry and medicine.
---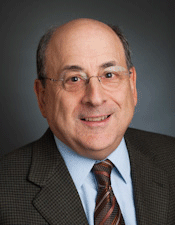 Stuart Orkin, David G. Nathan Professor of Pediatrics at Boston Children's Hospital, was one of 18 individuals recognized by the National Academy of Sciences for outstanding scientific achievements in a wide range of fields spanning the physical, biological, and social sciences.
Orkin was awarded the Jessie Stevenson Kovalenko Medal for important contributions to the medical sciences for his pioneering achievements in defining the molecular basis of blood disorders and the mechanisms governing the development of blood stem cells and individual blood lineages. His work has significantly advanced the understanding of human hematologic diseases and revealed new strategies to prevent and manage these disorders.
The award, which consists of a medal and a prize of $25,000, was established through the Jessie Stevenson Kovalenko Fund.
---
GRANTS
Boston Children's Hospital and Harvard Medical School announced they have received approximately $9 million in grants from The Massachusetts Life Sciences Center. The funds are being allocated to Boston Children's Hospital and HMS in order to renovate their research labs.
HMS received a $5 million grant that will be used to create a Laboratory of Systems Pharmacology that will serve as a multidisciplinary incubator to provide better clinical trial information in the drug development process.
A $4 million grant was also awarded to Boston Children's Hospital to help establish the Children's Center for Cell Therapy and to support lab renovations that will allow additional cell culturing facilities. It will also help to create a robotics area designed to perform highly specialized chemical screening on stem cells.
In total, the center announced more than $9.35 million in grants to support life-sciences-related capital projects in the Greater Boston area.
Through the center, Massachusetts is investing $1 billion over a 10-year period to support the growth of the state's life sciences industries. These investments are being made under the Massachusetts Life Sciences Initiative, placed into law by Gov. Deval Patrick in 2008.
Follow
HMS
Stay informed via email on the latest news, research, and media from Harvard Medical School.