News
Awards & Recognitions: July 2013
The Boston Preservation Alliance has recognized Harvard Medical School's Gordon Hall Window Restoration Project with a 2013 Boston Preservation Achievement Award. 
Gordon Hall is the iconic edifice that defines the Harvard Medical School quadrangle, which were both designed by Shepley Bulfinch in 1904.  The Alliance said restoration of the windows and the exterior of the landmark building returned Gordon Hall to the elegance and clarity of its original architectural form, injecting a lasting historic presence into a vibrant modern hub of science, medical discovery, patient care and education.
The restoration returned significant details of the building's historic exterior while improving energy performance, improving occupant comfort and elevating life safety, the organization said.  The work included devising strategies to reduce air infiltration and improve energy efficiency by restoring or replacing all of Gordon Hall's 100 windows, which include six different types, ranging in scale from multi-story "Union Jack" windows with distinctive Roman patterns, to double-hung sashes.
Executive Dean for Administration, Richard Mills, was instrumental in supporting the project. Richard Shea, associate dean for campus planning and facilities, Kevin Connors, director of engineering and construction, and John Scully, project manager, were part of the team that worked with the Boston Preservation Alliance, along with Kim David Markert from Shepley Bulfinch. Lawrence Sturdivant was the construction manager on the project. The restoration was undertaken by Shawmut Design and Construction and lead by Carl Jay, Shawmut's director of historic preservation.
The annual preservation awards celebrate people and projects that demonstrate a commitment to Boston's historic character, including the preservation of the city's architectural and cultural heritage. The 2013 Boston Preservation Achievement Awards will be presented at a ceremony in October.
---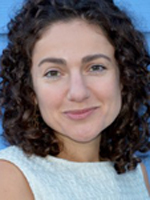 Jessica Meir, HMS assistant professor of anaesthesia, has been selected as one of eight members of NASA's 2013 Astronaut Candidate Class. Meir is a comparative physiologist who studies how different species are adapted to survive in extreme environments, specifically low-oxygen conditions.
Meir has studied emperor penguins and elephant seals in Antarctica, and currently studies how Weddell seals and bar-headed geese live in oxygen-depleted habitats at the Anesthesia Center for Critical Care Research at Massachusetts General Hospital. She has also fostered her love of space by previously studying at the Kennedy Space Center in Florida and the International Space University in Strasbourg, France.
For the next two years, Meir will be training at the Johnson Space Center in Houston, Texas in preparation for her flight into space. NASA Administrator Charles Bolden said these new astronaut candidates will help to lead the first human mission to an asteroid in the 2020s and then eventually to Mars.
---
Sigall Bell, HMS assistant professor of medicine, Alexander Green, HMS associate professor of medicine, and Jennifer Kesselheim, HMS assistant professor of pediatrics, have been named the recipients of the Arnold P. Gold Foundation Professorship Program.
The professorship honors and supports faculty members who embody the characteristics of a humanistic doctor and awards them with a three-year grant of $150,000 to support projects that further the Gold Foundation's mission and goals. During the three-year period, each recipient will complete a project that contributes to the knowledge about how to instill the habit of humanistic healthcare.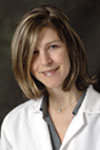 Bell's work looks at the effects of institutional culture and the customs that shape communication and moral decision-making in the clinical learning environment on patient safety and humanism.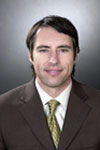 Green's work focuses on the "hidden curriculum," also known as the unofficial learning of both good and bad behaviors and attitudes that occur as students become socialized into organized medicine.  More specifically, Green will be conducting a first-of-its-kind study exploring this "hidden curriculum" as it relates to patients with limited English proficiency.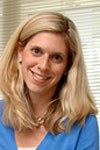 Kesselheim's work focuses on creating a novel curriculum to address a gap in the humanism training in pediatric fellowships. Her curriculum will also have applicability to other fellowship programs across a range of medical subspecialties.
The Gold Foundation is a non-profit organization dedicated to enhancing the doctor-patient relationship. The program's purpose is to promote the importance of humanistic medicine and the values of professionalism in medical education. The foundation defines the characteristics of a humanistic doctor as one who demonstrates respect for a patient's concerns and values while also providing compassionate consideration and care for a patient's both physical and emotional well-being.
---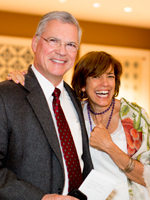 Nancy Rappaport, HMS associate professor of psychiatry, was awarded the Art of Healing Award from Cambridge Health Alliance (CHA). The Art of Healing Award is given to those who transcend boundaries, joyfully embrace humanity and profoundly inspire the healing of body and spirit.
Rappaport,  a child and adolescent psychiatrist and director of school-based mental health programs at CHA, oversees mental health services at CHA's four school-based health centers and treats children who suffer from anxiety, depression and other complex behavioral disorders.
She works closely with local schools to develop innovative strategies to help children with behavioral health issues and provides teachers with tools needed to help recognize children who need help and when to create a plan to help them. The numerous courses she has designed for teachers include psychopharmacology, adolescent development and instructional strategies for disruptive students.
The Massachusetts Attorney General's Office invited Rappaport to provide testimony on clinical perspectives on how to address bullying. Her research on school violence also drove the Boston City Council to hold a public hearing to explore mental health services in its school system.
Rappaport has published numerous articles in various peer-reviewed journals and also won the Boston Authors Club's 2010 Julia Ward Howe Prize for her book In Her Wake:  A Child Psychiatrist Explores the Mystery of Her Mother's Suicide.  Rappaport also received the American Academy of Child and Adolescent Psychiatry's Sidney Berman Award for the School-Based Study and Treatment of Learning Disorders and Mental Illness.
---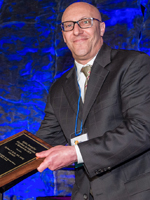 Stefanos Kales, HMS associate professor of medicine, was awarded the 2013 Kehoe Award for Excellence in Education and Research in Occupational and Environmental Medicine (OEM) from the American College of Occupational and Environmental Medicine. The lifetime achievement award recognizes an individual for their significant contributions to academic excellence or research in the disciplines of occupational medicine, environmental medicine and environmental health.
Kales was honored with the award for his significant contributions to OEM, including his role as a teacher and researcher to improving worker health as a preeminent authority in cardiopulmonary fitness and firefighting, as well as his contributions in OEM toxicology and occupational sleep medicine and his peer-reviewed publishing.
Kales is the division chief of OEM and medical director of employee and industrial medicine at Cambridge Health Alliance (CHA). He is also the director of the OEM Residency at Harvard School of Public Health (HSPH), where he has developed new approaches to train residents in health and productivity and disability prevention.
---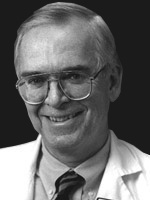 J. Thomas Lamont, HMS Charlotte F. and Irving W. Rabb Professor of Medicine and chief of gastroenterology at Beth Israel Deaconess Medical Center, has been awarded the Distinguished Mentor Award from the American Gastroenterological Association (AGA) for his achievements as a mentor.
Lamont was recognized for his excellence and leadership in clinical care, teaching and research and is credited with mentoring current leaders in hepatology, esophageal disease, colon cancer, gastrointestinal infectious diseases and gastrointestinal endoscopy. He provides support to medical students, interns, residents and fellowship trainees.
Lamont has served as councillor-at-large on the AGA Governing Board as well as on many committees, including the Finance and Audit Committees.
---
The Medical Heritage Library has received the Best Online Resource Award for 2013 from the Archivists and Librarians in the History of the Health Sciences (ALHHS). 
The Medical Heritage Library (MHL) is a collaborative effort among several different university libraries that has digitized tens of thousands of medical texts from as far back as the early 1500s, 800,000 of which come from the Center for the History of Medicine at the Countway Library of Medicine. The MHL provides online availability to this large collection of rare texts free-of-charge.
The ALHHS was established for educational purposes to serve the professional interests of librarians, archivists and other specialists engaged in the librarianship of the history of the health sciences.
---
The HMS Excellence in Mentoring Awards honor faculty members who have made significant contributions to the development of HMS and HSDM faculty, trainees and students. The 2012-2013 Excellence in Mentoring Award winners include:
Young Mentor Award
Ingrid Bassett, assistant professor of medicine
Peter Bex, associate professor of ophthalmology
Benjamin Ebert, associate professor of medicine
Winston Kuo, assistant professor of oral and developmental biology
Galit Lahav, associate professor of systems biology
Samuel Lin, assistant professor of surgery
Biju Parekkadan, assistant professor of surgery
Duane Pinto, associate professor of medicine
Ruth Ann Vleugels, assistant professor of dermatology
 
A. Clifford Barger Excellence in Mentoring Award
Mercedes Becerra, associate professor of global health and social medicine
Timothy Ferris, associate professor of medicine
Marian Hannan, associate professor of medicine
Sharon Inouye, professor of medicine
Harald Paganetti, professor of radiation oncology
Jose Ricardo Romero, assistant professor of medicine
 
William Silen Lifetime Achievement in Mentoring Award
Joseph Avruch, professor of medicine
Bruce Ryan Bistrian, professor of medicine
David Clapham, Aldo R. Castaneda Professor of Cardiovascular Research
Russell Phillips, William Applebaum Professor of Medicine
Jane Weeks, professor of medicine
---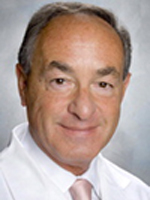 S. Ted Treves, HMS professor of radiology, received the Georg Charles de Hevesy Nuclear Pioneer Award from the Society of Nuclear Medicine and Molecular Imaging (SNMMI) for his contributions to nuclear medicine. SNMMI is an international scientific and medical organization dedicated to raising public awareness about nuclear medicine and molecular imaging.
Every year, SNMMI presents the Georg Charles de Hevesy Nuclear Medicine Pioneer Award to an individual for his or her outstanding contributions to the field of nuclear medicine. Treves' research focuses on the development and evaluation of diagnostic radionuclide methods, with emphasis in physiologic evaluation and pediatric applications. He has recently been investigating the application of new technologies in order to optimize imaging and reduce the radiation dose to children undergoing nuclear medicine procedures.
Treves founded the first division of nuclear medicine at Boston Children's Hospital and served at its chief for over 40 years. He is a founding member of the Joint Program in Nuclear Medicine and has served as director of its Residency Training Program. Treves also founded the first Boston Children's Hospital Small Animal Imaging Laboratory (SAIL).
Treves has been awarded multiple honors for his contributions to nuclear medicine. He is the recipient of the SNMMI George V. Taplin Award, the SNMMI New England Chapter Holman-Kaplan Lectureship Award and the first SNMMI Pediatric Imaging Council Conway-Treves Senior Investigator Award, which is named in his honor. He also was named Mentor of the Year from the American College of Nuclear Medicine.
---
The HMS 2013 Dean's Community Service Award is given to honor individuals at HMS and HSDM who have made outstanding personal contributions to the local, national or international community. HMS contributes $1,000 to the organization that each Community Service Award recipient has worked to support. There have been 92 awardees to date who include 37 faculty members, 10 of whom have earned Lifetime Achievement awards, 20 trainees, 19 students and16 staff members. The 2013 Community Service winners include:
Lifetime Achievement Award
Nancy Oriol, HMS dean for students and associate professor of anaesthesia, The Family Van
Faculty
Yvonne Gomez-Carrion, assistant professor of obstetrics, gynecology and reproductive biology, Concerned Black Men of Massachusetts
Thanh-Nga Tran, MD, instructor in dermatology, Vietnam Vascular Anomalies Center
Trainee
Cheri Blauwe, clinical fellow in physical medicine and rehabilitation, Spaulding Adaptive Sports Centers
Student
Benjamin Robbins, HMS 2014, SALAMA: Tanzania
Staff
Amanda Nichols, staff assistant III, systems biology, The National MS Society
Philip Snell, research assistant III protein engineering, PEER Servants
---
Five members of the Harvard Medical School faculty have been awarded the Harvard Medical School Academy Fellowship in Medical Education for the 2013-2014 academic year. This endowed program seeks to enhance and develop the fellows' analytical skills as medical education researchers as well as their teaching skills as medical educators. 
The faculty members are selected based on whether the proposed projects will contribute to the education of HMS students through curriculum innovation, outcomes assessment, faculty development or enrichment opportunities. Each selected Academy Fellow completes a fellowship project over the course of the academic year.
"Each of the fellows' projects has the potential to make a real impact on the continuous improvement of teaching and learning at HMS and our affiliated hospitals," said Edward Hundert, director of the HMS Academy Center for Teaching and Learning and senior lecturer in medical ethics in the Department of Global Health and Social Medicine.
The 2013-2014 Academy Fellows in Medical Education include:
Curtis Prout Fellows of the Academy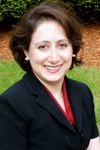 Argyro Caminis
Instructor in Psychiatry  
Department of Psychiatry
McLean Hospital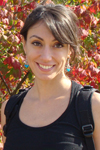 Valeria Pazo
Instructor in Medicine
Department of Medicine
Brigham and Women's Hospital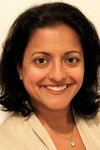 Yamini Saravanan
Instructor in Medicine
Department of Medicine
Cambridge Health Alliance
Morgan-Zinsser Fellows of the Academy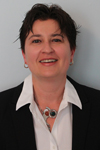 Vanesa Bijol
Instructor in Pathology  
Department of Pathology
Brigham and Women's Hospital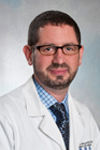 Joshua Rempell
Instructor in Medicine  
Department of Emergency Medicine
Brigham and Women's Hospital
Academy Fellowships are made possible through contributions to the Morgan-Zinsser, Curtis Prout, and Susan and James Jackson Academy Fellowship Funds.
---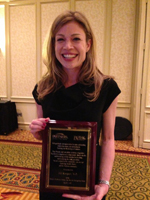 Jill Kasper, HMS instructor in pediatrics at Cambridge Health Alliance (CHA), received the 2013 Primary Care Award for Teaching and Mentoring, presented by Partners HealthCare. The award recognizes those committed to mentoring the next generation of primary care clinicians, specifically younger clinicians, as they progress along their career paths.
Kasper's accomplishments include her role with the HMS Cambridge Integrated Clerkship, where she has served as a preceptor, site coordinator, and pediatric liaison. Kasper was a fellow in medical education at Mount Auburn Hospital in Cambridge and also received the Medical Student Teaching Award from Mass General Hospital for Children.
Partners HealthCare is a non-profit organization with an integrated health care system that provides patients with primary care and specialty physicians, community hospitals, the two founding academic medical centers, specialty facilities, community health centers and other health-related entities.
---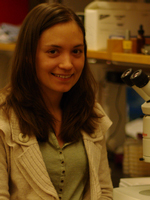 Sara Beese-Sims, HMS postdoctoral research fellow, has been selected by the Genetics Society of America (GSA) as a recipient of the fall 2013 DeLill Nasser Award for Professional Development in Genetics. Beese-Sims will be focusing on her research entitled Epigenetics: Mechanisms and Implications.
The award provides a $1,000 travel grant for selected researchers to attend any national or international meeting, conference or laboratory course that will enhance their career.
Nearly 100 graduate students and postdoctoral researchers have received similar funding to help further their career goals and enhance their education through travel. The program is supported by GSA and by charitable donations from members of the genetics community. GSA selects graduate students and postdoctoral researchers to receive DeLill Nasser Awards twice a year. GSA established the award in 2001 to honor DeLill Nasser, for whom the award is named.
---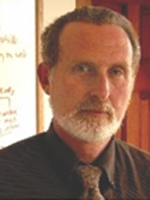 H. Stephen Leff, HMS associate clinical professor of psychology at Cambridge Health Alliance, has received the Carl Taube Award from the American Public Health Association. The award is given to scholars who have made important contributions to the mental health field.
Leff's work focuses on resource allocation and planning models for state and local mental health agencies, needs assessment, the measurement of cultural competency, fidelity, workforce development and evidence-based practices.
In 1990, the award was named after Carl Taube, a long-time staff member of the NIMH, as a way to honor the many contributions he made to mental health policy and research.
Follow
HMS
Stay informed via email on the latest news, research, and media from Harvard Medical School.