News
Awards & Recognitions: April 2013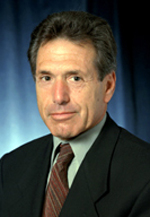 Mark Josephson, Herman Dana Professor of Medicine at Harvard Medical School and chief of cardiovascular medicine at the CardioVascular Institute at Beth Israel Deaconess Medical Center, will receive the American Heart Association's prestigious Paul Dudley White Award at its annual gala, the AHA Heart Ball on April 27.
The award is given annually to a Massachusetts medical professional physician who has made a distinguished contribution to the American Heart Association's mission. Josephson is credited with transforming the field of cardiac electrophysiology from a scientific idea to a diagnostic and therapeutic tool for the management of arrhythmias. His research into the physiologic basis of these conditions has led to revolutionary achievements in their diagnosis and treatment.
Josephson wrote the definitive textbook on the practice of electrophysiology, now in its fourth edition. Since 1982, he has co-taught a seminal bi-yearly seminar on the interpretation of complex arrhythmias. The course has been attended by nearly 6,000 physicians, including 85 percent of electrophysiologists in the United States, for whom it is considered a rite of passage.
Josephson is the author of 444 original articles in peer-reviewed scientific publications and is the author of more than 200 chapters, reviews and editorials.
 
---
Deepak Bhatt, HMS professor of medicine at VA Boston Healthcare System and  Brigham and Women's Hospital, was appointed to the VA Cardiology Field Advisory Committee, Veteran Administration's highest advisory committee for cardiovascular specialty care.
---

Kilmer McCully, HMS associate clinical professor of pathology at VA Boston Healthcare System and Brigham and Women's Hospital, was elected as vice president and president-elect of the Association of Clinical Scientists.
 
---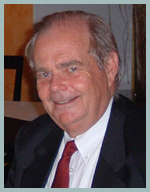 Robert McCarley, HMS professor of psychiatry and head of the Department of Psychiatry at VA Boston Healthcare System, is the recipient of the Sleep Research Society's Mary Carskadon Outstanding Educator Award for 2013. This high honor is given to those who display exceptional work as a mentor, teacher or public educator in disseminating basic or clinical sleep and circadian research.
---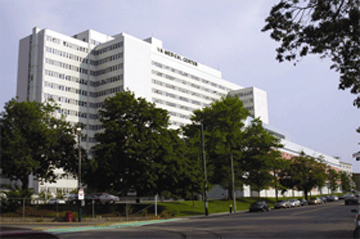 The American Society of Health-System Pharmacists (ASHP) Research and Education Foundation recently announced that VA Boston Healthcare System's (VA BHS) Pharmacological Intervention in Late Life (PILL) program
is the recipient of the 2012 Award for Excellence in Medication-Use Safety. This award, sponsored by the Cardinal Health Foundation, is the only national honor that recognizes a pharmacist-led multidisciplinary team for implementing significant institution-wide improvements in medication safety. 
VA BHS's PILL program was developed for and is aimed at older people to ensure a safe and healthy transition from hospital to home and to instill confidence in Veteran's/caregiver's handling of multiple medications.  Following discharge from the hospital, a pharmacist contacts the Veteran/caregiver and reviews medicines. The PILL pharmacist acts as a failsafe for those at highest risk for medication problems by reviewing the new and sometimes more complex medication list and identifying geriatric-specific medication concerns. If there are medication concerns, the PILL pharmacist will follow up with the Veteran's primary care or specialty doctor.
---
The annual Dana-Farber Cancer Institute Clinical Excellence awards recognize members of the clinical faculty. The awards presented rotate, with three of the five awards given annually. This year marks the third annual presentation of the awards, with three HMS faculty members being recognized for their outstanding contributions. The award recipients are:
Ann LaCasce, HMS assistant professor of medicine and director of the Dana-Farber/Partners CancerCare Hematology-Medical Oncology Fellowship Program, received the Institutional Citizenship Award, given to a DFCI clinician who gives their time to the betterment of the institution through committee work, outreach, and other activities.
Christopher Weldon, HMS assistant professor of surgery at Boston Children's Hospital, received the Bridging Boundaries Award, presented to a clinician in a subspecialty who is dedicated to oncology and particularly skilled in interacting with other disciplines.
Jennifer Bellon, HMS Kathy J. Selvaggi, MD, MS Psychosocial Oncology and Palliative Care Senior Physician, assistant professor of radiation oncology, and Dana-Farber director of the Inpatient Palliative Care Unit, received the Exemplary Care Award, which recognizes a clinician who gives her heart and soul to patient care. Read more here.
The two awards not given this year were the Clinical Mentoring Award and the Innovation Award. The awards were presented during a brunch at the Museum of Science hosted by clinical faculty chairs Lisa Diller, HMS professor of pediatrics at Dana-Farber and Boston Children's, and Erica Mayer, HMS assistant professor of medicine at Dana-Farber and Brigham and Women's
 
---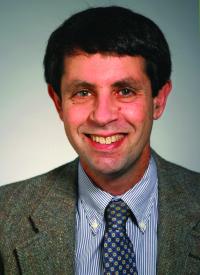 Roger Weiss, HMS professor of psychiatry and chief of the Division of Alcohol and Drug Abuse at McLean Hospital, was recently awarded the "Dan Anderson Research Award" by Hazelden's Butler Center for Research. This award honors a single published article by a researcher who has advanced the scientific knowledge of addiction treatment and recovery.
Weiss earned the award for his study "Adjunctive Counseling During Brief and Extended Buprenorphine-Naloxone Treatment for Prescription Opioid Dependence," published in 2011 in the Archives of General Psychiatry. The study examined the effectiveness of long-term buprenorphine maintenance accompanied by adjunctive counseling in the treatment of prescription opioid drug dependence.
Weiss will accept the award and a $2,000 honorarium from Hazelden later this year. The award is named for the late Dan Anderson, a former president of Hazelden and one of the major architects of the Minnesota Model, an interdisciplinary approach to addiction treatment that has been implemented worldwide.
---
Mark Andermann, HMS assistant professor of medicine at Beth Israel Deaconess Medical Center, has received a three-year, $300,000 award from the Smith Family Awards Program for Excellence in Biomedical Research. Andermann's research focuses on brain networks underlying hunger. He is one of four recipients of the award.
Using novel tools to visualize and manipulate brain activity in mice, Andermann, an investigator in the Division of Endocrinology, Diabetes and Metabolism at Beth Israel Deaconess Medical Center, is conducting a series of experiments to examine specific neuronal pathways that control hunger and attention.
Andermann's work to understand the neurocircuitry underlying hunger and eating behaviors may provide an essential step toward eventually developing targeted therapies to help treat and manage the obesity epidemic.
The awards program was created in 1991 by the Richard and Susan Smith Family Foundation to help launch the careers of newly independent biomedical researchers in Massachusetts, with the aim of achieving medical breakthroughs.
---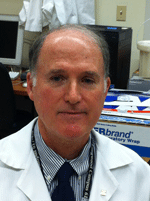 James Mier, HMS associate professor of medicine at Beth Israel Deaconess Medical Center, has been awarded an AACR-Kure It Grant for Kidney Cancer Research from the American Association for Cancer Research (AACR) and the nonprofit organization Kure It. The $250,000 award will be presented to Mier on April 9, during the 2013 AACR Annual Meeting in Washington, DC.
An investigator in the Division of Hematology/Oncology and Director of Basic Research for the Biologic Therapy Program at Beth Israel Deaconess, Mier's research focuses on tumor angiogenesis in renal cell carcinomas and an understanding of how and why renal cell carcinomas develop resistance to VEGF (vascular endothelial growth factor) inhibitors.
The new AACR-Kure It grant will support Mier's preclinical work developing a way to foil kidney cancer's survival strategy and prevent or delay resistance to VEGF inhibitor drugs. His laboratory will explore the mechanism by which HDM2 antagonists and VEGF-targeted drugs act together to block tumor angiogenesis and induce disease regression in renal cell carcinomas.
The AACR-Kure It grants provide support for innovative translational kidney cancer research designed to improve the survival and quality of life of patients with kidney cancer. Mier, also an investigator in the Dana-Farber/Harvard Cancer Center, is one of two recipients of the two-year grants.
---

Stephen Elledge, the Gregor Mendel Professor of Genetics and of Medicine at Harvard Medical School and Brigham and Women's Hospital, is one of five recipients of the 2013 Canada Gairdner International Awards.
Each recipient will receive a $100,000 prize and join an elite group of winners.
Elledge's work has led to the identification and characterization of a signal transduction pathway known as the DNA damage response. Read the full story.
---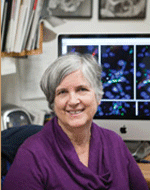 Susan Bonner-Weir, HMS professor of medicine and senior investigator in the Section on Islet Cell & Regenerative Biology at the Joslin Diabetes Center, has been named a Fellow of the American Association for the Advancement of Science (AAAS).
Election as an AAAS Fellow is an honor bestowed upon AAAS members by their peers and is awarded on the basis of their scientifically or socially distinguished efforts to advance science or its applications. Bonner-Weir is being honored for her major contributions in the areas of architecture and function of the islet, in vivo regulation of β-cell mass, and islet growth and differentiation.
According to George King, chief scientific officer at Joslin, "Dr. Bonner-Weir has provided landmark contributions to the understanding of the changes in pancreatic beta cells with diabetes. Her collegial reputation on collaboration is well known and has helped to propel this field greatly."
Formal presentation of the award will be made during the AAAS Fellows Forum at the 2013 AAAS Annual Meeting on September 16 in Boston.
Follow
HMS
Stay informed via email on the latest news, research, and media from Harvard Medical School.