News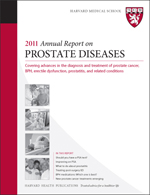 2011 Annual Report on Prostate Diseases
Harvard Health Publications
Prostate diseases are extremely common. Approximately 50 percent of men will experience prostatitis—inflammation of the prostate—during their lifetime, and prostate cancer ranks as the third deadliest cancer, though it is often easily treatable. These issues, along with other prostate-related health matters, are explored in-depth in the 2011 Annual Report on Prostate Diseases. Overseen by an advisory and editorial board of ten urology and oncology specialists, the report covers various diseases and available treatments. It also includes patient and physician interviews, information about recent breakthroughs in prostate research, and preventive measures.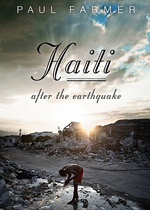 Haiti after the Earthquake
PublicAffairs Press
by Paul Farmer
The devastating earthquake that rocked Haiti in January 2010 killed hundreds of thousands of people and caused millions of dollars in damage. The earthquake initiated a support effort that brought together people and organizations from around the world. Paul Farmer, the Kolokotrones University Professor of Global Health and Social Medicine at Harvard, U.N. deputy special envoy for Haiti, was among those who traveled to Haiti to assist in the immediate aftermath. The co-founder of Partners in Health and head of the HMS Division of Global Health Equity, Farmer has spent more than 30 years working in countries such as Rwanda, Peru and Lesotho. Haiti After the Earthquake draws on Farmer's knowledge and experiences, offering both a first-hand account of the destruction and a historical analysis of Haiti's endemic poverty and structural challenges. Covering topics including the country's turbulent socio-political development, historical dependency on foreign aid and non-governmental organizations, and the international response to the earthquake, Farmer examines the fundamental causes of Haiti's struggles and ways the country might move forward. In addition to Farmer's perspective, Haiti after the Earthquake includes reflections from other individuals with ties to the country, including Haitian-American author Edwidge Danticat and Joia Mukherjee, HMS associate professor of medicine.
Follow
HMS
Stay informed via email on the latest news, research, and media from Harvard Medical School.