The Talks@12 series, sponsored by the HMS Office of Communications and External Relations, offers the entire community a chance to hear from the extraordinary researchers and educators who make HMS a world-class institution.
HMS staff, faculty and students are invited to attend these lunchtime talks on campus, while members of the public are invited to view via livestream.
For more information, please contact communications@hms.harvard.edu.
Upcoming Talks@12
Hollis L. Albright, MD '31 Symposium
Women and Addiction




From Science to Policy
Women and girls represent an increasing proportion of those with substance use disorders worldwide, yet it is only recently that women have been included in addiction research. Since then, studies have revealed critical differences in effective interventions between men and women. Shelly Greenfield will discuss the latest research and a gender-specific approach that optimizes prevention and recovery for women.
Wednesday, March 11
Noon – 1 p.m.
Joseph B. Martin Conference Center, 77 Ave. Louis Pasteur 
Speaker: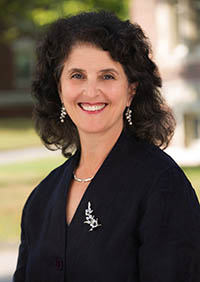 Shelly F. Greenfield, MD, MPH
Professor of Psychiatry
Harvard Medical School
Chief Academic Officer
Kristine M. Trustey Endowed Chair in Psychiatry
Chief, Division of Women's Mental Health
Director, Alcohol and Drug Abuse Clinical and Health Services Research Program
McLean Hospital