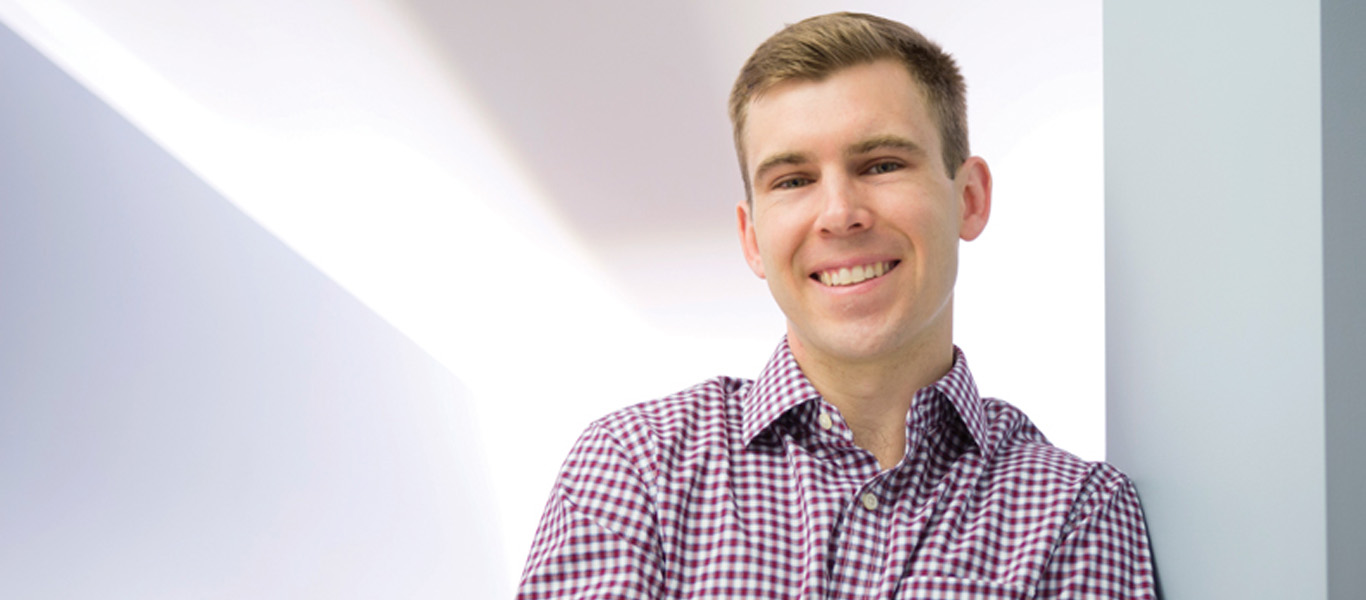 Albright award recipient eyes career as an orthopedic surgeon
Life lessons from family and patients and the influence of mentors figure prominently in the making of Derek Stenquist '16 as a physician and aspiring orthopedic surgeon.
Stenquist is the 2016 recipient of the Hollis L. Albright Scholar Award, which is presented annually to an outstanding medical or surgical student at HMS who is dedicated to surgery and patient care—areas in which Albright, a 1931 graduate of HMS and surgeon at Massachusetts General Hospital, excelled.
After college, Stenquist worked at Boston Children's Hospital, where he saw how technology could advance medical training and improve patient care. Later, in Zimbabwe, he worked with Grassroot Soccer, a nonprofit dedicated to preventing HIV transmission and to improving access to HIV testing and treatment.
Stenquist developed an interest in orthopedic surgery after watching how his father, a carpenter, struggled for twelve years with arthritis-induced pain in his knees before receiving two successful knee replacements.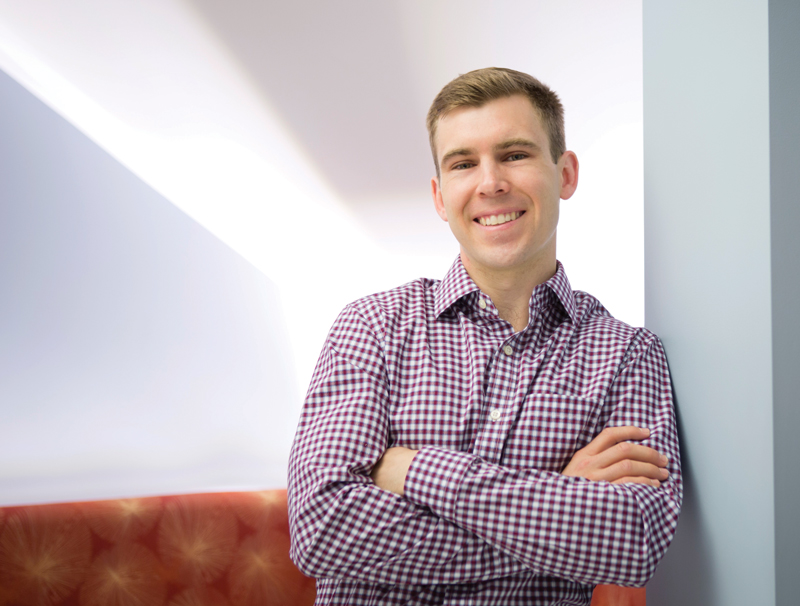 As a first-year medical student, Stenquist worked in the Dominican Republic with Operation Walk Boston, a nonprofit that performs free joint-replacement surgeries for underserved patients. Working with his mentor, Jeffrey Katz, an HMS professor of medicine at Brigham and Women's Hospital, he found that patients reported physical and psychological benefits after receiving the surgery. Their work also identified a need for better perioperative education for patients with limited health literacy.
"To fill that need," says Stenquist, "we developed a Spanish-language patient-education module, which launched in the Dominican Republic this year."
Stenquist says that he was especially proud to receive an award named in honor of a mentor who was a father because he personally drew so much inspiration for his work in medicine from his own parents.
He attributes his desire for a career in service to his mother, who instilled in her children a tremendous sense of gratitude for their blessings and a desire to give back to those less fortunate. Working with his father taught him how to quickly become proficient in the hands-on skills of carpentry. Throughout his career in orthopedic surgery, Stenquist hopes to reflect his father's work ethic, personal integrity, and dedication to his craft.
"I am so grateful to my parents for the values and life lessons they've taught me," says Stenquist.
The award Stenquist received was pressented during a symposium established by Albright's children, Nile and Tenley '61, to honor the memory of their father who, for more than sixty years, dedicated his life to surgery, patient care, and the students he mentored.
Stenquist is well on his way to following in Albright's footsteps: He has matched to Mass General in the Harvard Combined Orthopaedic Residency Program, a collaboration of HMS and four of its affiliated hospitals in Boston.
Image: John Soares