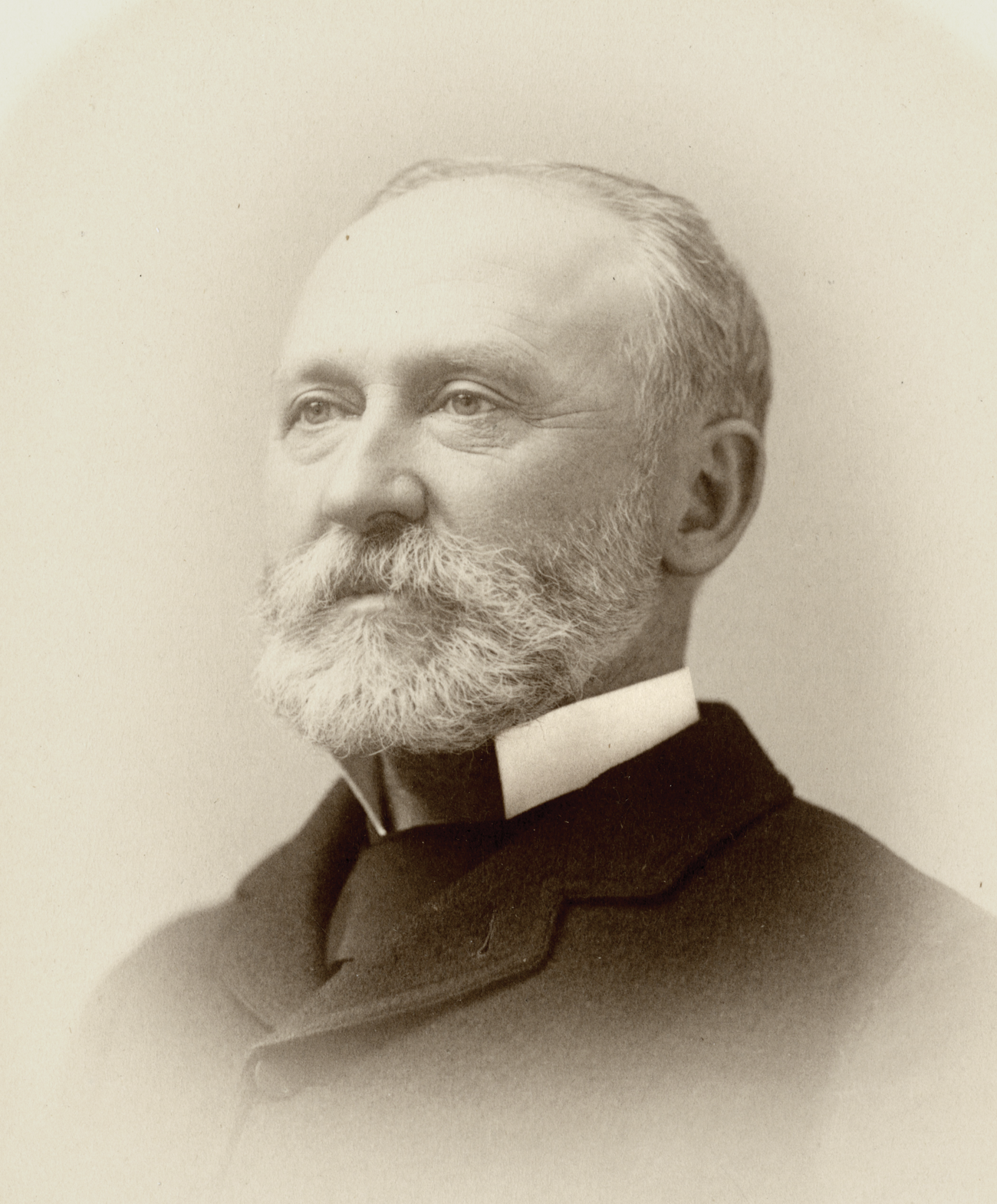 Skin
James Clarke White, MD 1856
BackStory
An 1887 book on skin diseases helps establish the field of dermatology in the United States
Memorial tributes to James Clarke White, MD 1856, follow a familiar formula: beloved colleague, influential Harvard citizen, and respected clinician. However, with White, the prose nearly matched the product, particularly within his specialty, dermatology.
In 1863, White taught the first HMS course on skin diseases. Starting in 1870, he headed Massachusetts General Hospital's first department of skin disease, holding the position for 33 years. By 1871, White was Harvard's, and this nation's, first professor of dermatology. At his death in 1916, his peers celebrated him as foremost among this country's dermatology pioneers.
It was White's wide personal and professional experience that made him such an able specialist, a depth of knowledge and skill perhaps most evident in his 1887 Dermatitis Venenata: An Account of the Action of External Irritants Upon the Skin. This first-of-its-kind compendium on the damaging effects on the skin of different vegetable, animal, mineral, and "not easily defined" matter drew from White's pursuits as a naturalist and a clinician.
Growing up in Belfast, Maine, White generated a small museum of local flora and fauna. In his undergraduate diary, he recorded the birds he shot and stuffed as the curator of ornithology for Harvard's Natural History Society. He was a long-time member of the Boston Society of Natural History and spent a decade as its comparative anatomy curator. In Dermatitis, White the naturalist is on full display, whether recounting his own experiences with poison ivy or the burning in the mouth produced by eating jack-in-the-pulpit tubers.
Dermatitis also highlighted White's deep knowledge of chemistry. In addition to exploring the damage wrought by substances like mercury, White examined irritants and affected areas chemically and microscopically. During his student years, he frequented the basement laboratory of Harvard Professor of Chemistry Josiah Parsons Cooke, and his research there eventually led to his 1856 Boylston Prize-winning essay, Analysis of Urinary Calculi in the Warren Museum, perhaps the earliest example of original research using the museum's holdings.
White's first Harvard appointment was not in medicine but in chemistry, as an instructor and later as an adjunct professor. He committed to dermatology full-time in 1871 and took his formative experience as a chemist with him, generously applying it throughout the pages of Dermatitis.
With Harvard University President Charles William Eliot, a fellow chemist, White helped lead a reform movement at HMS, successfully advocating for a three-year course of study, written rather than oral exams, and an emphasis on laboratory teaching. In an 1870 address on this reform, White extolled incoming HMS students: "You have entered, then, upon the study of a science always changing, to be ever new. … As long as the science of medicine progresses, you must advance with it." Not immune to his own advice, White published Dermatitis Venenata: A Supplemental List in 1903.    
 
Dominic Hall is curator of the Warren Anatomical Museum in the Center for the History of Medicine at the Francis A. Countway Library of Medicine.
Image: Warren Anatomical Museum, Center for the History of Medicine, Francis A. Countway Library of Medicine