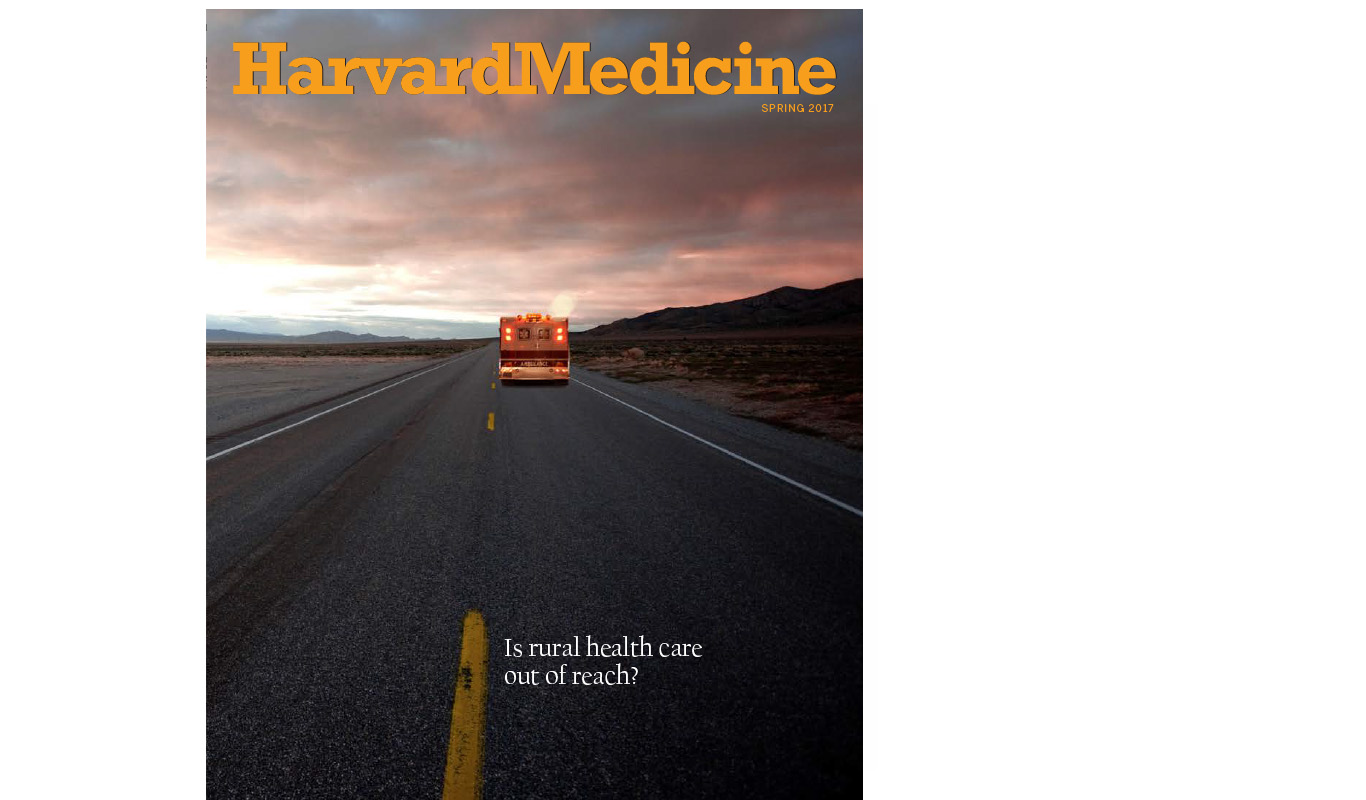 From theme to ideation to design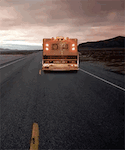 One of the early concepts that developed from our discussions of this issue's theme was how health care delivery was affected by the sheer physical limitations of transportation and access to remote areas. In the effort to communicate that point as powerfully as possible, we turned to images of landscape, of open spaces. After scouring some great images of various regions of the country, we settled on a photo of a stretch of Highway 93 in Nevada and combined it with an image of an in-transit ambulance to create a scene that conveys isolation, distance, and urgency.
Paul DiMattia is the design director for the HMS Office of Communications and External Relations.