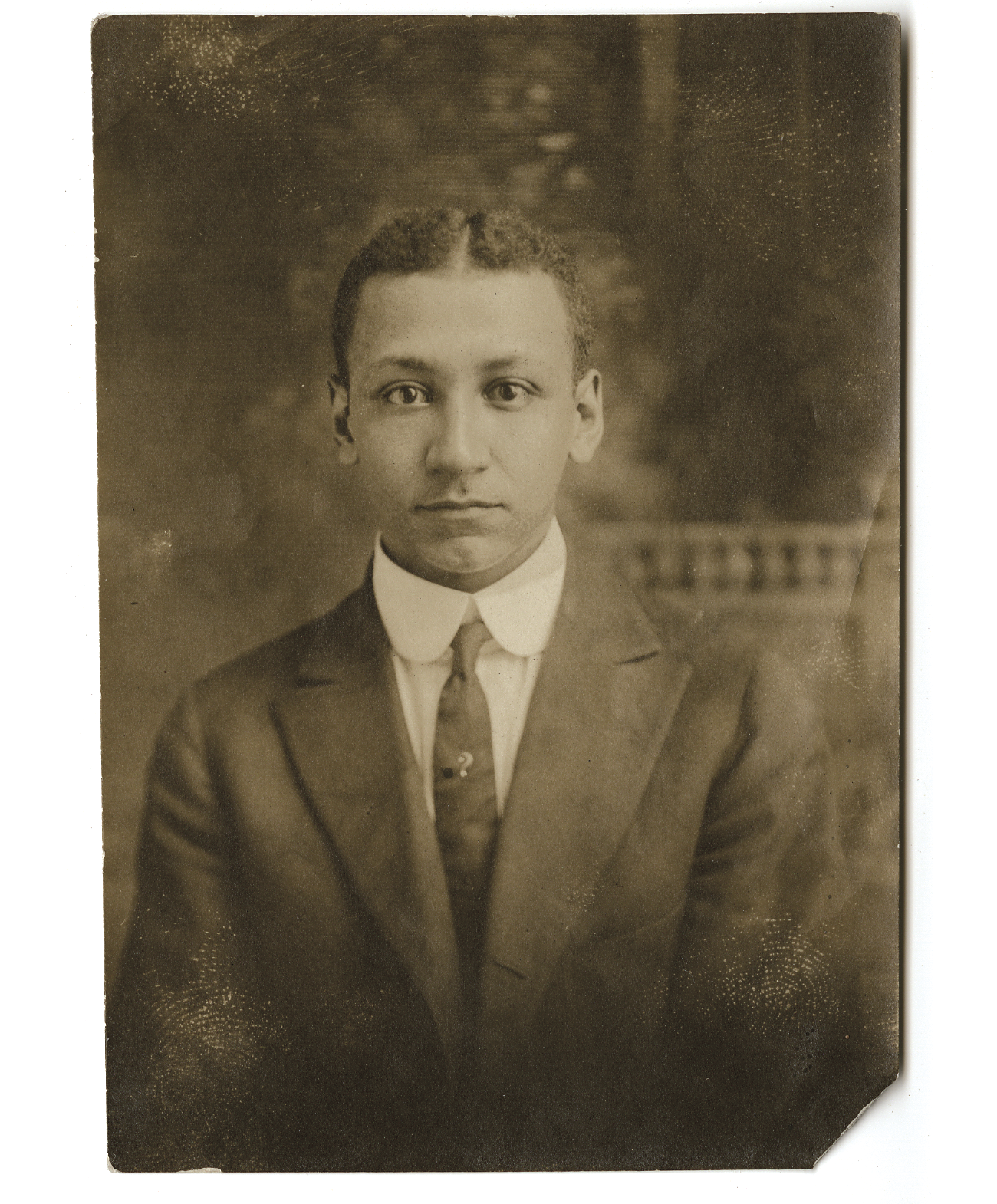 BackStory
A life as a physician, researcher, and administrator centered on challenging the inequities faced by Black people in the United States
2 min read
On an April evening in 1952, Louis T. Wright was the guest of honor at a dinner celebrating the unveiling of the Harlem Hospital library bearing his name. Wright, MD 1915, was being lauded by none other than former first lady Eleanor Roosevelt. As she addressed the more than one thousand attendees, Roo­­sevelt praised Wright for his relentless commitment to excellence in patient care and his unflagging fight against segregation.
Although naming the library for him might recognize these efforts, it could never begin to tell the full story of the rocky road Wright had traveled to get to that day.
Wright arrived in Boston in 1911 with his HMS acceptance in hand. But when the admissions office realized that he had not graduated from Clark University in neighboring Worcester, Massachusetts, but instead from Clark University in Atlanta, its members immediately questioned their decision. However, an interview with a leading professor at HMS removed all doubts. Wright was in—and graduated fourth in his class.
A vocal advocate for social justice, Wright missed three weeks of classes during his senior year so that he could join protests against the screening of the racist film The Birth of a Nation.
Blocked from an internship in Boston because of his skin color, Wright accepted one at Freedman's Hospital in Washington, D.C. While there, he proved that the Schick test for susceptibility to diphtheria worked with Black patients.
Wright's ability to innovate and conduct research continued during his tour of duty in France as part of the U.S. Army Medical Corps during World War I. There, he developed the first intradermal injection for smallpox, which lowered the risk of infection and increased the possibility of immunity compared with the traditional scratch method of inoculation.
After the war, Wright was the first Black surgeon on staff at Harlem Hospital and later was elected president of the hospital's medical board. He introduced policies that improved hospital administration, patient care, and staffing, and created a cancer center for the hospital. Wright also would be the first to test the antibiotic Aureomycin.
Just months after the library naming, Wright delivered what would be his last speech at an annual meeting of the National Association for the Advancement of Colored People, where he had served as a member of its board of directors since 1935. His "Report on the Health of the Negro" addressed five areas affecting the health of Black people in the United States: housing, education, employment, the discrimination that Black patients and professionals face when using or working in medical facilities, and the discrimination that Black students face when applying to medical schools.
Wright died in early October 1952.
Jessica Murphy is the public services librarian at the Francis A. Countway Library of Medicine.
Image: Harvard Medical Library, Francis A. Countway Library of Medicine