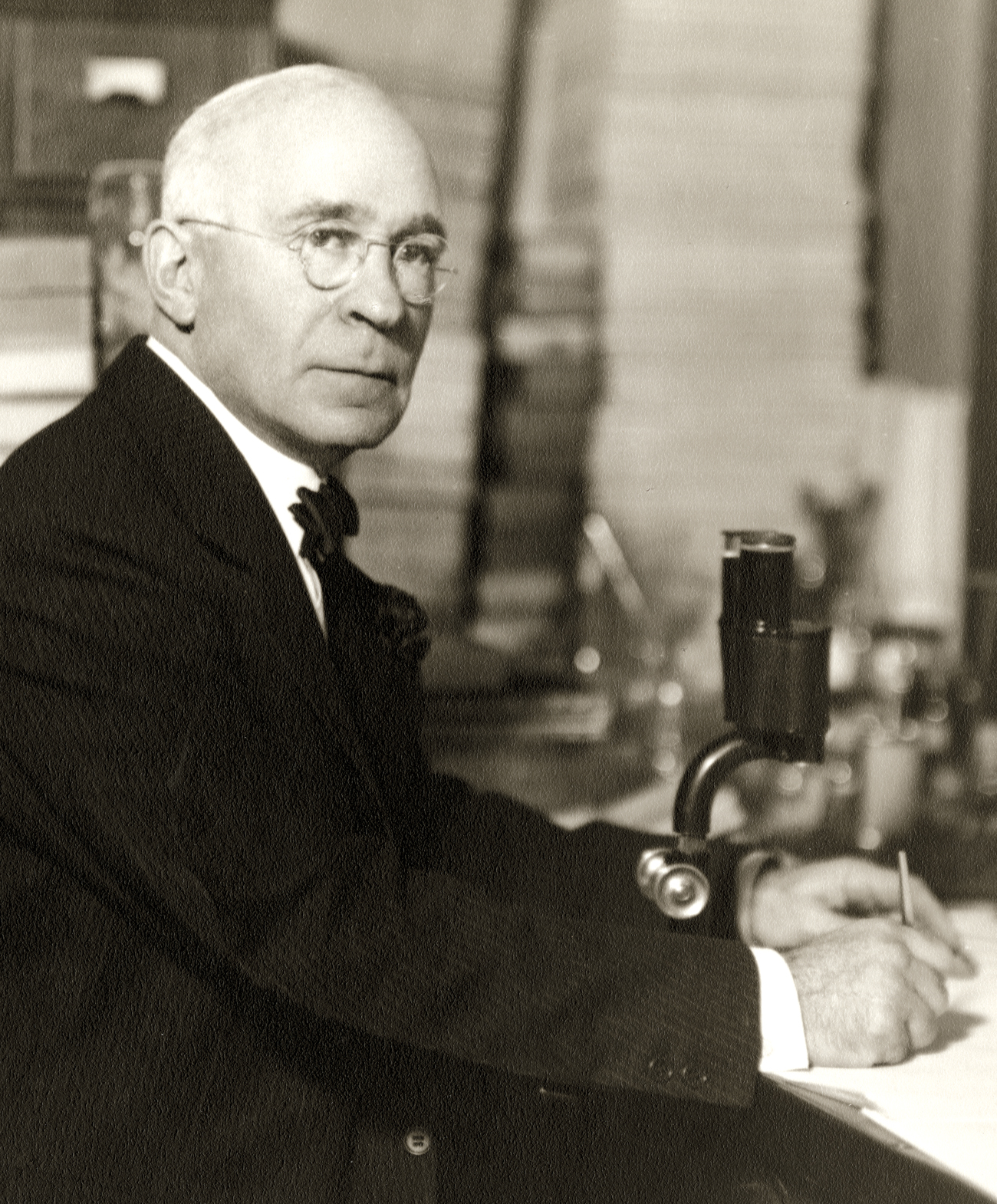 BackStory
An influenza outbreak at Camp Devens led to a research push to identify the causative agent
In late 1918, on orders from the American Surgeon General, pathologist and former dean of Johns Hopkins Medical School William Welch led a team to investigate the burgeoning influenza outbreak at the Camp Devens military base in Massachusetts. In the camp's autopsy room, Welch quickly recognized the gravity of this "new kind of infection or plague" and recruited S. Burt Wolbach, MD 1903, to continue the investigation. Wolbach, who was the Shattuck Professor of Pathological Anatomy at HMS and chief of pathology at Peter Bent Brigham Hospital, entered a base of 45,000 people and a 1,200-patient hospital that was handling more than 6,000 patients. Dead soldiers were "stacked about the morgue like cord wood" and bodies "were placed on the floor without any order or system." Of the spreading disease and its resulting pneumonia, one base physician wrote, "We eat it, live it, sleep it, and dream it, to say nothing of breathing it 16 hours a day."
Wolbach's autopsies revealed bodies that were overwhelmed. Patients' lungs presented a "kaleidoscopic" pathology, an appearance other physicians had likened to the tissue destruction from poison gas.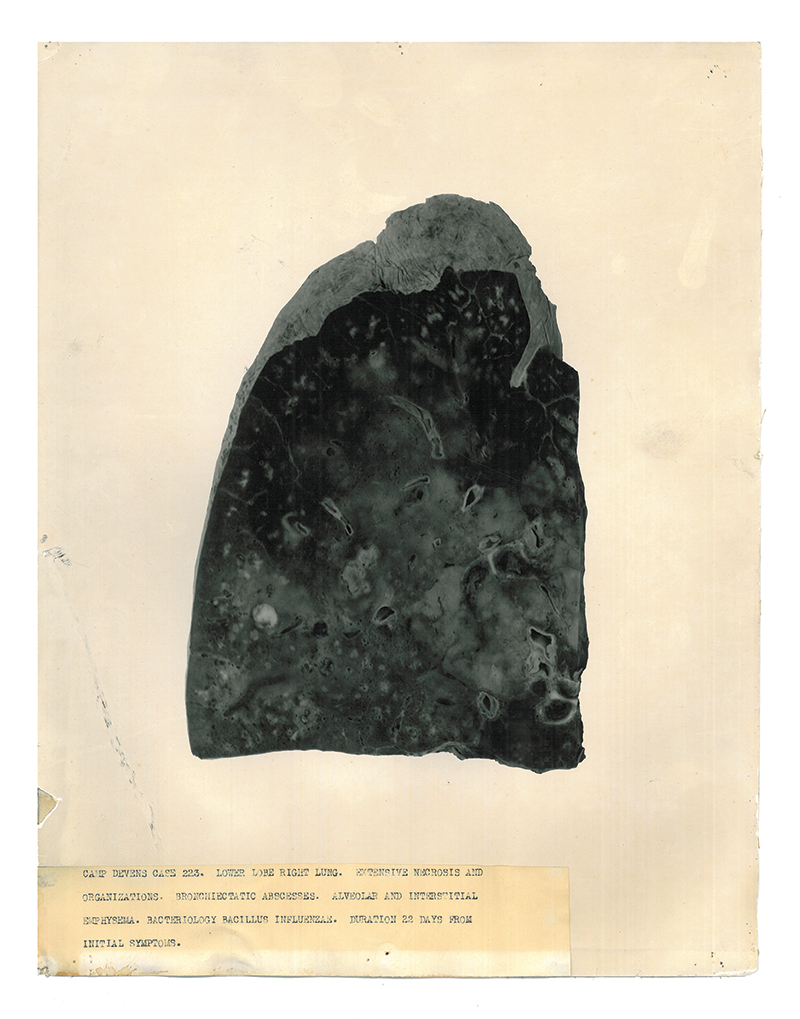 Wolbach published his preliminary findings in the April 1919 Johns Hopkins Hospital Bulletin. Of his twenty-eight recorded postmortems, he observed different disease presentations: one in which the sufferer was killed quickly, leaving lungs partially collapsed, lax, meaty in consistency, dark red in color, and "dripping wet" with fluid; and another where the patient battled the illness for ten days or more before succumbing, and whose lungs showed extensive bronchitis with bronchopneumonia and peribronchitis.
In 1923, with Channing Frothingham, MD 1906, Wolbach published a more complete analysis of the Devens autopsies in the Archives of Internal Medicine. His objective was to use the "excellent material" that he had collected, including lung tissue fixed in Kaiserling's fluid, to revisit Welch's original 1918 charge to further explore the flu's unsettled cause. At the time, the scientific debate was focused on whether or not the bacterium Bacillus influenzae was the primary culprit for the outbreak.
In the end, Wolbach could not determine the 1918-1919 flu's causative agent, but he did rule out Bacillus influenzae, believing it to be one of the prevalent secondary organisms, like "the pneumococcus and streptococcus," that proliferated after infection by the primary flu pathogen. This 1923 report proved to be Wolbach's last published analysis on the 1918-1919 flu, but he preserved his photographs of lung sections and the fixed tissue in the Warren Anatomical Museum for future explorations into the disease and to commemorate an event that so marked the physicians and medical scientists of his era.
Dominic Hall is curator of the Warren Anatomical Museum in the Center for the History of Medicine at the Francis A. Countway Library of Medicine.
Images: Warren Anatomical Museum, Center for the History of Medicine, Francis A. Countway Library of Medicine