Forget me not
Vaccination against the measles virus effectively prevents the disease and, according to an international team of researchers led by investigators at HMS, Brigham and Women's Hospital, and the Harvard T.H. Chan School of Public Health, also prevents impairment of immune memory. The research team found that infection by the measles virus wipes out 11 percent to 73 percent of the antibodies that "remember" past infections by other pathogens, making individuals newly vulnerable to a range of other infections—from herpesvirus to pneumonia. The findings underscore the importance of measles vaccination.
Mina MJ et al., Science, November 2019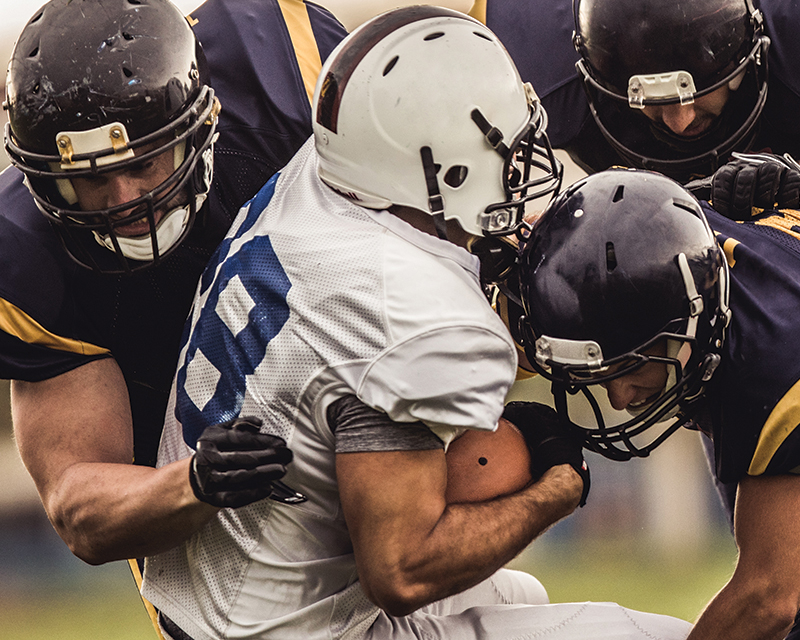 Football and Risk
The number of years a professional football player plays the game, as well as the position played, appear to be linked to greater long-term risk for serious cognitive problems such as confusion, memory deficits, and depression and anxiety, say researchers at HMS and the Harvard T.H. Chan School of Public Health. Based on a survey of nearly 3,500 former NFL players, conducted as part of the Football Players Health Study at Harvard University, the HMS and Harvard Chan School investigators found that players with careers of ten seasons or more were twice as likely to report severe cognitive problems compared with those who had played a single season.
Similarly, individuals who played as running backs, linebackers, and on special teams were found to have twice the risk for serious cognitive problems and a 50 percent greater risk for depression and anxiety compared with kickers, punters, and quarterbacks, players who reported the fewest symptoms of concussion.
Overall, nearly one in four players surveyed reported symptoms of anxiety and depression and nearly one in five reported symptoms of both conditions. Although career length influenced the risk for depression, with every five seasons boosting the risk by 9 percent, the number of years played was not linked to greater anxiety risk.
The researchers also found that the age at which an individual began playing organized football did not affect risk, but cautioned that this finding pertains only to former NFL players, not necessarily to the general population.
Roberts AL et al., The American Journal of Sports Medicine, August 2019
Images: NIBSC/Science Source (top); Skynesher/E+/Getty