A picture may be worth a thousand words, but we'd be happy with far fewer
Can you tell the story of these images (what is shown, who is in them, any other information about them)? The photo are in the collections of the Center for the History of Medicine at the Francis A. Countway Library of Medicine.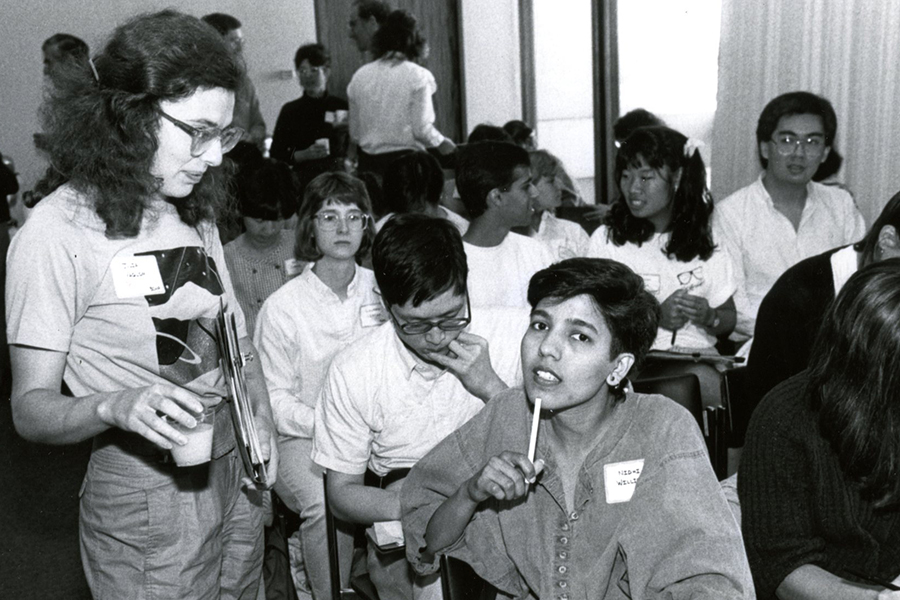 Information on photo 1 says it relates to the Division of Medical Sciences (perhaps a class?) and appeared in the former HMS newspaper, Focus, in September 1989. Information on photo 2 notes it was taken at the Women's Alumni Dinner in June 1994.
Images: Center for the History of Medicine, Francis A. Countway Library of Medicine