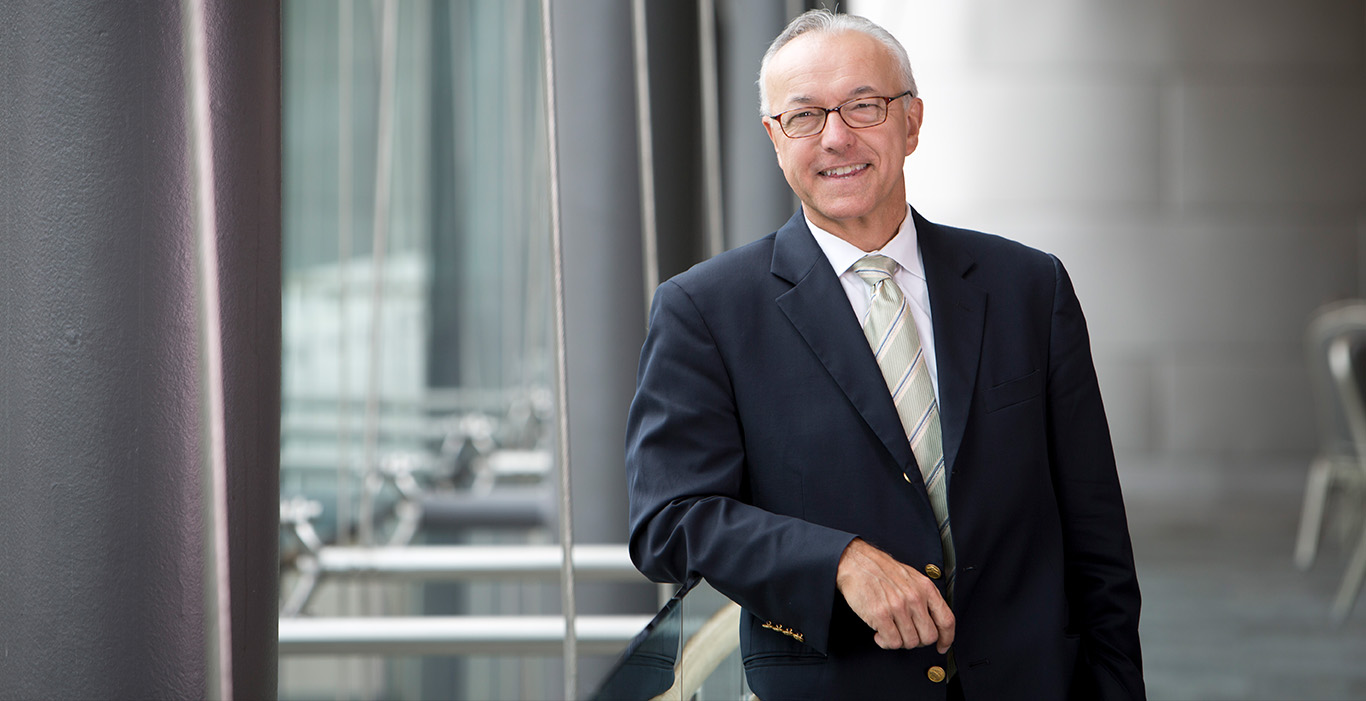 HMS alumnus named School's new dean
George Q. Daley '91 has been named the twenty-second Dean of the Faculty of Medicine, Harvard University. A longtime member of the HMS faculty and a researcher of note in the field of stem cell science and cancer biology, Daley officially begins his appointment on January 1, 2017.
In accepting the deanship, Daley said he was "humbled by the prospect of leading so talented a community with so essential a mission—a community whose dynamism, growing diversity, and shared concern for the well-being of others are a deep source of strength."
A graduate of Harvard College ('82) and HMS, with a PhD in biology from MIT, Daley currently serves as an HMS professor of biological chemistry and molecular pharmacology and as the School's Robert A. Stranahan Professor of Pediatrics. He also is the director of the Stem Cell Transplantation Program at Dana-Farber/Boston Children's Cancer and Blood Disorders Center.
In announcing Daley's appointment, Harvard President Drew Faust described him as "an eminent scientist, a dedicated educator, an adept bridge-builder, a compelling advocate for scientific discovery, and a person of remarkable leadership qualities and thoughtful judgement."
Harvard Provost Alan Garber  addressed some of the qualities that made Daley so suitable for his new role, "[Daley] is a remarkable scientist and an equally remarkable person, as humane and collegial as he is intelligent and accomplished."
Faust and Garber expressed particular thanks to the search advisory committee, a group that represented preclinical departments, the affiliated hospitals, and the University, saying that its members helped them "arrive at an excellent outcome."
In its Winter 2017 issue, Harvard Medicine magazine will talk with Dean Daley about his vision for the School.
Image: John Soares