Casey Kerrigan on designing shoes with gait in mind
HMS graduates pursue careers in a spectrum of fields. Rarely, however, do they become cobblers.
Casey Kerrigan, MD '87, was still a student at HMS when she realized that medicine didn't have a solid grasp on the mechanics of something as basic as walking. She became intrigued by gait. That fascination bloomed into a research interest when, following her presentation of a serious stroke case during her rotation at the VA Medical Center in West Roxbury, Martin Samuels, then an associate professor of neurology at Children's Hospital Boston, encouraged her to explore physical medicine for solutions to the problems she described in her patient's care options.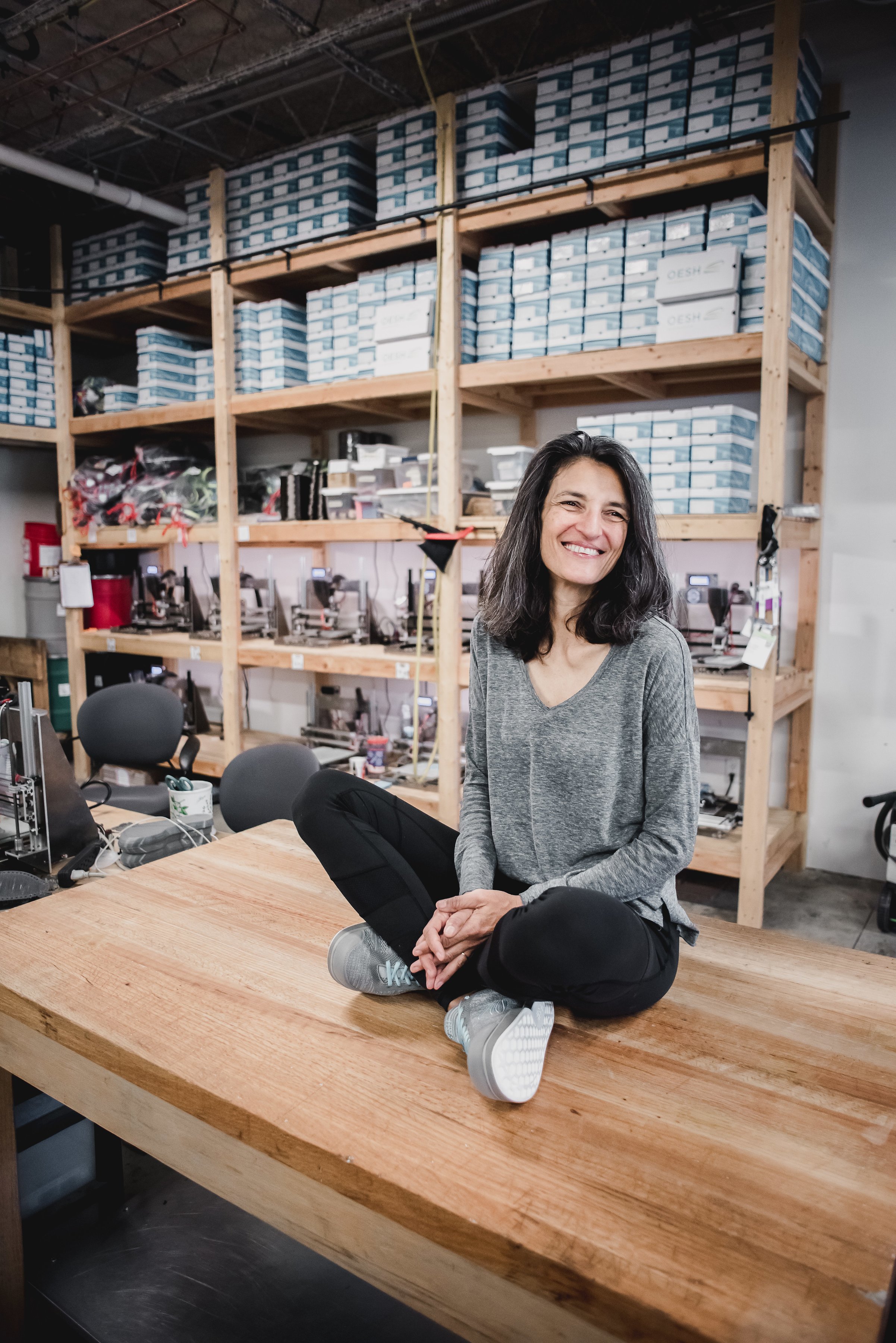 Kerrigan's subsequent research focused on knee osteoarthritis and gait mechanics, resulting in a landmark 1998 Lancet paper on the risks of wearing high heels. Her study was the first to suggest that wearing high heels alters the normal function of the ankle and causes torque in knee and hip joints, a twisting, she found, that contributes to the development of knee osteoarthritis. Osteoarthritis of the knee disproportionately affects women and is a leading cause of physical disability in older adults.
Kerrigan's interest in function then moved to form; she began developing concepts for low-impact footwear. Now, her company, OESH, manufactures "evidence-based footwear" that places less stress on joints to help reduce knee, hip, and foot pain. She was recently awarded a National Science Foundation phase 2 innovation grant to finish development of the specialized 3-D printing technology Kerrigan uses to manufacture the shoes. She has been designing shoes and sandals for women since 2011, and now designs for men as well.
During her first year at HMS, Kerrigan missed the one lecture on gait, an incongruity not lost on her.She says the biggest surprise of her career is that she isa cobbler. But, unlike the offspring in the adage about cobblers, her children do not go barefoot. But those three young women don't wear high heels, either.
Image: Leah O'Connell