An idea leads to an evolution in post-graduate education in the basic sciences
On a wintry Thursday morning, Taralyn Tan, PhD '16, woke before the crack of dawn to prepare for a packed day.
After showering, feeding two hungry cats, and sipping some coffee, she headed over to the Warren Alpert Building on the HMS campus, where she sat in on the Discipline of Neuroscience class, a new foundational class in the School's graduate Program in Neuroscience (PiN). For three hours, she watched and listened, gauging how the curriculum changes she'd helped implement were working with students and faculty. As that class was wrapping up, she raced to the Boston Children's Hospital-based lab of Maxwell Heiman, an HMS assistant professor of genetics. Tan, who has a part-time postdoctoral fellowship, spent a couple of hours in the lab, ensuring that her investigations of the sex-based differences in a subset of roundworm brain cells remained on track. Then she was off to Cambridge to lead a neurobiology tutorial for Harvard College undergraduates on how to read and write about scientific literature.
Twelve hours after that first sip of coffee, Tan went home—and settled in for a few hours of work developing materials for the PiN course website and mapping out the rest of her week.
"I have a bad habit of putting a lot of stuff on my plate," she says. "But I have only three years here, so I want to extract as much out of the time as I can."
Tan's full days reflect her unusual role: She's an HMS curriculum fellow, a "service in scholarship" role that, from all indications, exists only at HMS. Members of the School's current pool of ten fellows are PhDs in various fields, each fueled by a passion for improving education at the undergraduate or graduate level. The fellows are embedded for three years in different academic departments and tasked with using the latest pedagogical research to help revamp their department's curriculum. Tan works in the Department of Neurobiology.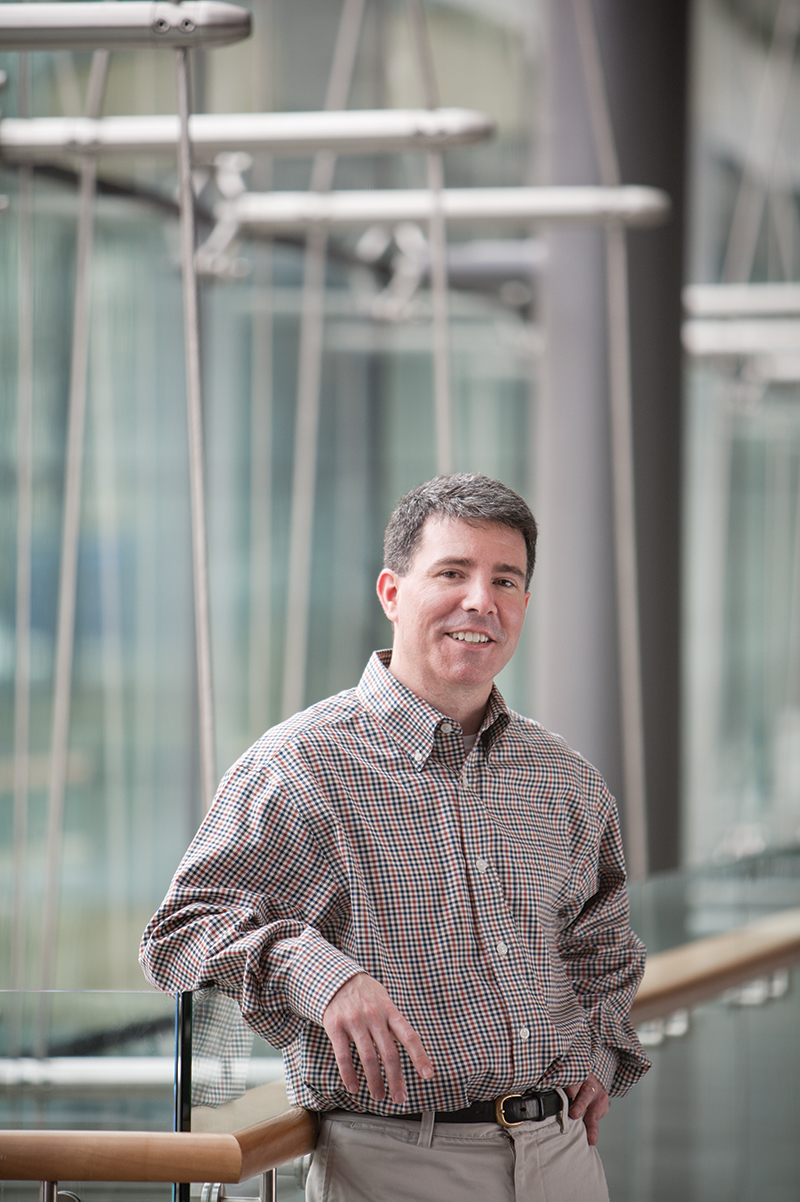 The hands-on arrangement benefits the departments and the fellows. Each department gets a curriculum that reflects current thinking on what students in that discipline need to know, presented in a manner that addresses how today's students learn. In turn, each fellow gains knowledge and experience in teaching and administration and in undertaking and publishing their own educational research. By providing the fellows with a structured career opportunity, the School not only maintains a progressive, innovative curriculum in basic research but also cultivates the next generation of scholar-scientists who will work in higher education and shape how science is taught far beyond the HMS Quad.
Problem-Solving Skills
The Curriculum Fellows Program got its start just over a decade ago, when Randall King, MD '97, the Harry C. McKenzie Professor of Cell Biology; David Van Vactor, an HMS professor of cell biology; and other colleagues in the School's Department of Cell Biology identified a problem facing graduate education. At research-intensive graduate and medical schools like HMS, basic and applied sciences are such a priority that faculty often have little time and few resources to devote to developing best practices in pedagogy. Although postdoctoral fellows are pivotal to pushing the boundaries of basic research in science, an equivalent impetus in science education or science education research is sometimes missing. The result: curricula lack a catalyst to spur innovation.
In 2007, as the incoming head of the PhD program in Biological and Biomedical Sciences, Van Vactor needed a way to fix this. Working with colleagues and teaching fellows, and with support from the School's dean and preclinical department chairs, he proposed the development of postdoctoral fellowship-like positions in which the incumbents would focus on education. Brought in for three-year terms, these curriculum fellows would use insights gleaned from pedagogical literature to help faculty revamp their curricula and training programs. This training, augmented with other educational and research opportunities, would help the fellows prepare for careers in education.
"In the same way that terrific, talented postdoctoral fellows in the laboratories here bring a lot of educational richness and hands-on energy to the research mission," says Van Vactor, "we expected the curriculum fellows to bring the equivalent to the enterprise of educational programming, teaching, and training."
Independent Study
Van Vactor, the program's director, and his colleagues in several departments brought in the first cohort of fellows in 2008. One of these pioneers, Johanna Gutlerner, was hired as a fellow in the Department of Biological Chemistry and Molecular Pharmacology. Soon, however, she and the other fellows realized there were some bumps that needed to be ironed out in the fledgling effort. It was clear, she recalls, that much of what had been advertised about the fellowships was aspirational rather than actual. Yes, they would gain experience overhauling the various curricula, but there was little else earmarked for the fellows' development.
"There was no mentored teaching, no classroom observations, and no opportunities to do educational research unless we made them," says Gutlerner, interim associate dean for planning and administration for basic science, graduate education, and global programs at HMS; an HMS lecturer on biological chemistry and molecular pharmacology; and former co-director of the Curriculum Fellows Program. "That's when we came together and started making these positions into what everyone hoped they'd be."
With Van Vactor's help and with suggestions from other fellows in the program, Gutlerner wrote a detailed operations manual for the program, one that masqueraded as a polite list of demands. In it, the fellows requested a centralized space for work and for weekly meetings. These meetings would be akin to those held in research labs to discuss pedagogical literature and to present work for feedback and advice; ultimately, they became educational laboratories. The fellows also sought to ensure that 20 percent of their time would be protected for scholarship and career development.
Gutlerner wrote a detailed operations manual for the program, one that masqueraded as a polite list of demands.
Course List
Over the years, says Bradley Coleman, the current co-director of the program and an HMS lecturer on microbiology and immunobiology, the fellows have used some of their protected time to initiate improvements to the program to make it more useful to the fellows, to the HMS community, and to other schools. Curriculum fellows developed two classes—Teaching 100: The Theory of Science and Teaching, now required for all incoming program fellows, and Teaching 101: Bringing Effective Teaching Practices to Your Classroom. Teaching 101 is targeted for PhD students but also draws master's students, curriculum fellows, and postdocs or junior clinicians. Coleman co-leads Teaching 100 and was an instructor in Teaching 101 during his own curriculum fellowship in 2016 and again in 2017.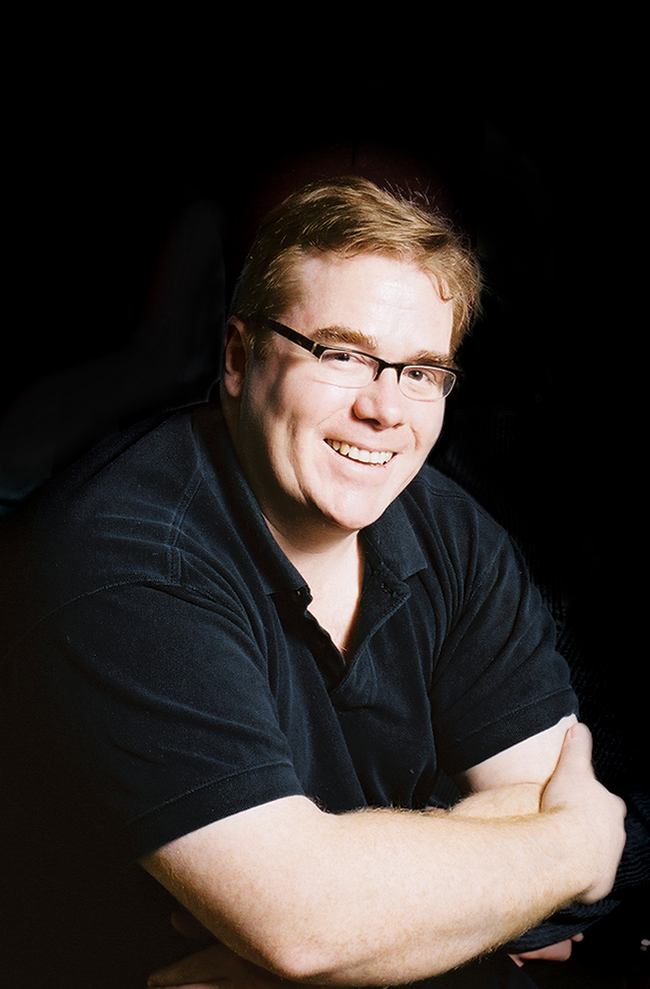 Other initiatives from the program fellows include a series of monthly pedagogy workshops for the HMS community and a seminar series that brings in speakers in the fields of teaching and learning. In addition, the fellows guide and mentor graduate students in the Science Education and Academic Leadership certificate program. The SEAL program allows participants to develop curricula, teach, and receive constructive feedback on their teaching.
By far the most common use of protected time, however, is to gain teaching experience. For Tan, this time has allowed her to develop and instruct a class for Harvard College students on sex differences in the brain. This exposure to teaching, she says, offers the fellows an avenue to pursue their passion to teach and gives them experience they can use when they enter the job market.
Training the fellows to be part of the modern workforce is a goal of the program. In 2013, in a commentary on the program in Cell, Van Vactor and Gutlerner pointed out the need to move from the content-driven curriculum that characterized life-science graduate education toward an interdisciplinary, concept-driven curriculum. The change is not one they alone called for; it's one espoused by oversight bodies such as the Association of American Medical Colleges, the American Association for the Advancement of Science, and the National Research Council. That evolution, Van Vactor and Gutlerner argued, is taking place in the School's Curriculum Fellows Program. With its emphasis on developing technical and communication skills, integrating science curricula, and strengthening the fellows' understanding of experimental design and quantitative methodology, the program is an agent for the very change sought, and needed, for science education and educators.
Special Project
At the heart of the Curriculum Fellows Program is the work that each fellow does to improve and update the curriculum of the department that hired them. Rosalind Segal, an HMS professor of neurobiology and the faculty member who hired Tan into PiN, says that before Tan arrived, the neurobiology curriculum needed a complete overhaul. There was significant redundancy in the core required courses, and these courses needed to be appropriate for students coming from the variety of disciplines, including biology, computer science, and engineering, that merge in neuroscience.
Segal says Tan was especially qualified to help develop a new curriculum for the program; she had been a graduate student in PiN before becoming a curriculum fellow.
After assessing the program's curriculum, Tan worked with PiN faculty to develop a class that combined and restructured the content from four previous classes. She continues to help develop both classroom lectures and online course material. Tan also assisted in designing a new comparative neuroanatomy course and is working on developing several other new neurobiology courses.
"No new class is perfect," Segal admits, "but Tari's work has come close."
See, Do, Teach
Since its inception, the Curriculum Fellows Program has welcomed nearly thirty fellows into the program. As the program has matured, fellows have become more ambitious and have moved beyond doing work only for their department mentors, their students, and themselves, to undertaking work that benefits the broader science education field. Several fellows have published their research, and Van Vactor says that he and other program leaders encourage the fellows to publish the results of changes they've been implementing in the classroom.
Some of the program's alumni have gone on to faculty positions at small liberal arts colleges or large research institutions. Others, like Gutlerner, have filled administrative positions overseeing areas such as faculty training, curriculum development, and research planning at universities or educational organizations.
According to Van Vactor, the Curriculum Fellows Program has evolved to play a special role at HMS and, possibly, across the nation. The program is pivotal to advancing pedagogy in graduate education, and it trains those who will themselves train the scientists of tomorrow.
"We're already an important catalyst in training the scientists and inventors of the future," Van Vactor says. "We'll keep working to make that future bright."
Christen Brownlee is a Massachusetts-based science writer.
Images: John Soares (top, King); Graham Ramsey (Van Vactor)