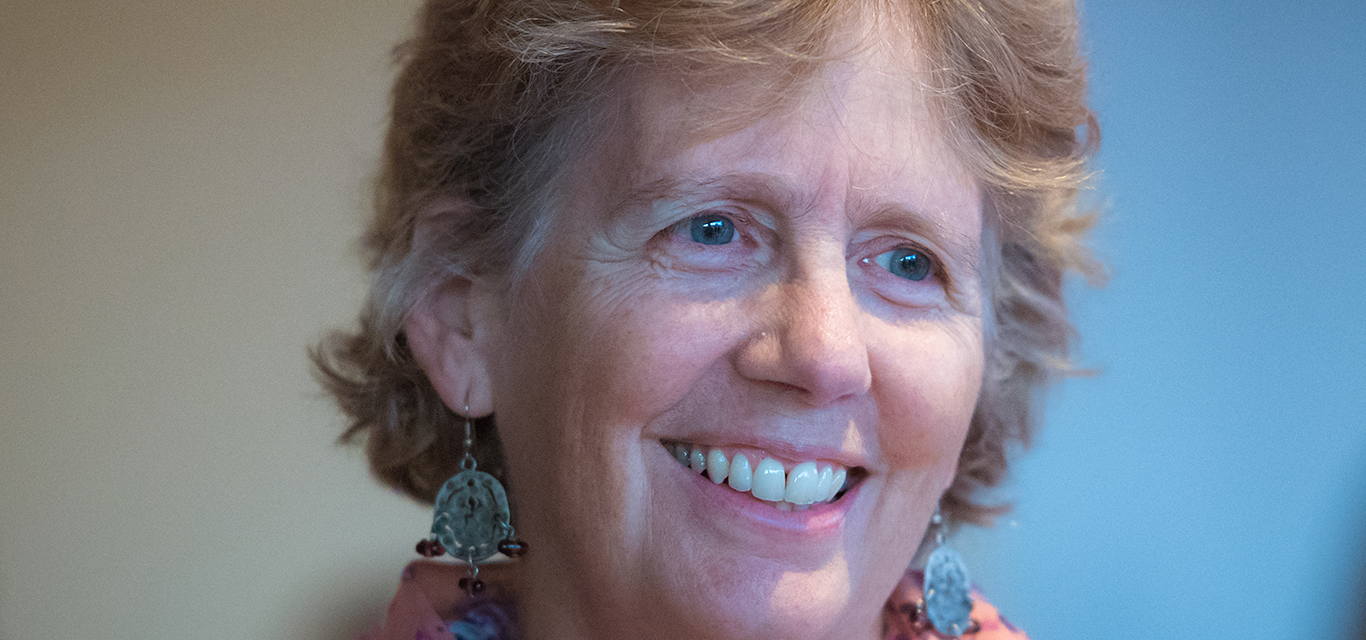 First recipient of HMS alumni service award celebrated
Dean George Q. Daley, MD '91, considers it a mission-level priority for the School.
The School's Alumni Council even created an award acknowledging it.
"It" is service, the often selfless contributions to the welfare of others. And, for Dea Angiolillo, MD '79, service appears to be second nature.
Angiolillo is the inaugural recipient of the Distinguished Service Award for HMS Alumni, an award established by the Alumni Council as a means of recognizing and celebrating individuals who have made remarkable contributions to HMS.
After her selection, Daley called Angiolillo to congratulate her. He presented the award to Angiolillo on June 7 at the Harvard Medical Alumni Association annual business meeting on Alumni Day during reunion. Coincidentally, 2019 marked 40 years since Angiolillo's class graduated, so many of her classmates were on hand for the presentation and celebration.
Angiolillo's award noted her quiet and dedicated commitment as a volunteer. For example, at HMS, Angiolillo created and continues to manage the MD Alumni Adviser program, an effort that connects students with alumni who are interested in providing career guidance on topics ranging from specialties to residencies, including helping with mock internship interviews. Currently, nearly 400 alumni participate as advisers. Between 2015 and 2018, one hundred students took part in this mentorship program.
Following her retirement a few years ago from a career in internal medicine at Harvard Vanguard Medical Associates in Wellesley, Massachusetts, Angiolillo became a volunteer medical worker at a free clinic for immigrants and the homeless in downtown Boston. She also has worked to set up a farm in western Massachusetts where disabled adults live and work.
Nomination criteria for the annual Distinguished Service Award for HMS Alumni include demonstrating an active commitment—through volunteerism, community engagement, consulting, or other actions—of support and exceptional service to HMS. Qualified alumni will have partnered with HMS administrators, faculty, students, or staff affiliated with one or more HMS office.
Alumni employed by HMS are eligible for the award provided they are not receiving compensation for the service submitted in their nomination. Alumni can submit nominations for the 2020 award online ; the deadline is December 31, 2019. The Alumni Council will select the recipient during its spring meeting.
Image: Gretchen Ertl