"An Honor and a Privilege"
HMS dean announces his decision to step down as the School's leader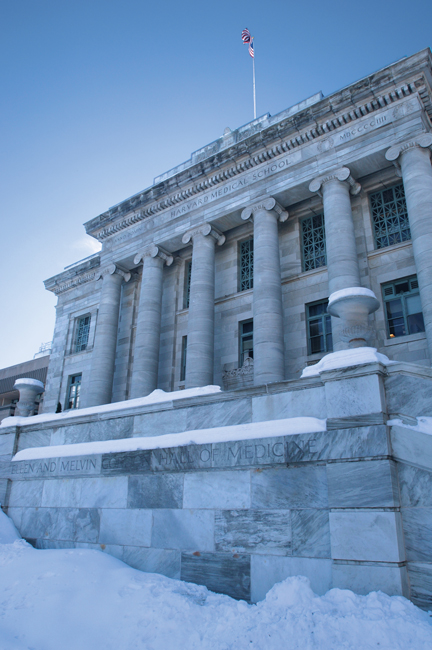 In November, Jeffrey S. Flier, dean of the faculty of medicine at Harvard University, announced he would be stepping down from his post. He shared his reasons in a letter to the HMS community.
"As I approach the midpoint of my ninth year as dean of the faculty of medicine and my thirty-eighth year as a member of this remarkable faculty, I have decided that this is an appropriate juncture to consider transition from my role as dean of HMS.
"Last week, I met with President Faust, who offered me the privilege of serving in this role, and informed her that I plan to leave this office effective July 31, 2016. She has accepted my decision.
"After I step down, I will take a sabbatical year. At its conclusion, I intend to resume my position on the faculty of medicine with a renewed set of personal and professional goals in research, education, and policy.
"It has been an extraordinary honor and privilege—more than words can possibly convey—to have been given the opportunity to serve as your dean and to have been a colleague to so many remarkable people in our extended HMS community.
"I have strived every day over these past eight years to sustain and enhance the sacred mission of the world's leading medical school—set within the world's greatest university—which is closely associated with the finest teaching hospitals and research institutions anywhere. Together we have accomplished so much over these past eight years to strengthen our core missions of education, research, and service. Working together, this large, complex, and remarkable community has made great strides, as the HMS mission statement promises, toward alleviating suffering caused by disease.
"I look forward to working with you during my remaining months as dean, and to then joining you once again as a faculty member and colleague. I hope you know how greatly I have valued your friendship, your partnership, and your extraordinary contributions over these past years."
Image: Liza Green