A psychiatrist assesses the past and present of his specialty and is troubled by what he sees
3 min read
After a long career comes perspective, as James Beck, MD '63, notes in Psychiatry in Trouble: Narrative from a damaged profession. Using the arc of his own career in psychiatry as a touchstone, Beck shares his views on fundamental—and not necessarily positive—ways his profession has changed.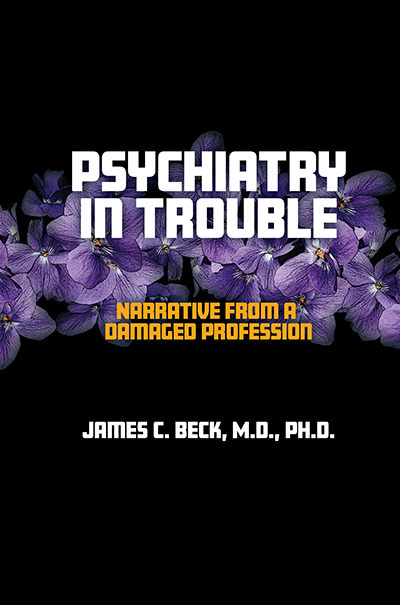 What inspired you, a first-time author, to write this book?
Three reasons compelled me to tell my story.
The first was that psychiatry had changed enormously since I trained, and I was deeply troubled by how it had changed from being a person-centered specialty in medicine, one in which we tried to understand who people were, and then, in that context, elicit from them the story of what was the matter. And what it changed into, like all of medicine, is an industrialized pharmaceutical-based discipline where psychiatrists get to spend very little time with patients.
Another reason I wrote the book was because of what I learned from my forensic practice. I had talked with many women who had been in sexual relationships with their psychotherapists, many of whom were psychiatrists. It does great damage to patients when a professional misuses that power differential. And I thought, if I don't tell that story, no one else is going to.
And then there's my experience caring for my first wife, who died of Lewy body disease, which I write about toward the end of the book. I wanted to make my experience as a late-career palliative care psychiatrist useful to others.
You present the idea that most psychological issues do not require an MD to treat them. Can you expand on that idea?
Psychiatrists treat a lot of things that don't require the kind of training they've had. Depression is an example. More than half of antidepressants are now prescribed by primary care docs. And what I came to believe is that psychiatry needs to redefine itself as a medical specialty that takes care of people with serious mental illnesses. We know how to do that better than most providers.
In addition, having the assistance of medical nurse practitioners, of whom I'm a big fan, is a huge improvement over help from part-time medical consultants.
If psychiatrists were limited to taking care of those who are very ill, then they would be able to deliver the care that is most needed and not spread themselves out doing stuff that other people could do, which, from a public health standpoint, makes perfect sense.
You devoted your career to caring for people in great need. How do you now think of your work?
I had a very different career than what most people imagine a psychiatrist has, somebody sitting in an office talking to patients one at a time. I did almost none of that.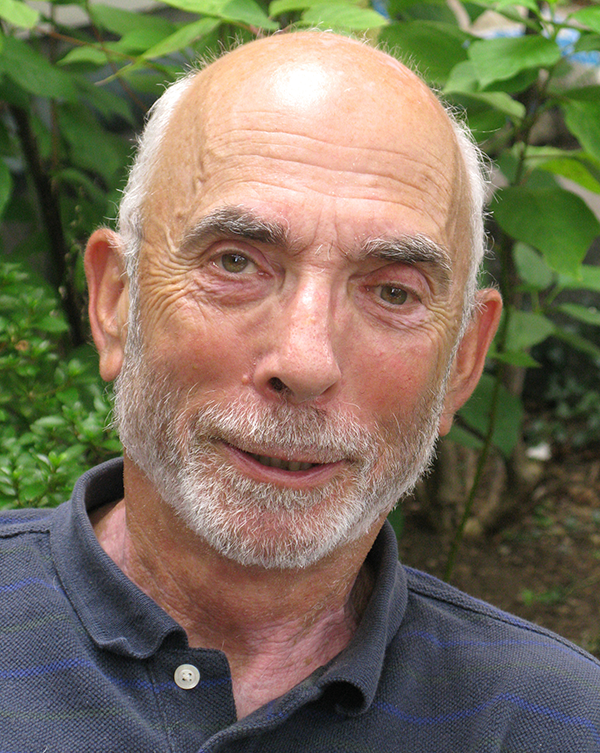 I basically spent my time training young physicians and other mental health professionals in how to take care of very sick people. I was part of a small group that founded the Cambridge Hospital Department of Psychiatry. That hospital, now Cambridge Health Alliance, is still the principal public medical care—including psychiatric care—facility north of Boston. There were no public psychiatry services available in Cambridge before we founded the department; I mean, none.
I had a wonderful time professionally, and by working with very sick people of limited means, I ended up doing what was in line with my personal values of doing some good in the world. I loved being a psychiatrist, and I believe my work has added value to people's lives.
Susan Karcz is the senior copyeditor and editorial coordinator in the Office of Communications and External Relations at HMS.
Image: Eva Almqvist/iStock/Getty Images (top); courtesy of James Beck (book cover and author photo)