Ethics, Empathy, and Education
Albright Symposium honors student and spotlights advances in genetics and medical education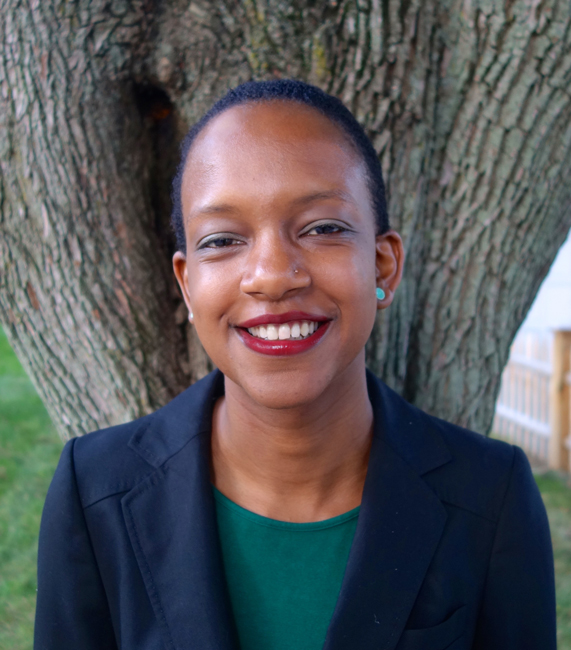 How can doctors provide high quality, compassionate care to patients in low-resource settings despite technical and financial obstacles?
This and other questions exploring the bioethical concerns facing medical education, practice, and research were central to the 2015 Hollis L. Albright, MD '31 Symposium.
Held on March 4, "The Future of Medicine, Science and Technology" featured two keynote speakers and the presentation of the 2015 Albright Scholar Award to Shekinah Elmore '15.
Elmore has experience as both a medical student and a patient: She survived cancer at age seven; again, in her teens; and yet again two weeks before arriving at HMS. These experiences led her to write and speak about the importance of empathy in medical training. Her work has appeared in JAMA, PLOS One, and BMJ's "Medical Humanities" blog.
In addition to advocating for more compassionate cancer care, Elmore is dedicated to social justice and global health equity. Her interests have taken her to Kenya, Malawi, Mozambique, Rwanda, and Uganda, where she has conducted award-winning research in such areas as palliative care and the provision of radiotherapy in resource-challenged environments.
Inequities exist at home as well, and Elmore has worked to improve quality of life for cancer patients and to better integrate compassionate care into medical training in the Boston area and across the United States.
In these ways and more, Elmore embodies Albright's belief that the patient should be at the center of medical practice, said symposium moderator George Daley '91, the Samuel E. Lux, IV Professor of Hematology/Oncology at Boston Children's Hospital and an HMS professor of biological chemistry and molecular pharmacology.
"I think you'll agree this is a remarkable young person, whose life to date is really an inspiration to us all and who offers tremendous promise for the future," he said.
Elmore was unable to attend the symposium because she was working in Rwanda. She delivered a thank-you message by video.
"I'm luckier than many, but certainly not more deserving," she said. "I want to pay forward the advantages and access I've had."   
Photo: Courtesy of Shekinah Elmore