Within Your First Week
Timeline Checklist: Within Your First Week
Qualify for and sign up for your Harvard ID card.
Prerequisite: Complete pre-hire paperwork with HR coordinator.
When you meet with the HR coordinator to do your pre-hire paperwork, s/he will generally give you a packet with your Harvard ID #. If the Harvard ID # has not been generated s/he will send it to you via email as soon as possible. The packet includes three forms, the following two must be completed before you can get your id:
A Risk Assessment Form. Your supervisor will complete, indicating which trainings you must complete before the ID Application can be processed
An ID Application form, also signed by your supervisor.
Once these forms have been signed by your supervisor, and you have reviewed the Animal Related Fact Sheet, take all three forms to the Harvard ID office to submit them and have your picture taken. If you have taken all necessary trainings, you will receive your ID at the same time. Otherwise, you will receive a temporary ID and will obtain your photo id only after submitting the Risk Assessment Form showing all trainings complete.
Setup your eCommons account
Prerequisite: your Harvard ID#.
You will need your eCommons account in order to access IT services such as logging into your computer and web-based email. To register:
Have your manager log in to your computer,
Open a an internet browser and go to eCommons,
Select "Obtaining an Account," and then select "Register Now".
On the resulting page, enter your last name and Harvard ID number, and then select "submit".
Access your email via the web
Prerequisite: Your eCommons ID and password from the previous step.
Once you have your eCommons ID and password, you can access your email via the web at: http://email.med.harvard.edu. If you have email login issues, email help_desk@hms.harvard.edu or call 617-432-2000 for support.
Setup your computer with your email account
Prerequisite: Your eCommons ID and password from the previous step.
Contact the IT Help Desk at help_desk@hms.harvard.edu or 617-432-2000, to request an overview session on IT Resources with the Customer Service Representative for your department. At this overview session the CSR will set up your computer with your email and orient you to your home and department file share.
Create your Harvard PIN #
Prerequisites: your Harvard ID # and in most cases your HMS email address.
You will need your Harvard PIN # to access a wide variety of services, including entering your time on PeopleSoft, obtaining your T Pass, access to job-specific applications, etc.
To obtain a Harvard PIN #, go to http://pin.harvard.edu. Enter the required information and follow the prompts.
Sign up for your T pass
Prerequisites: Your Harvard ID # and PIN
Harvard offers a generous 50% subsidy for most transit passes. For details and to sign up, go to: http://www.commuterchoice.harvard.edu/
It may take 5 - 9 weeks before you receive your first transit pass. For faster service, sign up as soon as you can. Unfortunately there is no reimbursement for transit passes you buy on your own while waiting for your first pass.
Register for Harvard's MessageMe Emergency Notification System
Prerequisite: Your Harvard ID # and PIN<
MessageMe allows the University to quickly distribute critical information to you, wherever you are located, during an emergency. For more information and to register go to: https://messageme.harvard.edu/.
Learn how to use PeopleSoft for reporting your time/absences and to register for the HLC Orientation and Networking Event
Prerequisites: Your Harvard ID # and PIN.
PeopleSoft is Harvard's system for managing a great many functions, especially for tracking your time and absences and for registering for events. To access PeopleSoft, go to http://harvie.harvard.edu . In the top right, click on the arrow next to "Go To PeopleSoft". For a comprehensive training on how to use Peoplesoft, click here.
Sign up for parking
Prerequisites: Your Harvard ID #.
Once you have your ID#, contact the parking office to find out about and sign up for parking in the Longwood Medical Area.
Meet with your manager
Schedule an appointment with your manager to:
review your job description and role
review goals and expectations for the next 60-90 days. This is the beginning of your entry into the annual performance review cycle. To find out more about HMS' approach to the performance management cycle, click here (eCommons login required).
create a schedule for regular check in meetings
The Office of Human Resources is redesigning our website! We welcome your thoughts. Please click here to submit your feedback.
Transit Gallery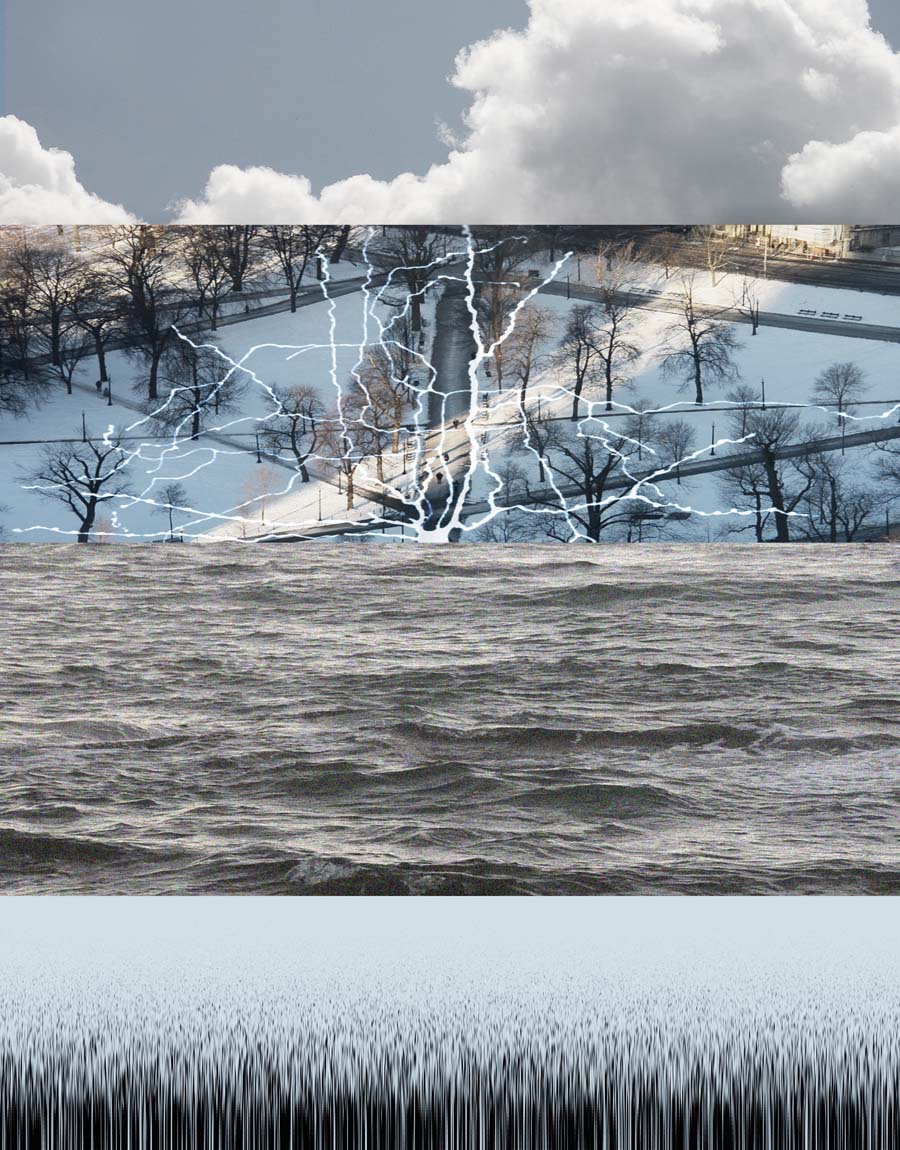 Observations, work by Yu-Wen Wu, opens Thursday, February 2, 2017 and runs through March 30, 2017. 
 
Please join us for a conversation with the artist on Thursday, February 16th from Noon-1:00p in Goldenson 122.  A reception will follow in the Transit Gallery.
Transit Gallery events are sponsored by the HMS Office of Human Resources.  Contact Tania Rodriguez with any questions (tania_rodriguez@hms.harvard.edu).