Jobs @ HMS
Jobs @ HMS
We are the number one medical school in the country and we attribute this to the remarkable people who teach, conduct research and work here.
We would love to have you join our team!
We are delighted that you are considering HMS as the next step in your career. This site will enable you to create a profile and apply for a position that suits your experience and interests. You also can use it to explore the many benefits and resources we offer our employees.
Click here to search current openings at HMS.
Thank you for choosing Harvard Medical School and if there is anything we can do to help in your job search, please do not hesitate to contact our Human Resources Office.
Our
Mission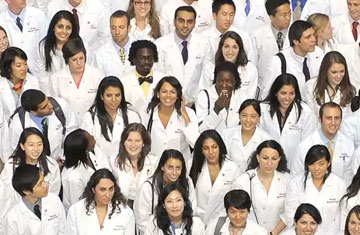 To create and nurture a diverse community of the best people committed to leadership in alleviating human suffering caused by disease.