Sharon P. Clayborne Staff Diversity Award
Harvard Medical School is committed to the advancement of a work and educational environment that adds to diversity and encourages and sets the tone for inclusion. Through inclusion, we nurture diversity of thought, diversity in education and research, and diversity in areas such as culture, race, ethnicity, gender, socio-economic status, sexual orientation, age, and disabilities. In short, we raise the bar on excellence.
The Sharon P. Clayborne Staff Diversity Award has been established to recognize Harvard Medical School and Harvard School of Dental Medicine staff who have made significant achievements in moving toward a diverse and inclusive community.
Transit Gallery
Before They Were Heroes:  Sus Ito's WWII Images.  An exhibit of Susumu "Sus" Ito's photographs taken while on duty during World War II, Before They Were Heroes offers a rare and breathtaking look at the daily lives of the 522nd Field Artillery Battalion of the celebrated all-Japanese American 442nd Regimental Combat Team.  These photographs will be on display in the Transit Gallery May 3 - June 26, 2017. 
 
Please join us for an opening event on Thursday, May 18th from 4:30p-5:30p in the Waterhouse Room in Gordon Hall, with Dr. Elio Raviola, Bullard Professor of Neurobiology, Emeritus, Harvard Medical School; Dr. James T. McIlwain, Professor Emeritus of Neuroscience, Brown University; Dr. Paul Y. Watanabe, Professor of Political Science and Director of the Institute for Asian American Studies at the University of Massachusetts, Boston; Margie Yamamoto, co-president of the New England Chapter of the Japanese American Citizens League. 
A reception will follow in the Transit Gallery.
Transit Gallery events are sponsored by the HMS Office of Human Resources.  Contact Tania Rodriguez with any questions (tania_rodriguez@hms.harvard.edu).
Our
Mission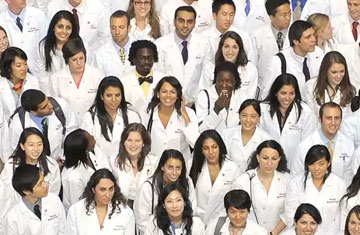 To create and nurture a diverse community of the best people committed to leadership in alleviating human suffering caused by disease.